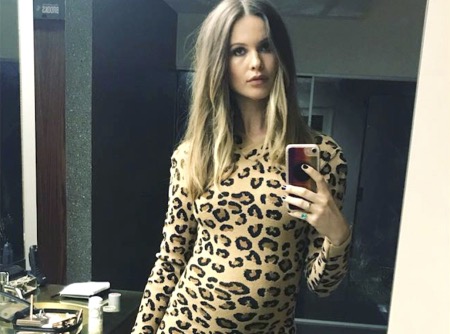 Grrrrrr!!
Electrifying Victoria Secret model Behati Prinsloo posted a Bump progression photo via her Instagram account this week. Wednesday.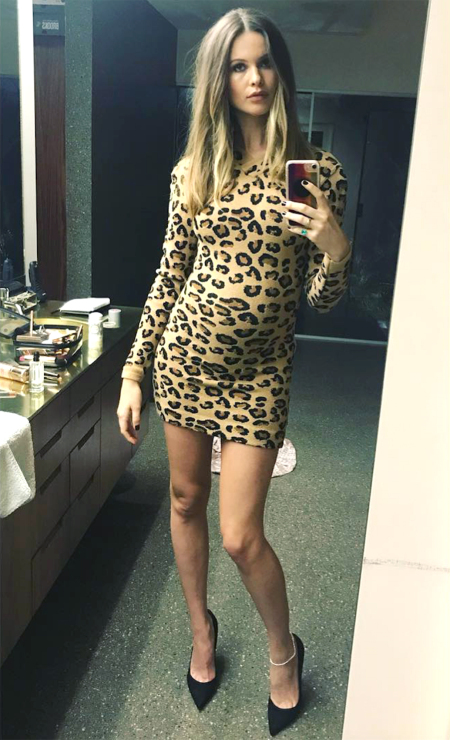 "Got myself out of my maternity jeans just to celebrate the very talented @hungvanngo. LOVE YOU, you deserve it all. Thanks @instylemagazine for a beautiful dinner glam: @cwoodhair  @michaelashton styled by me," she captioned the mirror selfie of herself in a super cute bump-hugging leopard print mini dress with  black pumps.
She looked awesome and healthy! Looks like she is having a great second pregnancy so far.
The African model and Adam Levine, Maroon 5 frontman, wed in 2014 and  welcomed daughter Dusty Rose last September.