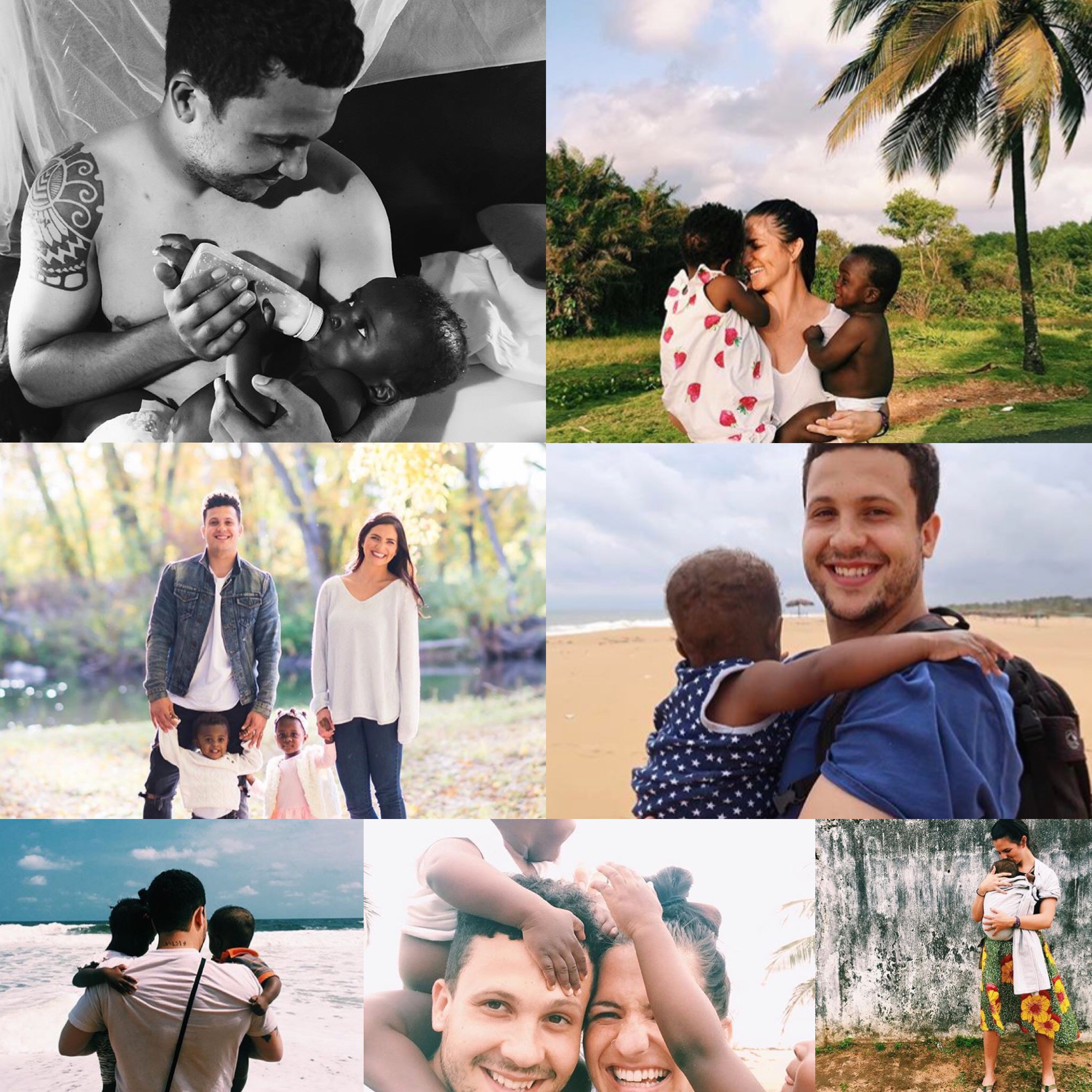 It's Friday and while This blog focuses on celebrity parents, who because of their fame, some people consider them heroes, it's a good day to highlight unsung parents out there.
Today, I would like to highlight Boise, Idaho parents  Zac Hepworth and his wife Ebie who recently welcomed two children they adopted from Liberia, Africa into their lives.
The Christian missionaries, who have fellowshipped with people in the Phillipines, Liberia and other parts of of the developing world, are proud ambassadors of adoption as well.
I can tell from stalking their Instagram accounts that they have abundant love for each other and their brand new new daughter Esther Birdwell (Birdie for short) and son, Asa Kingsman. (Ebie has a very active following of over 12,000 on Instagram). Both kids were born during the height of the Ebola epidemic in West Africa.
The couple had been married for five years before Ebie suffered an ectopic pregnancy and lost her baby, she shares on Instagram. That's when she says she was called to adopt and that they did, in recent weeks, while sharing their joy and every step of the process with their followers.
Check out The proof: