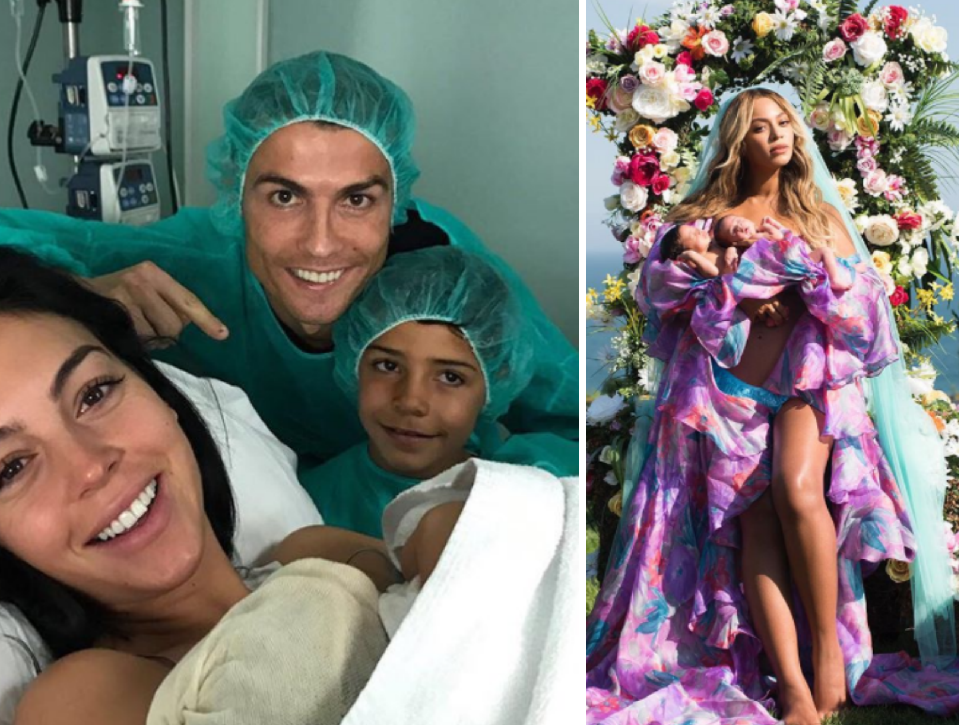 Instagram has released its list of the top most popular shares of 2017 and Cristiano Ronaldo was among the three people in the top 10 list.
This photo of himself with his girlfriend Georgina Rodriguez shortly after the birth of their first child together, Alana Martina, with Ronaldo's son, Cristiano Jr peering on, garnered the number 2 most liked photo so far: over 11 Million

The photo with him and his twins he welcomed via an anonymous surrogate mom from earlier this year  is in the top 10 at #5: 8 million and counting!
He is also #8 with another family photo from before Georgina started showing:
Queen Beyonce was (is) number #1 with 11, 118,000+

And at 10 Million is also #4 with her photos with herself and the birthed twins as 1-month old newborns: Siri and Rumi:

wow!