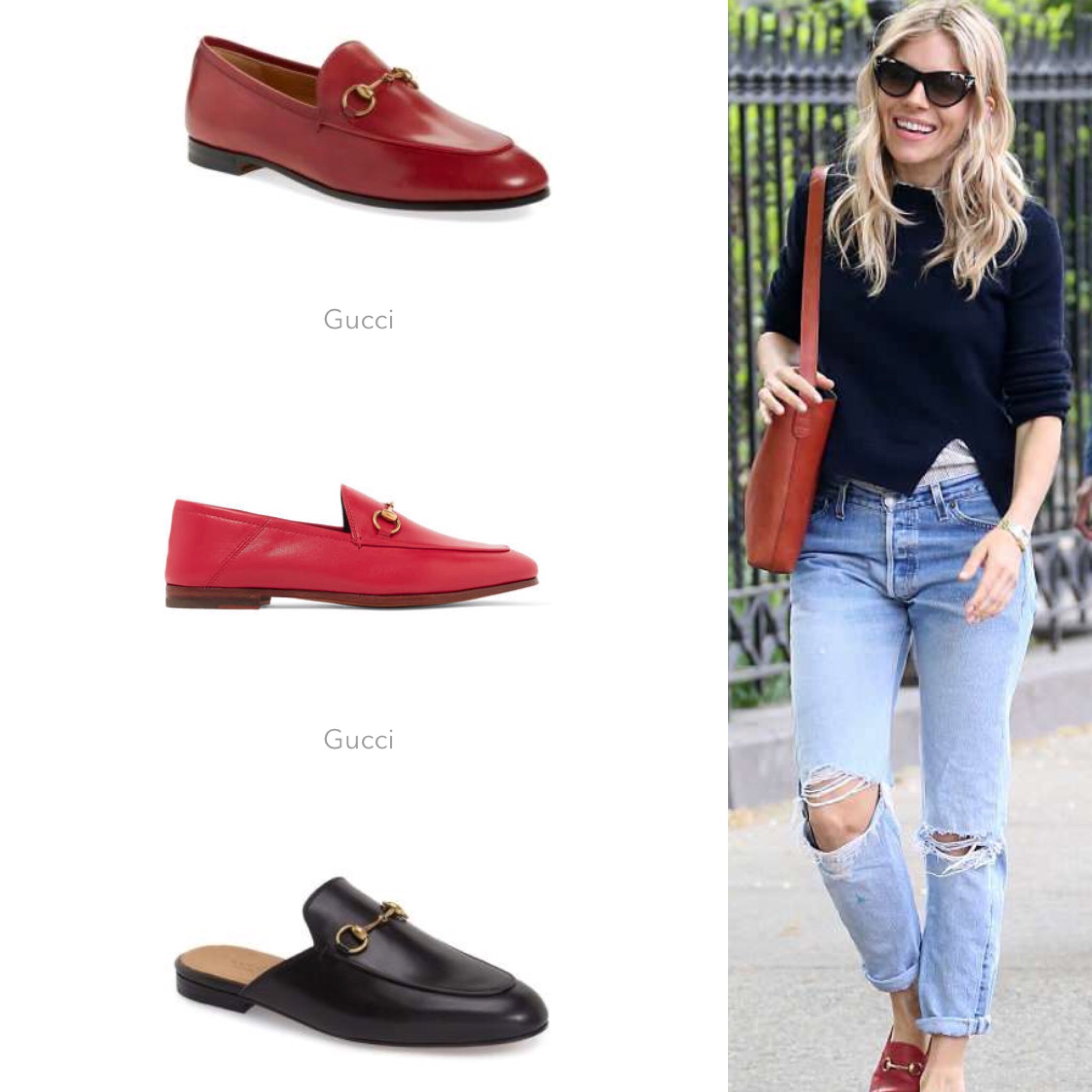 Sienna Miller is our weekend mom style pick for this weekend.
The actress was spotted out and about in a navy sweater by Joseph, a pair of distressed Re/done denim and red Gucci leather loafers, accented with a red leather shopper bag.
It is the quisessential chic mom uniform because it is signified by comfort, style and trend.
If you want similar check out the style widget we curated via our partners at Shopstyle. This fit will most definitely settle in well with our ongoing duration of weekend mom style inspired looks you can find below the Miller widget.