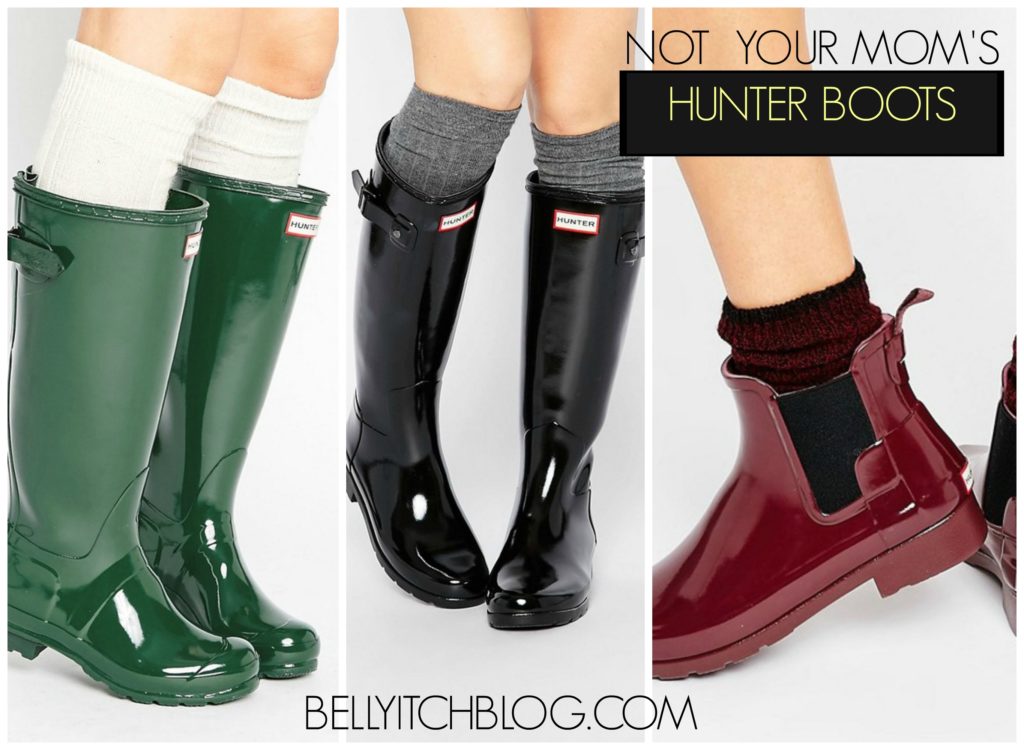 When it comes to classic and timeless fashion items, Wellington boots by Hunter are up there. The rubber goulashes are made by the company which originally was established as North British Rubber Company in 1856. Today, the heritage label maintains its authentic brand identity and has earned worldwide recognition and a royal warrant for its outerwear and footwear collection.
The boots now fuse function with fashion and come in an eclectic range of colors and styles. You can get them in wedge boot style, ombre, in bright colors like teal and hot pink, with quilted calf, and with the sock in sole for as low as $40 on sale at some online retailers worldwide.
We love them because they are mom and mom-to-be friendly. The boots are pretty easy to slip on because they have a large calf are and the rubber soles make them slip resistant and pretty safe and secure for the expecting woman with the displaced center of gravity and precious cargo on her front.
We love Hunter! Check out some inspiration sites below!
Click to buy but they sell out pretty fast so good luck!