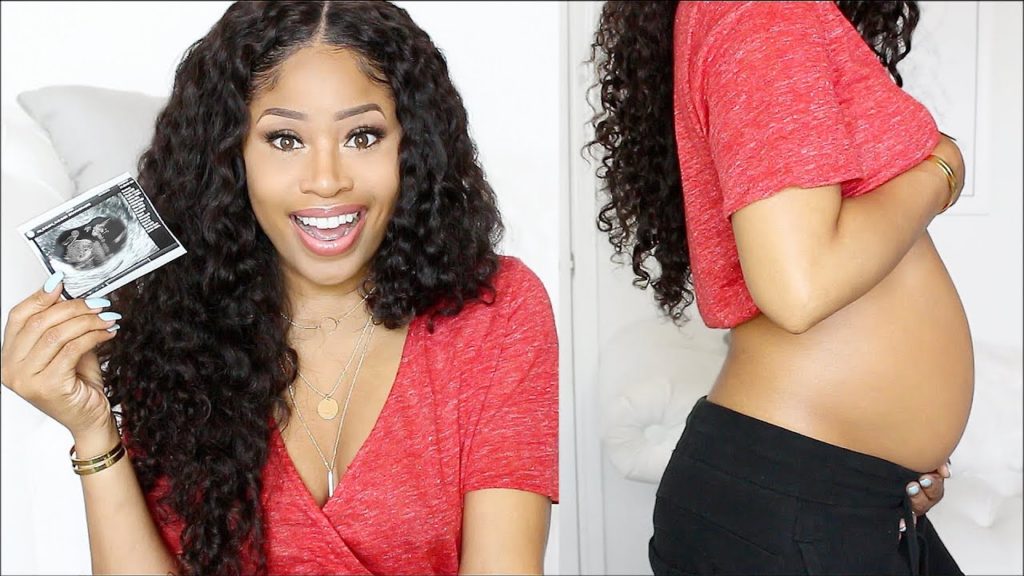 One of my fave lifestyle YouTubers, Kim, of  The Chic Natural channel and blog is expecting! Actually, the pretty beauty guru announced the news in a cute video she shared on her channel back in June.
The 30-something year old is extremely private so it came as a shock to many of her 1.2M subscribers that she was sharing something so intimated. I believe she has a 12 or 13 year old daughter from a previous relationship when she was in college or something like that. Anyway, I was very happy to see her share her journey because her vegan food, make up, hair styling, haul videos are  so instructional and wonderful.
Kim is a cool person inside and out!
Then, a month later, in July, she shared her 6 months pregnancy journey and update:A
I love her bump-styling videos too
And finally, a glimpse into her daily routine, postes most recently: