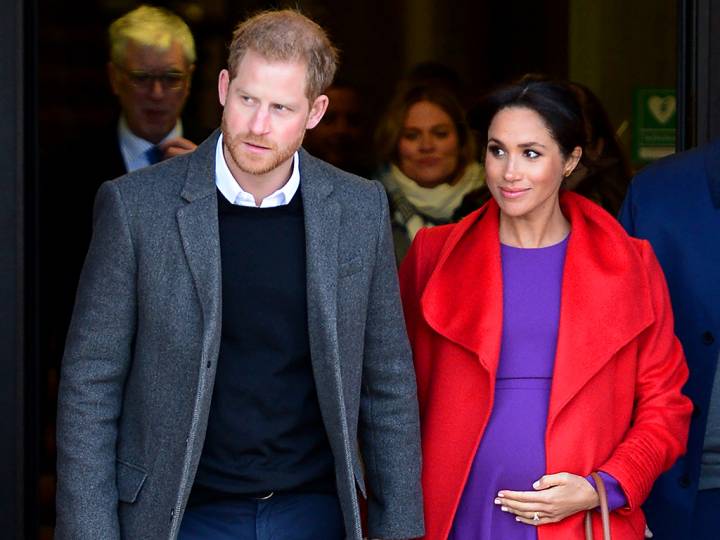 Even though the Duke and Duchess of Sussex have confirmed in October that they are expecting their first child and that their baby would be born in spring 2019, they had never revealed how far along she was until recently.
At an event, 37-year-old Meghan Markle reportedly shared the news that she is, in fact, six months pregnant, and due at the end of April or the beginning of May.
According to multiple sources, Markle shared her due date with royal onlookers while chatting about motherhood during a visit to the English town of Birkenhead on Jan. 14.
Emily Nash, the royal editor at U.K.'s Hello! Magazine, tweeted the news.
Kensington Palace has not confirmed Markle's exact due date.
Per royal protocol, Global News Canada reports, if they have a boy, he will be called Earl of Dumbarton -— the secondary Sussex title — before inheriting the dukedom, and a daughter would be Lady (her name) of Windsor unless Queen Elizabeth issues a change to call them Prince and Princess as she did with Prince William and Kate Middleton's kids.