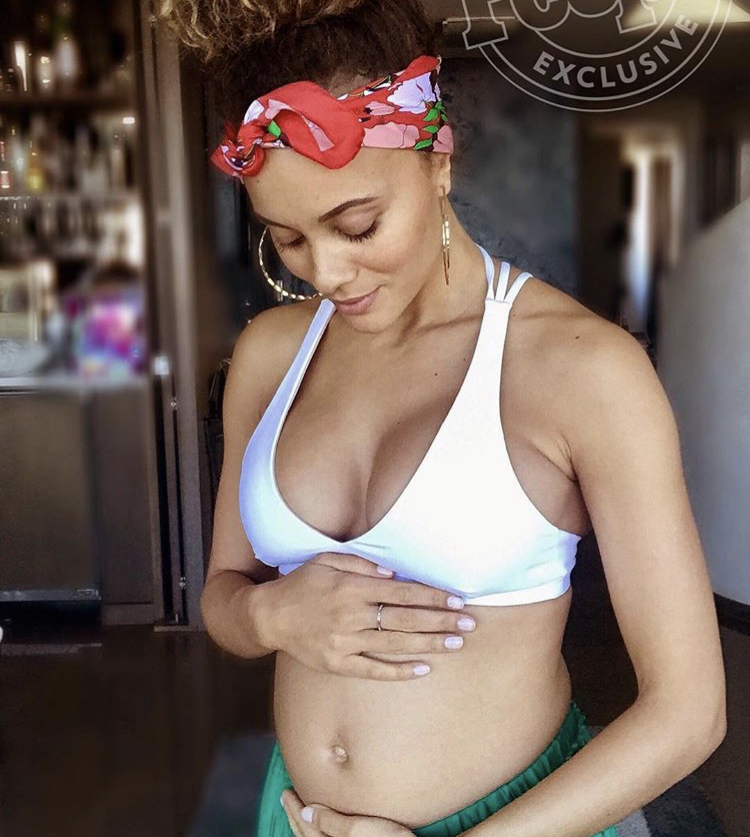 Real Housewives of Potomac star Ashley Darby is expecting her first child with her husband Michael Darby.
She shared the news with her fans and followers on Instagram fans on Tuesday.
"Very excited to share this special news with you my loves," she captioned a video announcement of herself and Michael that ended with a sonogram and the baby's due date, July 2019. "Michael and I are thrilled to welcome a bundle of joy into our lives. The most incredible gift imaginable! Love and light to you."
She gave up the deets to PEOPLE magazine.
"I'm so excited," the "OZ" Arlington, Virginia restaurant co-owner gushed with the magazine. "When I used to hear people talk about having a child and the miracle of life inside you, I know that sounds great, but then to actually experience it? It's the most all-encompassing feeling ever. I never imagined I'd feel this much love … it's the pinnacle!"
This news came right after she suffered a miscarriage last year as well.
"At the time, I didn't fully understand the magnitude of how it would affect us as a couple and as individuals because we kind of thought it would be a given that we would just be able to have children," the reality TV star added. "But it was challenging."
The former Miss District of Columbia added the miscarriage, "was such a traumatic experience," but credits her husband who is already a dad of two adult children, ages 24 and 27 from a previous relationship, for getting her buy.
"It was very impactful for him because he understands the feelings of being a dad," the UUniversity of Maryland alum shares. "It was so new to me, but he could help me through that."
It's also after a rough patch documented between season two and three of the hit Bravo TV show. The couple had separated and Ashley was living in her own apartment in VA.
The news of the second pregnancy came as a total surprise.
"We found out in the beginning of November," she revealed in the magazine. "I had just been healing out of it and I thought I was getting sick because of the change of season. I wasn't feeling too well. Something just told me to take the test, really not expecting a positive result. And then lo and behold, there were two solid lines."
There is a Bravo TV baby boom given that Real Housewives franchise creator Andy Cohen just welcomed his first child, a son Benjamin, via surrogate.
The Darby's co-star Monique Samuels just had her third child, son Chase. Over at the Real Housewives of Atlanta, alum Kenya Moore welcomed her daughter Brooklyn Doris last November while RHOA Friend of the Housewife Shamea Morton Mwagani had her first child, a daughter too, Shya Nyambura, while current Housewife Porsha Williams is expecting her first daughter too.
Real Housewives of Orange County alum Gretchen Rossi announced she and husband Slade are expecting their first child together as well.