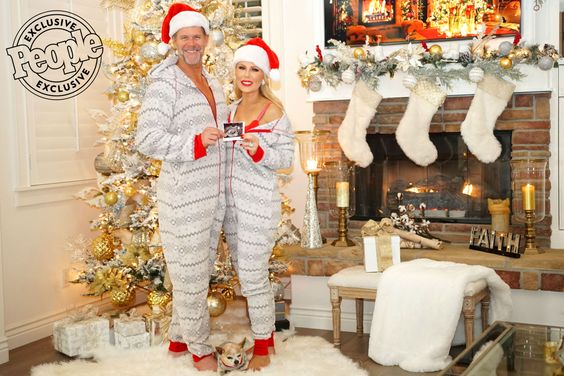 After years of trying, hoping and believing, Gretchen Rossi and Slade Smiley are expecting a baby together.
"It's honestly so surreal still. When you go through a journey like we've been through for the last four years together, it's one of those things where you keep pinching yourself and you keep wondering, is this real?" the Real Housewives of Orange County alum, 41, tells PEOPLE.
"Southern California Reproductive Center, where we go, they're allowing us to come in every week and have ultrasounds and I literally still get so excited going in going, 'Okay, is the baby still there? Is it still there?' " she adds. "Because you just get to a point where you for so long have been through so much and so much heartache and so many tears and so wanting this that when it does actually happen, you're just like, 'Is this still real?'
continue reading
bellyitchblog.com+1 more Over 9 million people have enjoyed Bellyitch's Award-winning Celeb "bumpwatch" pregnancy and parenting blog. Trying to Conceive? Download our
FREE Fertility 100
ebook. Hunting for Top Maternity or Kids Brands? Our
Bellyitch 100
is the free resource for you. Baby Shower Shopping? Check out out
Top Picks on Amazon
or our
Gift Guides
.