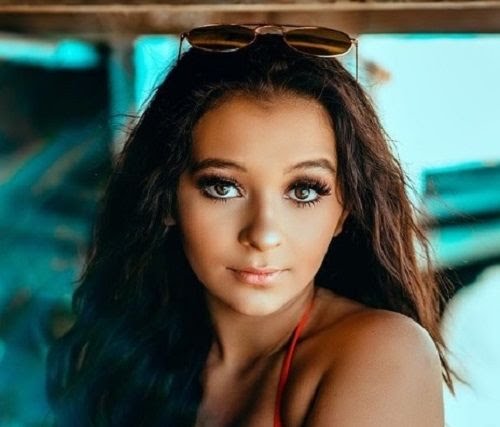 Ok, I'll bite.
Is it real or a publicity stunt?
A popular 15-year old YouTuber and aspiring singer has released posts in social media suggesting that she and her teen boyfriend are expecting their first child together.
It started when Danielle Cohen, who has 1.4M subscribers on the popular video social platform, tweeted a date on April 11, "8/14/19" which her boyfriend 17-year old actor and model Mikey Tua also tweeted on his account with the hashtag #manibaby, but adding the words "Expecting."
Naturally, a YouTube video of the shotgun wedding in Vegas followed.
And a photo on Instagram with him kissing her bump 5 days ago, as of this post.
But… The Little Chapel in Las Vegas is known for offering fake weddings including photos for about $200 and on Tik Tok, she captioned those photos fake wedding photos.
It could and most likely is a big publicity stunt to announce something…. and it's not a real baby.
Time will tell.
H/T Dextero