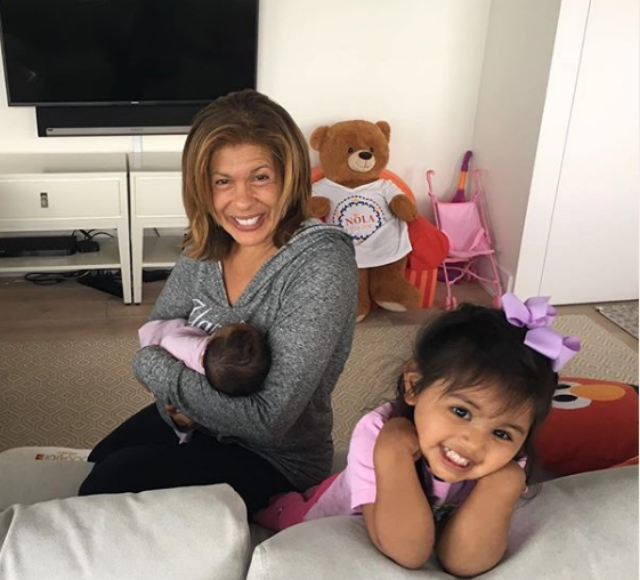 Congratulations to TODAY show co-anchor Hoda Kotb who revealed today that she has adopted her second child.
"It's a girl," Hoda shared excitedly d during an on-air telephone conversation.
"I can't believe it," Hoda said over the air. "I mean look, in your life, you think maybe you've gotten what you deserve. But man, I'm so happy she's here."
The new baby is named Hope Catherine Kotb.
Kotb welcomed her first child, daughter Haley Joy Kotb, via adoption in February 2017.
Congrats!