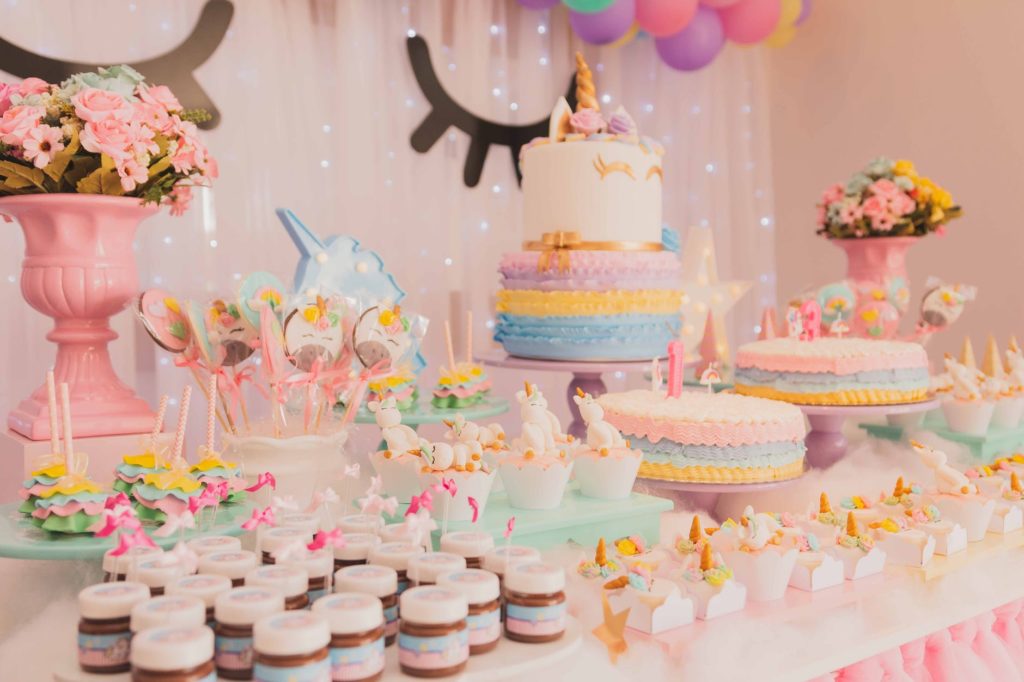 Celebrating the anniversary of your child's birth is a momentous occasion, but it's also one that can quickly become prohibitively expensive. Thankfully, there are plenty of places where you can cut corners to save money while still ensuring that your child and his friends fully enjoy their soirée.
Clip Coupons – Clipping coupons is not only a trendy hobby in the face of recession chic, but also an effective method of netting valuable savings on the things that you purchase every day. Party supplies are no exception, so check both online and print resources for coupons in your area that will allow you to score the things you need at a fraction of retail price.
DIY Invitations – Rather than sending out the same store-bought invitations that everyone else in your child's class used, why not make something original? Not only will you be taking a more unique tack to announcing his birthday party, but you'll also be saving a bit of money in the process.
Email Over Snail Mail – If you're really in a financial pinch, skip the paper invitations and work solely with email and social networking invites. In a social climate that demands eco-conscious behavior, you'll be earning points with the adults by saving paper while you're also saving money on supplies and postage.
Skip the Location Rental – It may be the height of fashion to rent out a kid-friendly venue for birthday parties, but it's smart to keep your child's age and developmental abilities in mind. A toddler will not only have difficulty remembering his party later, but may also not be quite big enough for a day at the bouncy castle with all of his pint-sized pals. Save the money you'd spend on a high-end location rental and invest some of it into fun, inexpensive games your guests can play at your house.
Keep Decorations Simple – Miles of streamers, truckloads of balloons and a ton of confetti simply aren't necessary for a small child's birthday party. Keeping the decorations understated will not only save you money, but will also keep the dreaded "tacky" label at bay.
Do Your Own Baking – You may not be the next Ace of Cakes, but popping a few trays of cupcakes into the oven is nowhere near as challenging as baking, assembling and decorating an extravagant cake. It's also significantly cheaper.
Cut the Catering – There is absolutely no reason to spring for extravagant party catering for a group of finicky children. Put out a decent spread of kid-friendly, affordable snacks instead.
Don't Provide a Full Meal – Strategically scheduling your child's party in the afternoon, between lunch and dinner time, will allow you to skip out on providing a full meal for a group of hungry kids.
Keep the Guest List Manageable – It's tempting to invite every child you know to your little one's party, but larger guest lists mean higher costs. Trim the list wherever possible to save money.
Consider Plain Plates and Napkins – Branded party merchandise splattered with the most popular cartoon characters can be gaudy, and they're almost always more expensive than the plain variety. Choose a few branded accent items, then spring for cups and plates in plain, coordinating colors.
Forgo Goodie Bags – In an era of food sensitivities and eco-responsibility, providing goodie bags full of potentially problematic candy and disposable toys is more likely to be met with scorn than accepted eagerly.
Forget the Entertainer – It may be tradition to hire a magician or a clown, but birthday party performers can be very expensive. If you feel confident in your ability to keep a group of children happily occupied, there's no reason to shell out that kind of money for a painted man who makes balloon animals.
Plan Early – The earlier you start planning for a party, the easier it is to wait for big sales and specials that will allow you save money on essentials. It may feel strange to start planning six months out, but it can pay off in spades in the long run.
Join Forces – If your child has a friend whose birthday is near his, it's more cost-effective and easier to team up with his parents than to compete with one another for the Best Birthday award. Splitting expenses helps your two families give your little ones the party they want, without sacrificing their chances of going to college.
Rent a Helium Tank – Purchasing and transporting helium balloons that are pre-filled can be both a hassle and quite pricey. Check with party rental services in your area regarding the price of a helium tank; you may be surprised at how much cheaper it is to fill balloons yourself.
Hit Discount Stores – Discount stores are your best friend when it comes to party planning, because most stock items of reasonable quality for a fraction of the price at larger department stores.
Bulk Buying – Fans of buying in bulk can score big on party snacks and supplies if they apply their purchasing power to party planning.
Be Realistic About Your Skills – Saving money by doing things yourself is a great idea, provided that you're actually able to pull them off. Spending money on supplies only to be forced to turn around and buy a pre-made replacement product at the last minute is wasteful, so carefully consider what projects you can take on confidently and which ones are beyond your skill level.
Choose Themes Wisely – The theme of your child's party can be inherently expensive, or naturally cost-effective. A Princess theme culminating in a trip to Disneyland will naturally cost far more than one that allows you to decorate minimally and stay on your own property.
Think About Who You're Trying to Impress – At a young age, kids aren't really concerned with how much money a party costs. They just want to have fun, and they don't have to go to an amusement park at the end of the party to do it. If you're spending money extravagantly on birthday parties because you want the parents of your child's friends to be impressed, you may want to re-evaluate your priorities.