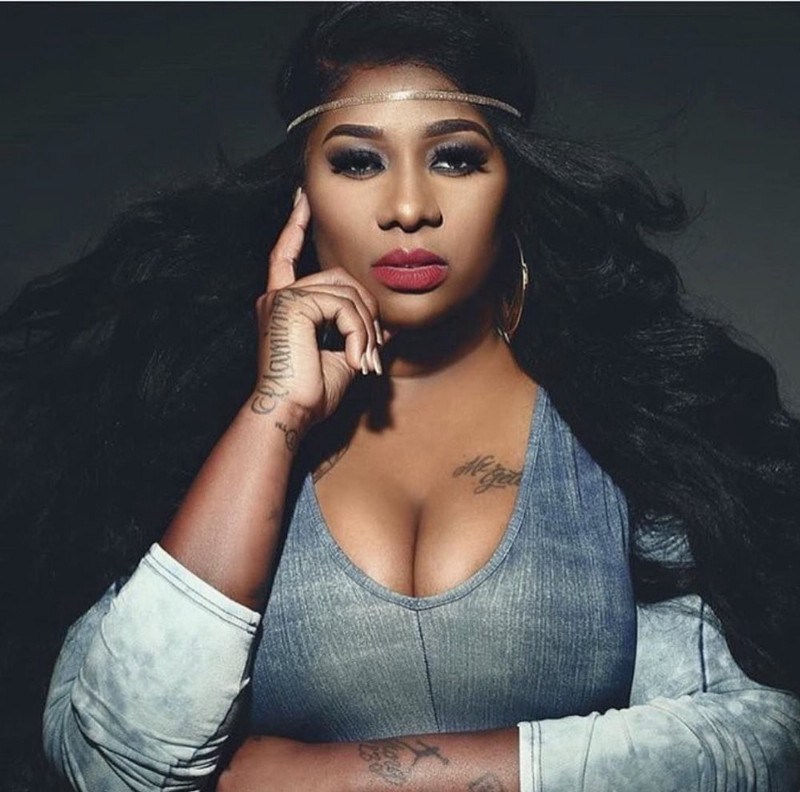 Pregnancy and childbirth can trigger weight gain, temporary depression and a myriad of other physical and mental health issues and for the creator of make up brand dedicated to amateur make up users, The Crayon Case, SupaCent, the symptom of giving birth recently, sadly, has been severe memory loss.
Raynell "Wuzzam Supa" Steward aka @SupaCent on Instagram, a social media -star- turned makeup mogul, famously made over one million in minutes with her popular cosmetics line, last Black Friday 2018.
She repeated her success this year during Valentine's Day.
Then, she got pregnant and was very transparent and open about the entire process down, chronicling her very difficult pregnancy with her millions of fans and followers on social media and giving them a blow-by-blow from water breaking to birth of her second child, daughter Leà Mae Leagea, and after.
However, recently, according to her loved ones and family, Supa has been experiencing severe memory loss and is having a difficult time post-partum.
After giving birth in March, she hared some now-deleted photos of herself in the hospital and requested prayers from fans.
In her Instagram Story, Steward said she had her boyfriend take her to familiar places to help jog her apparently failing memory, and added that one of her doctors recommended that she see a neurologist.
Mild forgetfulness and so-called "pregnancy brain" is a known and scientifically acknowledge phenomenon that happens among expecting women. However, loss, which is on the lines of dementia-like levels is very unheard of.
Nonetheless, a research study conducted 2009 from Dr. Diane Farrar of the Maternal and Child Research team at the Bradford Institute for Health Research in London discovered the brain can remain foggy three months after birth too.
It was hypothesized that she had a liver dysfunction that triggered the memory loss but as of today, it is still unclear.
Her last Instagram photos shows her entire head wrapped in a bandage, perhaps an indication that she has undergone some sore of surgery to to th brain or head.
In any event, about a week ago, her publicists released a statement asking for privacy.
She's slated to get married to the father of his child in the coming months.
Here is to wishing she recovers, and regains what she has lost and can be stronger for her baby girl.