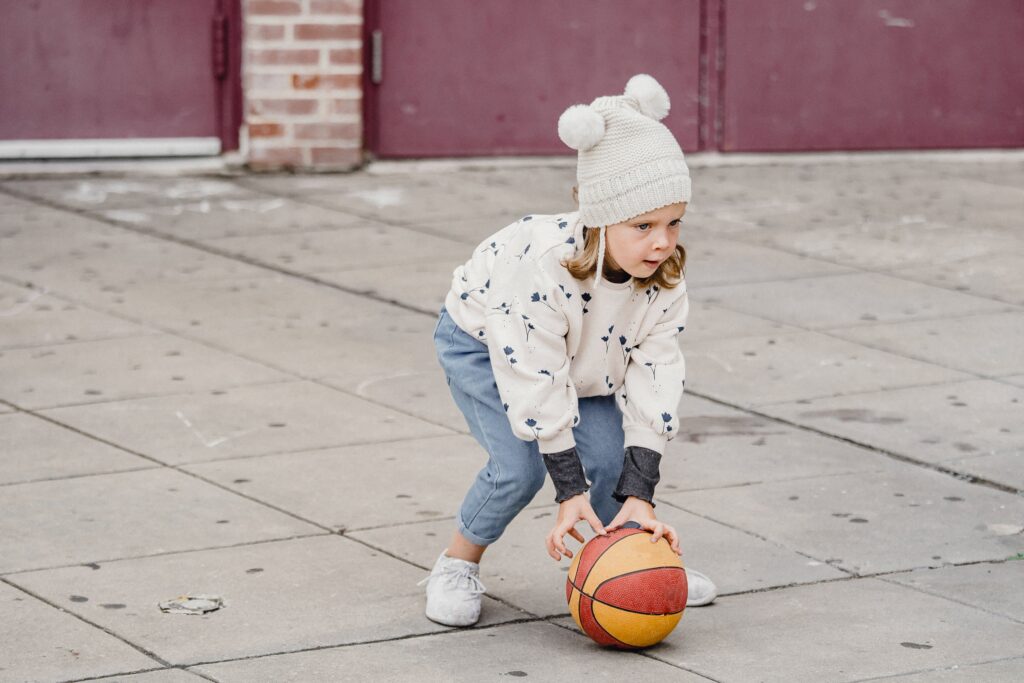 Summer's looking a lot more normal than it did this time last year.
While parks, pools and camps are opening back up for families and children, it's also super simple to head to the backyard to soak up some sun and fresh air with the kids.
We found some great outdoor toys that will keep them preoccupied for hours on end — whether they prefer an active game or sitting in an inflatable kiddie pool. Read on to see 45 fun water games, sand toys, fun pool accessories and more that will help elevate their playtime this summer.
HERE ARE OUR TOP PICKS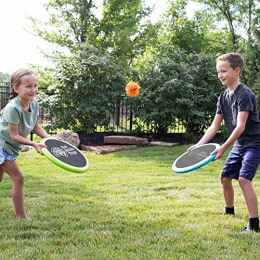 Fat Brain Toys AeroDisk Max
$29.95
Who needs tennis rackets when you can use handheld trampolines? This AeroDisk Max toy comes with two hand trampolines that can be used to bounce a rubber filament ball back and forth. Set up a net for a unique game of tennis, or even use the disk as a frisbee.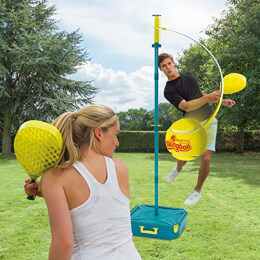 PRO Swingball – All Surface Portable Tether Tennis Set
$63.99
This portable tether tennis game is perfect to play with a friend or even solo. Designed for older children and adults, this fast-paced game will keep you entertained for hours. Simply fill the base with water or sand for stability and play anywhere.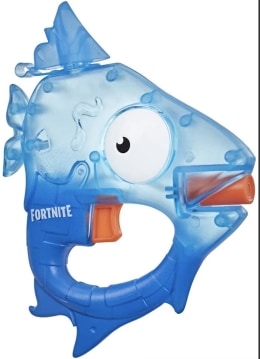 Nerf Super Soaker Fortnite Slurpfish Water Blaster
$9.99
If your little one is a fan of the video game Fortnite, they will get a kick out of this Fortnite Slurpfish water blaster. Its small size makes it easy to carry around, and it is a great way to beat the summer heat and keep cool..