Because maternity clothes can be both.
Whether you're in your 1st trimester or 3rd, it can be a challenge find clothing that makes you feel good when you're pregnant. That's why we've gathered some cute pregnancy outfit ideas to get you through all nine months.
These maternity clothes range from blouses you can wear to work to cute midi dresses you can wear on the weekend. The most important thing about all of these pieces is that they will not only having you looking great, but you'll also be totally comfortable.
Maternity Shorts
$49.98
Don't be afraid to try one of summer's biggest trends: the Bermuda short. When paired with a classic t-shirt, you'll be stylish, but more importantly, super comfortable. 
Red Midi Wrap Maternity Dress
$35.00
You can adjust this floral wrap dress as your bump grows. We love that it's perfect for any occasion, all you have to do is dress up or dress down your accessories.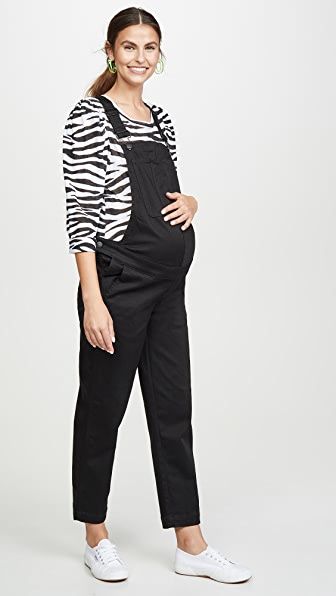 Maternity Straight Leg Overalls
$94.80
The versatility of these black overalls will have any mom-to-be running around in style any day of the week. You can wear fun prints or a pop of color underneath.
Sleeveless Wide-Leg Jumpsuit
$94.80
The super soft feel of this teal jumpsuit, along the removable belt, is a pregnant women's dream. Wear it with white sneakers and a light denim jacket for cooler days.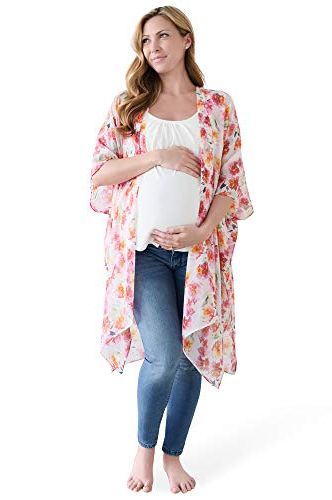 Sheer Cardigan Nursing Wrap
$94.80
When you don't feel like getting all dressed, but your friend invited you to lunch, a long sheer floral wrap is the answer. Just throw on over a tank and wear your most comfortable jeans.