Say goodbye to food waste with these stylish storage options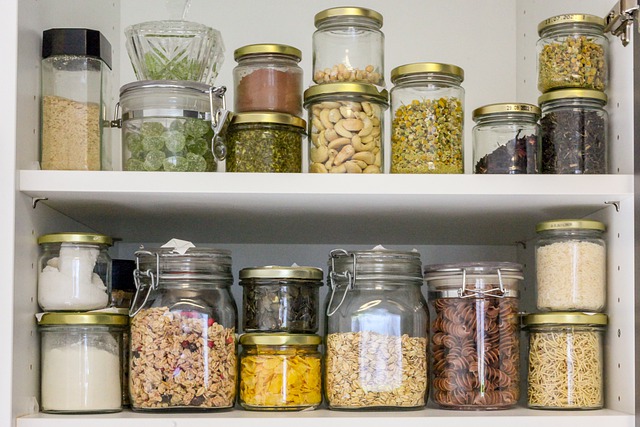 When you walk into the pantry at Ree Drummond's guesthouse, The Lodge, one of the first things you see is her pantry—with a full wall of amazing food storage containers. As you can imagine, Ree likes to keep a lot of ingredients on hand for her show, so she's found ways to expertly (and stylishly) store them. She's also got a fridge packed with leftovers…don't you want to move in?
But there are even more reasons to love storage containers besides sending home leftovers and packing school lunches. These containers are also such a great way to prep a week's worth of meals ahead of time—meaning they're the perfect accompaniment to those healthy eating resolutions of yours. And the best way to ensure you'll stick to your goals is to splurge on a brand-new set you know you'll use and love! Plus, can you really ever have too many storage containers for optimal pantry organization purposes? Of course not.
Below is a shoppable list of the prettiest, most versatile, and hardest working food storage containers out there. For those short on cabinet space, there are a bunch that nest to save room. For parents, there are lots of cute options for kids that are perfect for packing an enviable lunchbox. And of course, Ree has a few floral storage pieces of her own that can brighten up any fridge or countertop. Scroll down to see just how many awesome picks are in store.
CHECK THESE OUT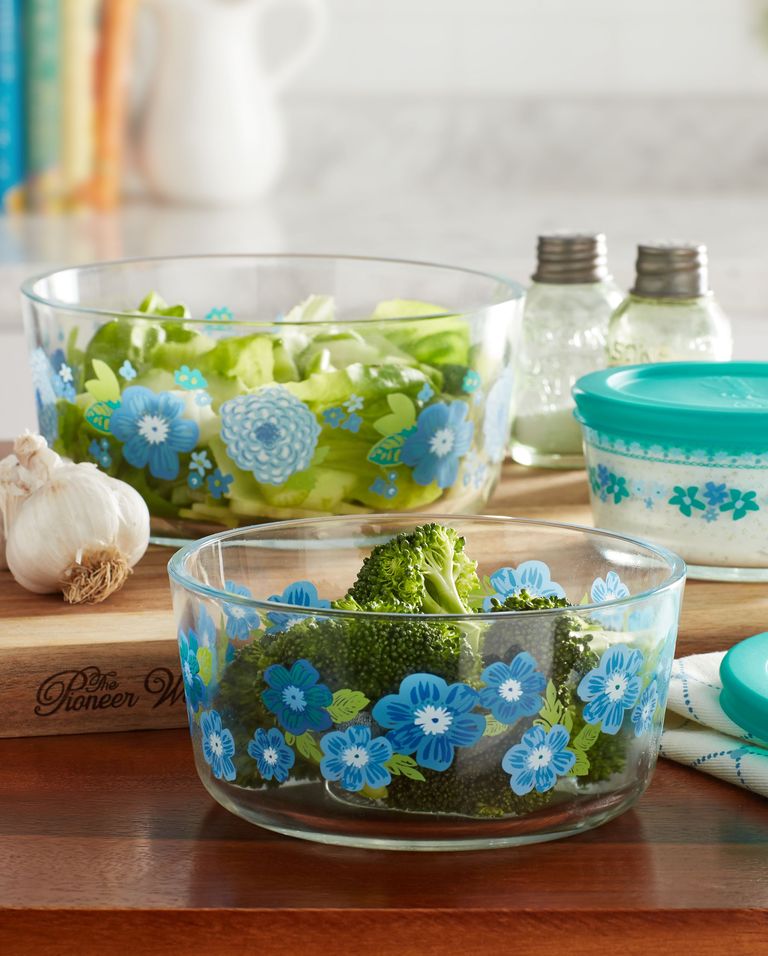 The Pioneer Woman Dazzling Dahlias Storage Containers
$14
Ree's Dazzling Dahlia pattern carries over onto this cute six-piece set that looks pretty enough to serve out of too.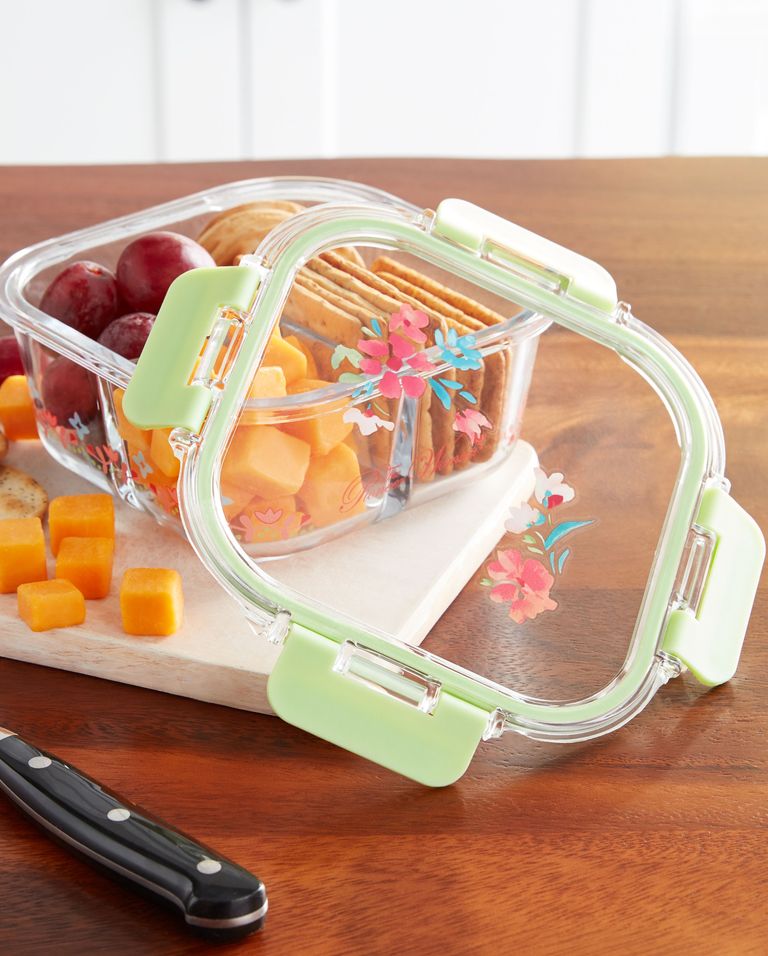 The Pioneer Woman Gorgeous Gardens Storage Container
$10
The Pioneer Woman Gorgeous Gardens Storage Container
Bormioli Hermetic Glass Storage Jars
$4
These containers have been around forever, and it's because they can store dry food, fresh food, and make the perfect packaging for gifting homemade treats.