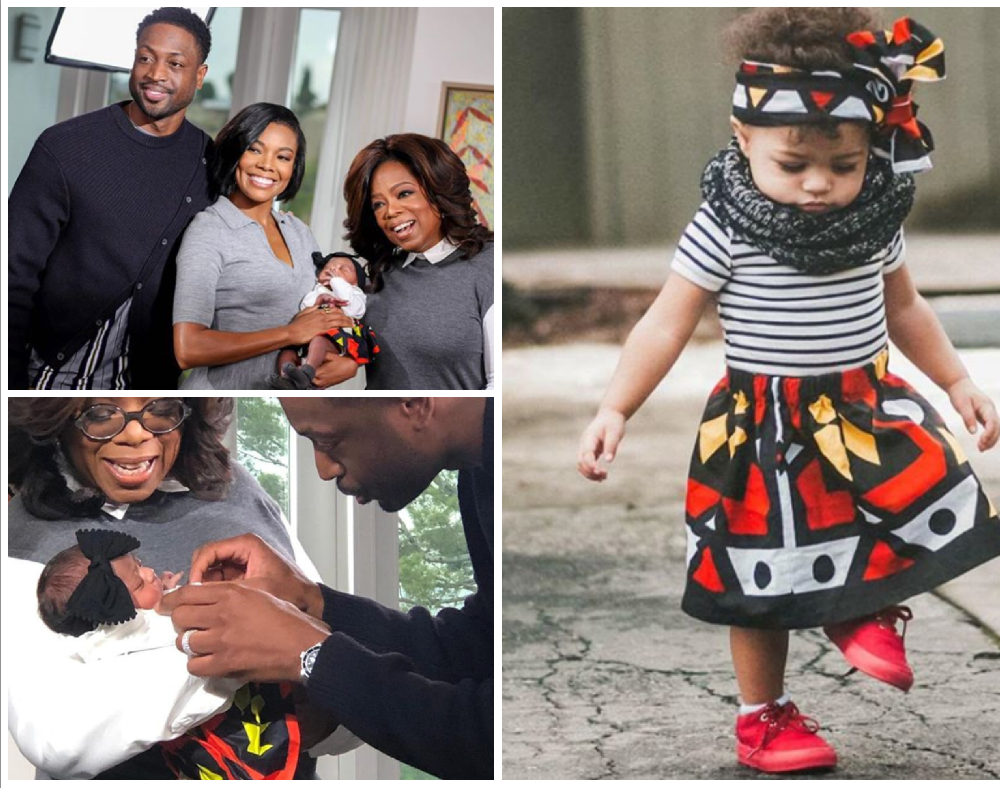 Actress Gabrielle Union has introduced herself as a new mom majorly and in all the ways possible!
First, she made the surprise announcement that her daughter, her first child with husband Dwayne Wade, birthed via surrogate, arrived after she kept the process completely private and out of the media.
Then this week, she announced the name in an Instagram post: Kaavia James Union Wade.
" @kaaviajames pronounced Kah-Vee-Uh James. She has 102 nicknames including but not limited to Kaav, Kaavi, Kaavi Baby, Kaavi J, Jamie, KJ, Nugget, Nug, Pooters," the Bring It actress shared. " We wanted to include my family in her name so the 'James"' is from my uncle James Francis Glass who is also my godfather. Union is her middle name. I've waited this long so fo sho I was gonna get in there ??‍♀️??☺"
Nice!
Proud papa tattooed it on his body. Wow! That's love!
Finally, the Being Mary Jane star shared that we will get to finally meet the little one and learn more about her journey during a televised special that will air this upcoming December 8th at 8 EST on OWN!
She gave a teaser yesterday and outfitted the newborn in a handmade Angolan African Skirt. I know the brand because The Wades graciously tagged the small Etsy shop owner, North Carolina-based Kimberly McBee of Ackee Tree Clothing.
Baby Kaavia is wearing the Angolan African Skirt which sells for $30 and with FREE Shipping if you order during the holidays! According to the ETSY listing,
"This cotton African print inspired skirt has professionally finished seams. You get skirt and head wrap. Perfect outfit for Black History Month or Kwanzaa…This skirt is lighter than our wax fabric skirts. The headwrap which can double as a sash, has rolled edges and is approximately 4" * 40" and comes untied."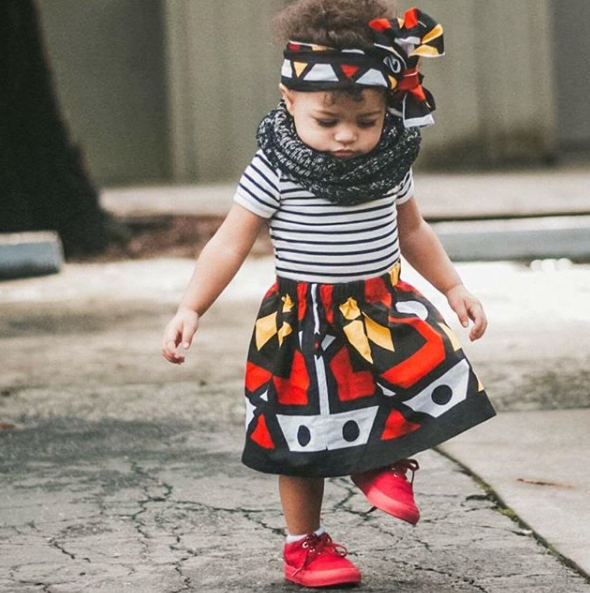 The Jamaican born dress maker, who also taught her self to sew, proudly spread the news in a Faceboook micro-biz entrepreneur group I belong to and we all went crazy with excitement.
If you would like to dress like little Kaavia who joins several other babies and children of celebrities who launched their very own well-followed Instagram pages within hours of birth, then purchase it here!