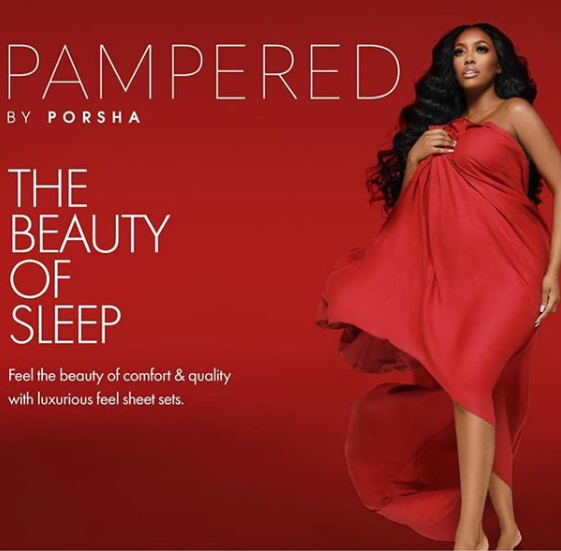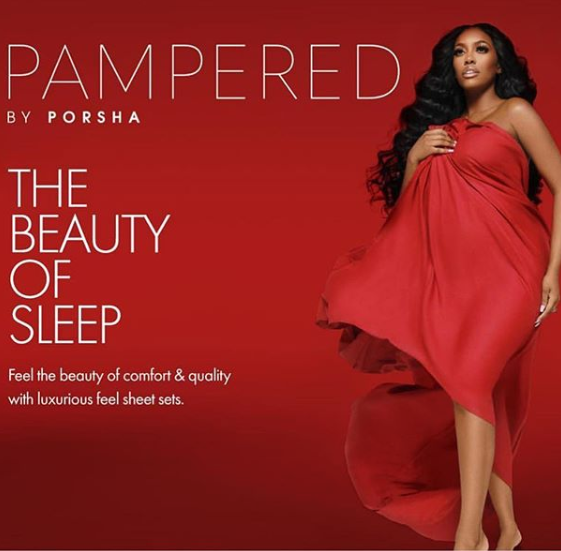 People of Bravo TV Reality TV show stars use the increased exposure to massive audiences to launch new businesses all the time
Many pen cookbooks (Teresa Giudice), launch clothing labels, swimsuit lines (Dorit) create YouTube channels and exercise DVDs (Phaedra Parks).
Over the years, when they're not hawking flat tummy tea and other obscure products on their social media accounts, many have partnered up to White Label products manufacturers to sell a variety of products as well, using their name and brand to bolster sales. No marketing needed when you have access to 1M + active and engaged following in social media. It is a no-brainer!
I've seen it all but usually the usual stuff: hair care products (Kenya Moore Of RHOA), make up (Robyn Dixon & Giselle Bryant of RHOP)
Kudos to Real Housewives of Atlanta star Porsha Williams who branched out of the expecetes and sells $15 Sheet sets through her new Pampered by Porsha website.
The first-time mom-to-be recently starred in an ad campaign for her new brand, draping her belly in one of her red sheets.
Williams revealed recently during an episode of host Andy Cohen's y'all show Watch What Happens Live After show that she is more than half way through her pregnancy.
She talked about her pregnancy while on the show.
"I am in my second trimester, so I am definitely more than halfway through the pregnancy," Porsha shared. "I've been feeling good," the Real Housewives of Atlanta star adds.
Williams goes on to tell Shamari how her unborn daughter is developing inside of her mom's stomach. "Baby PJ is so big," Williams shares. "She'll be really, really low, down towards my vagina at night, and then during the day, she's like up high, to where I can't really breathe."