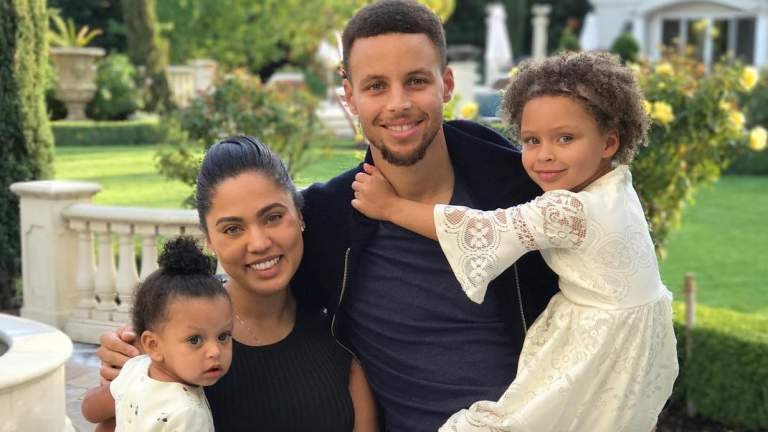 Congrats to Ayesha Curry and husband NBA MVP Steph Curry on the birth of their son Canon W. Jack
The cookbook and cooking show host announced the news on her Instagram page.
"Our beautiful baby boy Canon W.Jack Curry 7/2/2018," she captioned a photo of her daughters Riley and Ryan cradling their baby brother. "He joined us earlier than we thought and we couldn't be more excited and grateful. Family of 5!"
The Golden State Warriors champ also announced the news on his Instagram.
"On this journey, on this quest … protect me …I'm bless!" he captioned the snapshot before revealing his baby boy's name.
The couple are also parents to two daughters: 3-year old Ryan Carson  and 5-year old Riley, who turns 6 on July 19.
Congrats!