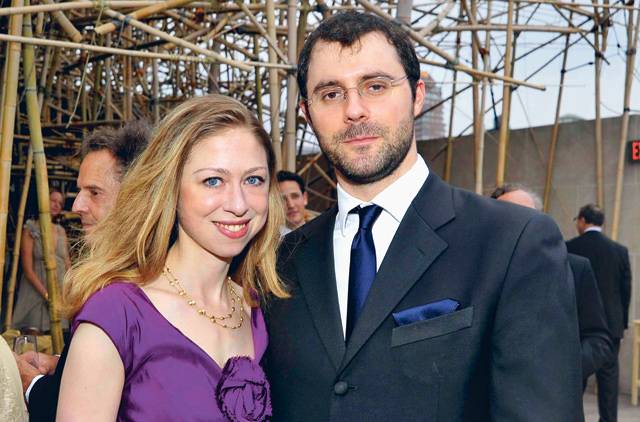 Congrats to Former First Daughter Chelsea Clinton and her husband Mark Mezvinsky on the birth of their third child, a baby boy!
"This morning we welcomed our son, Jasper Clinton Mezvinsky," the philanthropist and children's book author tweeted. "We are overflowing with love and gratitude and can't wait to introduce him to his big sister and brother."
The family's new addition joins two older siblings: big brother Aidan, 3, and sister Charlotte, 4½.
Her mom, former US Secretary of State and former First Lady, Hillary Clinton, shared the news on Twitter, tweeting, " "Sharing some happy news this morning! Bill and I are so thrilled."
Chelsea has said that motherhood sparked her interest to become a children's book author.
"[My kids] love being read to and talking about what they're reading in books. Particularly for young readers, books are not only a way to help break down and communicate ideas [but] stories of real empowerment," she told PEOPLE this past October.
Her latest children's release, "Don't Let Them Disappear" is about endangered animals and "provides helpful tips on what we all can do to help prevent these animals from disappearing from our world entirely," according to the book's description.