Gender reveal parties can make that moment even more special by getting friends and family in on the surprise in a festive setting.
There are no rules when it comes to gender reveals, so you can feel free to play around with different ways to announce the news, as well as different party games and themes. If you're a sports fan, you can dunk, kick, or throw a ball filled with pink or blue powder to declare your baby's sex. If you're a Potterhead, let the infamous Sorting Hat make the big reveal. Or, if you're not into the whole pink and blue color motif, consider a black and yellow "What Will It Bee?" theme. Even if you're not up for throwing a party, you can still share the big news with friends and family in a fun, creative way by planning a gender reveal photoshoot.
CHECK OUT THESE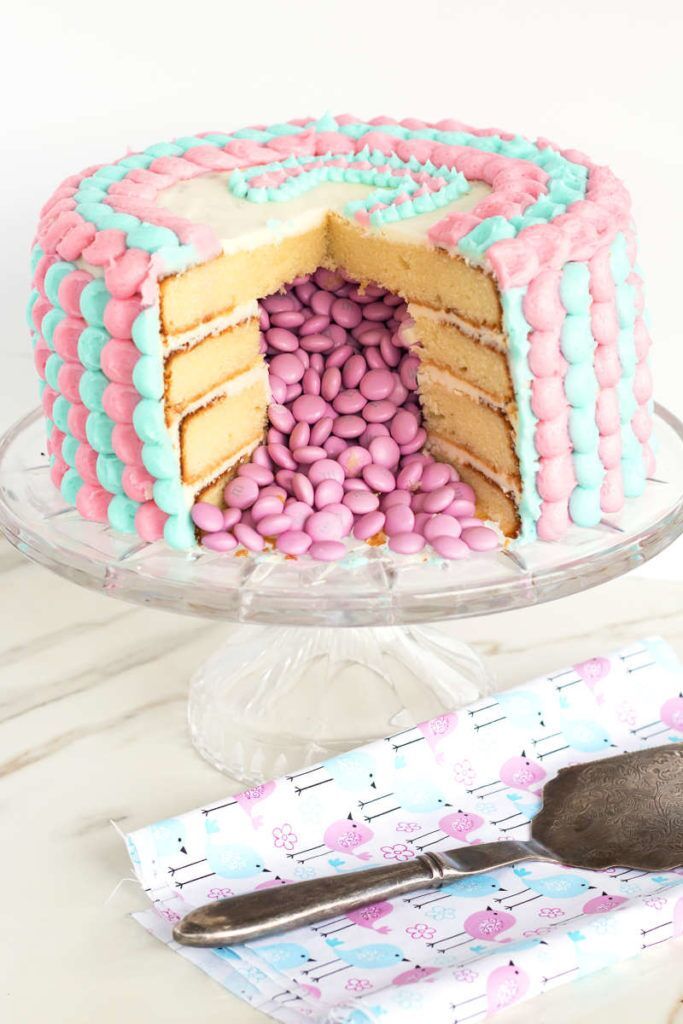 DIY M&M-Filled Cake
$25.99
Make your gender reveal party a little sweeter with a delicious, candy-filled cake! When you cut into the cake, blue or pink M&Ms will spill out to artfully reveal whether you're having a boy or a girl.
What's the Scoop? Cake Topper
$9.90
I scream, you scream, we all scream for baby! An ice cream-themed party will give your guests the scoop on your baby's sex. 
Color-Changing Dragon Egg
$50
Will it be a little Jon Snow or little Daenerys Targaryen? This color-changing dragon egg would fit right in at a Game of Thrones-themed gender reveal party.