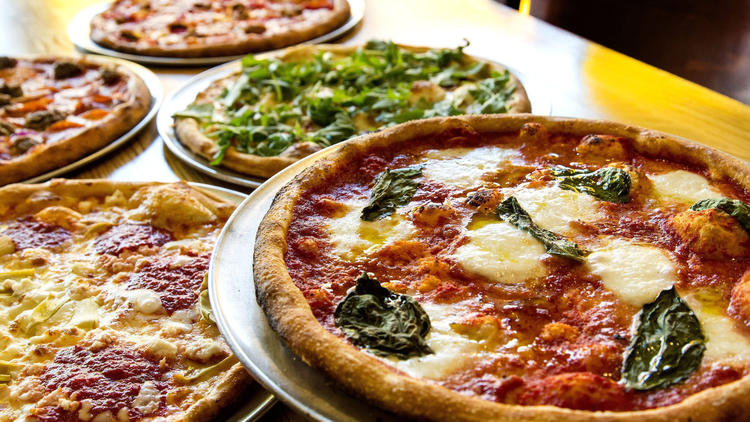 Today is March 14 also known as Pi Day, the numerical figure for the ratio of a circul's circumference to its diameter is 3.14. The day is celebrated by the eating, purchase and making of actual pies. But a pizza pie is also a pie, right?
PEOPLE has a great listing of places that offered and are still offering deals on pies, of all varieties from pizza to fruit ones!
Also, as usual, Blaze Fast-Fire'd Pizza's nationwide are offering its yummy artisanal pizzas for just $3.14 each.
My family loves these pizzas because they, like & Pizza, Custom Pizza and other chains, allow customers to build their own personal pies. Last year, we lined up with dozens of coeds that live in our college town to get our heavily discounted pizza.

An assembly-line format allows guests to select a number of toppings from fresh ingredients – all for under $8. Then, the 11-inch pies are sent to the oven for 180 seconds, emerging "fast-fire'd" and ready to eat.
Blaze Pizza makes its dough from scratch, using a recipe designed by Executive Chef Brad Kent to ensure a crisp, thin crust.
Other signature menu items include fresh salads, blood orange lemonade and s'more pies. The restaurant can cater to dietary needs with gluten-free dough and vegan cheese.
A quickly expanding company, Blaze Pizza's first opened in California in 2012.
If you live near a Blaze pizza and aren't blanketed under the Northeast storm, head out there for dinner this evening or for lunch.