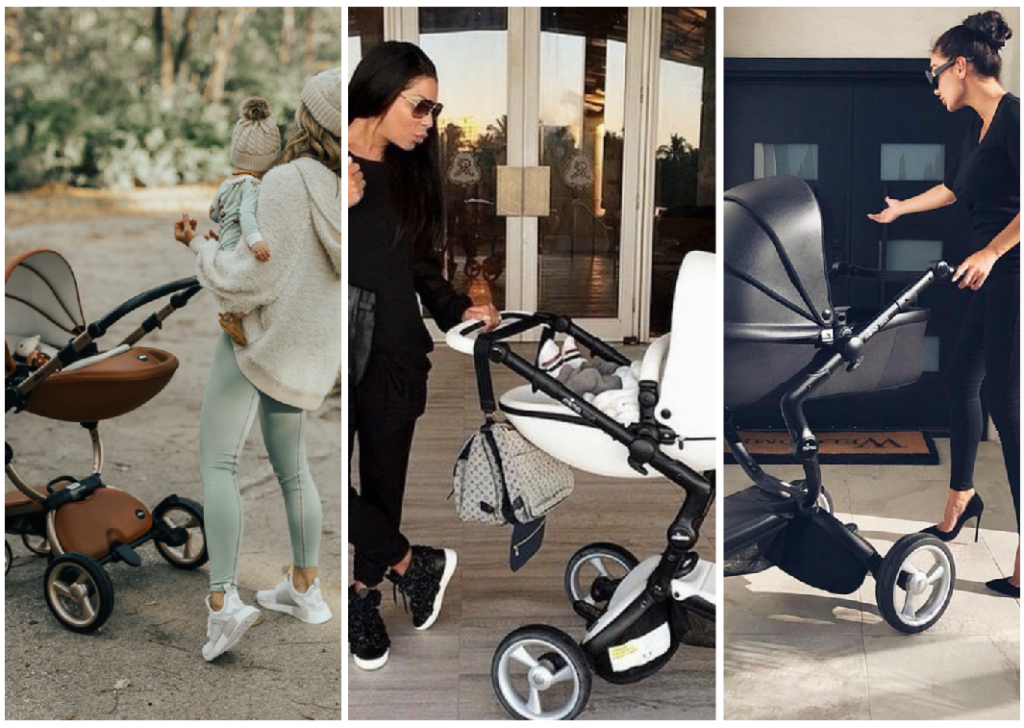 It has been 10 years since I last posted the annual Bellyitch Most Expensive Strollers post. It was a yearly blog post staple and used to get tons of traffic because, honestly, I think people, generally, are obsessed with knowing what baby items are used and coveted by the super wealthy and celebrities.
Since the last post, a few stroller companies have gone out of business. RIP to Orbit, Maclaren and newer brands 4Moms and iCandy, which were once considered "it" strollers in their day but no longer manufacture luxury strollers.
In 2013, I published the list as part of the Bellyitch 100, a book of the top crib makers, maternity wear designers, stroller makers and baby clothes brands.
Anyway, so I used to publish the Most Expensive Strollers list at a time when I was raising a young family and brands would boast that they were on the list.
My social circle at the time included professional working women, stay-at-home moms, and mom bloggers, several who were affluent and looked at the stroller as a status symbol.
Here is another secret about what happens among moms at the park, at the school pick up lot, in the mall and other social places where mommies congregate. They check out what strollers they're pushing a baby or child in and make judgments.
Yes, there is a definite hierarchy in quality of strollers and believe me when I tell you that certainly check out what stroller another mom's child is being pushed in and make judgments.
When I was raising my children as a young lawyer, I went through 6 strollers, which is a low number considering many of my friends at the tiem had way more.
Our first stroller was a Peg Perego  which converts from a baby carriage or pram to a push stroller. At the time, it was among the best. Then, when my first born turned into a toddler, we ordered the Inglesina Swift umbrella stroller from the Italian stroller manufacturer. It had a great run!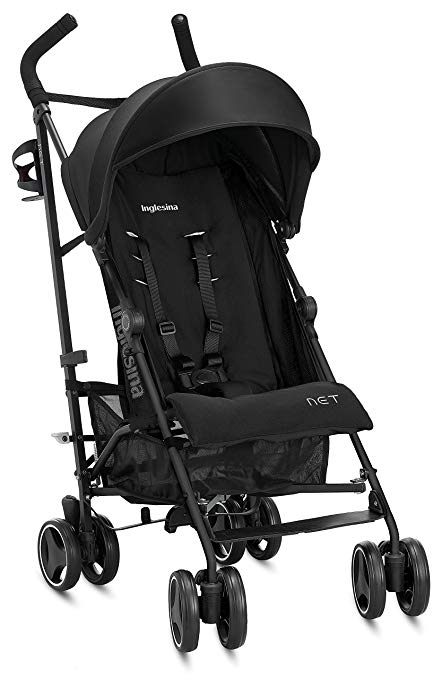 To pair with the Inglesina, a sturdy Italian brand, we got a lower cost Combi umbrella stroller for travel, a stroller we could beat up which was so much less that so that we wouldn't mind if it got lost by the airline or damaged during travel.
Then, when I was expecting baby #2, I got as an amazing shower gift from my co-workers at my old job: a Peg Prerego Aria double stroller!
By the time baby number 3 rolled around, the Inglesina had hit the dirt, we left the Combi on some island we visited for vacation once and we had loaned out the Peg Perego Buggy to relatives who didn't take good care of it.
The wheels on the double gave out and we opted to give to Goodwill rather than try to fix it or get the company to repair it.
B.O.B.
We opted for a lesss expensive Graco Snug Ride for Baby #3 and a B.OB. jogging stroller (the air-filled jogger stroller with hand activated rear wheel brakes that can ride smooth on any terrain) when I was ready to get back in shape.
Now, while we didn't get any of them to make a statement, I have had many moms and dads comment on the pricier high end ones while walking in the parks, malls etc. People are always looking for a status symbol and there is a preconception that most expensive means the best!
It's no wonder, you can see celebrities strolling their children in many of those on this list. The celebrities know that too. That is why Jennifer Lopez and Marc Anthony sued Silver Cross from publishing on their website an unauthorized endorsement which featured a People magazine photo of them pushing their twins in two Silver Cross prams.
People flock to buy whatever celebrities purchase and that stroller companies know that endorsement mean lots for their bottom line.
Anyhoo, on to the list. Of course, as a disclaimer, this list is not exhaustive. As usual, this list is based on my own personal research and I urge readers to point out other vehicles that should grace this list. Certainly, I would amend the post to reflect corrections.
In the meantime, check out this year's list of "it" strollers pushed by the most Poshest of moms and celebs out there (I'm updating this list with a few more after the initial post so come back and ping me on Twitter if you don't see one you think should be on this list)
SILVER CROSS

DESCRIPTION: For over 128 years, Silver Cross has been handcrafting traditional prams in Northern England. This hallmark company is known for being pushed by Royals in the UK and across Europe and beyond.
The Silver Cross Balmoral Pram model boasts three coats of high shine lacquer, English leather and is painted by hand and individually numbered.
GET IT FOR: $5,000 at the company website
There is another less expensive line you can get for $4,025 from an exclusive line of Aston Martin Silver Cross strollers.
CELEBRITY OWNERS: Jennifer Lopez and Marc Anthony, Geri Halliwell Horner ("Ginger Spice"), Nicky Hilton
MIMA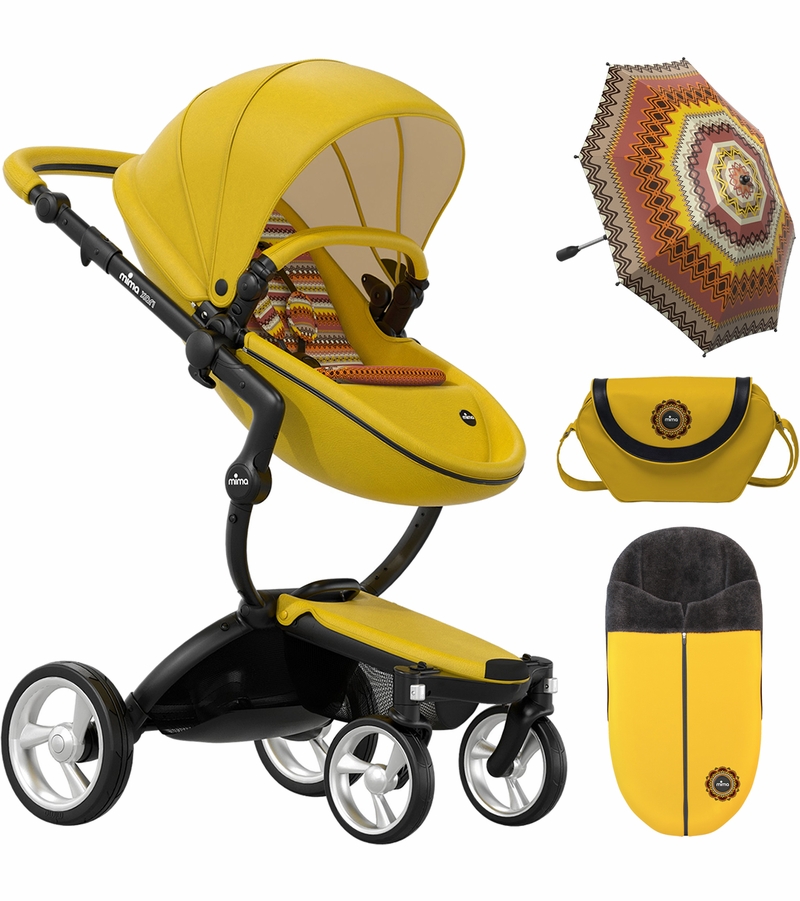 DESCRIPTION: Mima® is an established Dutch designer and manufacturer of strollers and high chairs and a favorite brand for European new parents that want high-end design, functionality and a very chic aesthetic.
This relatively new entrant to the market makes a very functional and innovative stroller that features a patented "carrycot inside" system.
The popular Xari Black Chassis Stroller can be used as a carrycot or as a stroller and comes with a reversible seat that allows your baby to face you or the world ahead. It has one of those super fancy simple fold mechanism. It is very stylish and chic and has a design that grows with your child and provides enhanced convenience for parents.
CELEBRITY OWNERS:  Kourtney Kardashian, Alex Curran Gerard
CYBEX

DESCRIPTION: CYBEX delivers Versatile, elegant and convenient line of top-notched quality strollers, many that features a reversible seat, one-hand seat recline, and a quick-fold chassis usually in an ultra premium, lightweight design that adapts to your growing family's changing needs. This American-made Massachusetts company makes renowned products.
The Cybex Priam Cherub Stroller is part of the Cybex Platinum Priam range in collaboration with renowned designer Jeremy Scott, this 3-in-1 stroller has been made from high-quality fabrics with a smart, luxe appearance. Its flexible frame can be turned into a travel system with matching carry cot, combined with one of the brand's award-winning infant car seats, or transformed into a luxurious stroller sporting a reversible seat unit. A vibrant cherub print and golden wing attachments offer a heavenly touch to suit your little angel.
CELEBRITY OWNERS: Serena Williams, Rosamund Pike, Anne Hathaway, Olivia Wilde, Irina Shayk 
STOKKE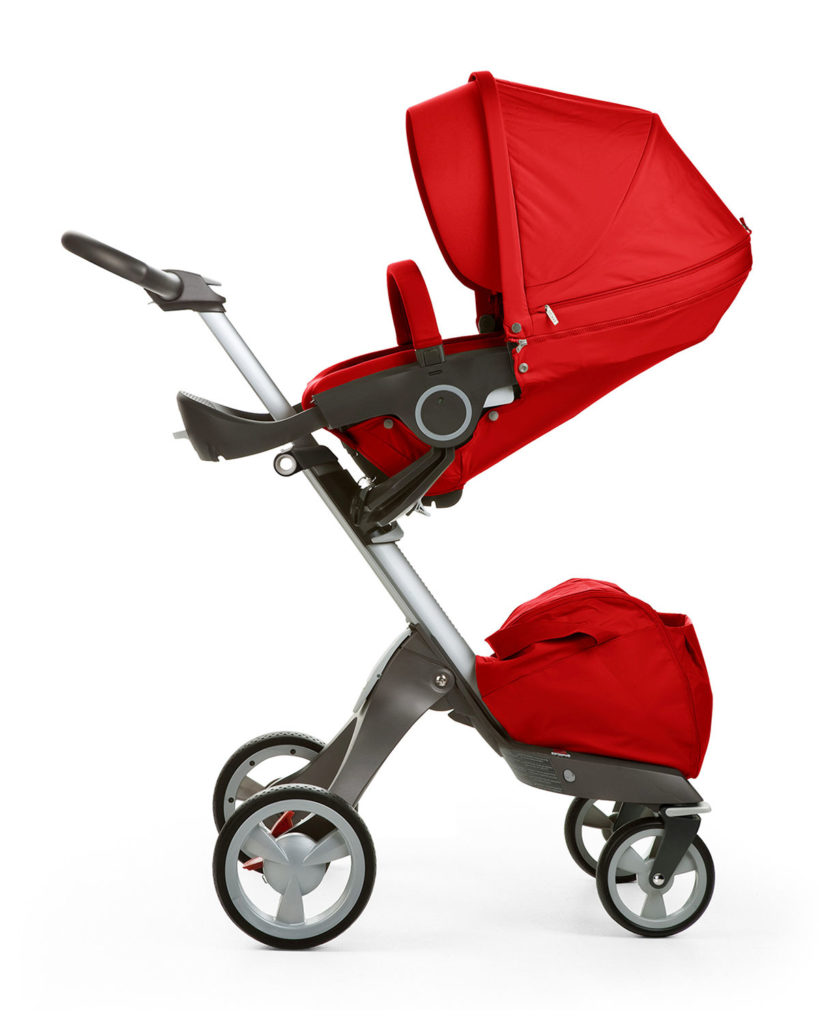 DESCRIPTION: The StokkE brand of stroller is an "it" stroller indeed. And about a decade ago, this Norweigian company's strollers slowly replaced the Bugaboo as the favorite or wannabes, posers and the nouveau riche. The babies inside these strollers are decked out in mini-adult Designer clothes. The diamonds on the hands of the moms pushing these things can put your eye out, I mean the shine is that bright. And they are being folded and thrown in the back of Land Rovers. Pretentious? Naaaah! Their owners just appreciate a gorgeous quality crafted stroller, that's all (wink).
The Stokke™ Xplory® Complete baby stroller is the only stroller you'll ever need to buy! The Stokke Xplory Complete is an innovative urban stroller that adapts to your changing needs.
CELEBRITY OWNER: Chris Hemsworth, Sienna Miller, Stacey Keibler
BUGABOO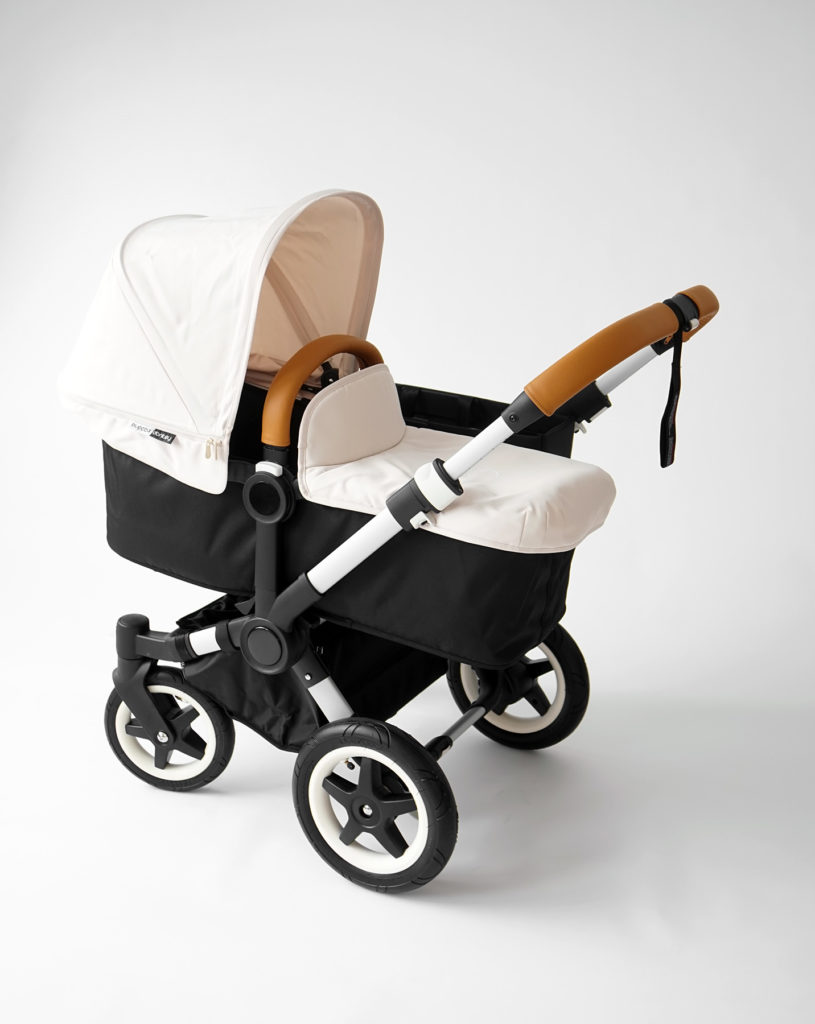 DESCRIPTION: This Dutch company has had a major mark in the business since the early 1990s. The strollers Bugaboo manufacture guarantee a full of smooth ride, no matter the surface, city street or bumpy park. The brand has long been considered a posh status symbol and continues.
The classic Donkey buggy is fully loaded with push handle to shift the wheels to tackle any terrain, 5 harness straps, multiple recline position, a spacious under carriage bassinet, as well as a reversible, fully reclining seat.
CELEBRITY OWNERS: Leelee Sobieski, Amy Poehler, Julianna Marguiles, Jon Stewart, Matthew McConaughey and Gwen Stefani 
PHIL & TED'S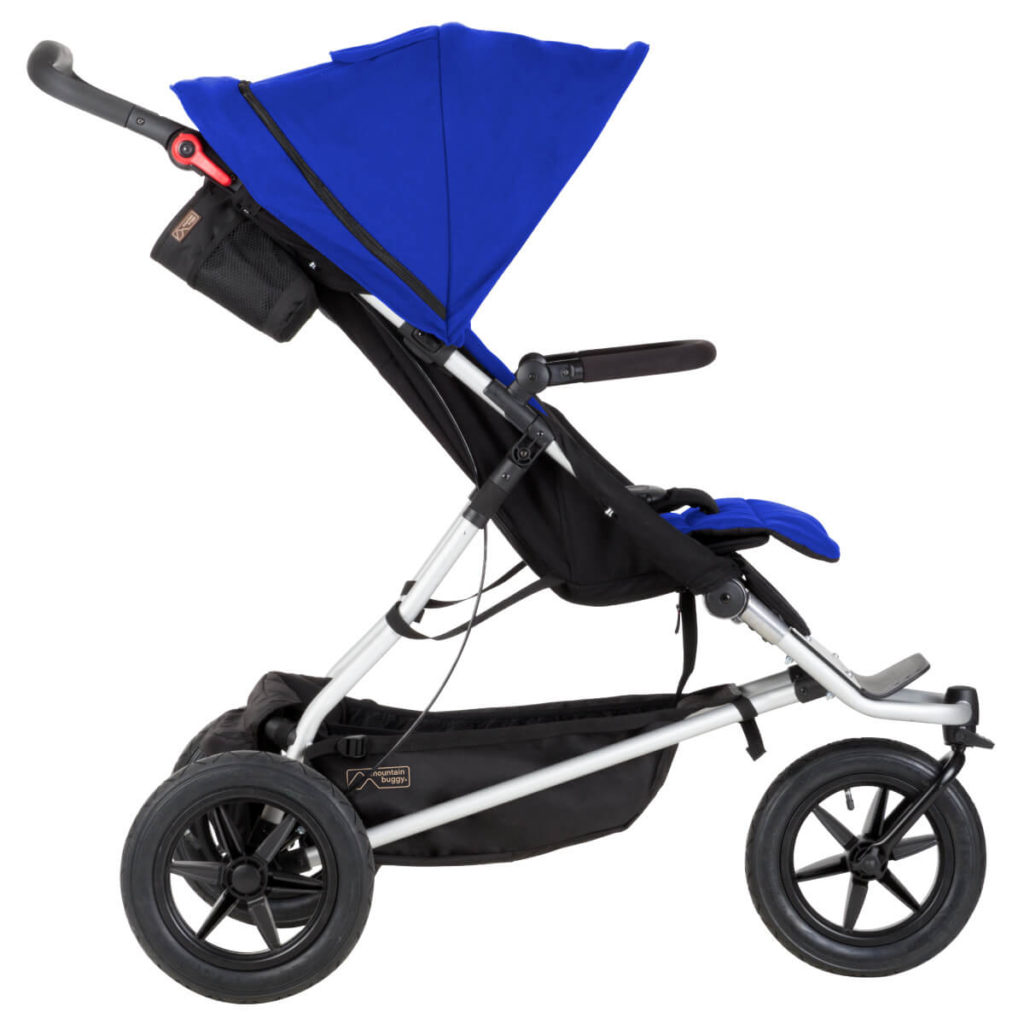 DESCRIPTION:  Phil & Ted's is a small New Zealand company that has made children's products for over 20 years and about a decade ago was known for its super sturdy brand of tough terrain buggies and strollers for the rugged athletic and sports enthusiast parent who takes baby out on jobs and mountain hikes. It is still the market but has retreated to a smaller share given new competitors on the market.
Its Sport Stroller line feature a smart handle with one touch brake, smart fold, aluminum frame, and top quality tough, washable cloth.
CELEBRITY OWNERS:  Jessica Alba and Cash Warren, Liev Schreiber and Naomi Watts
JOOLZ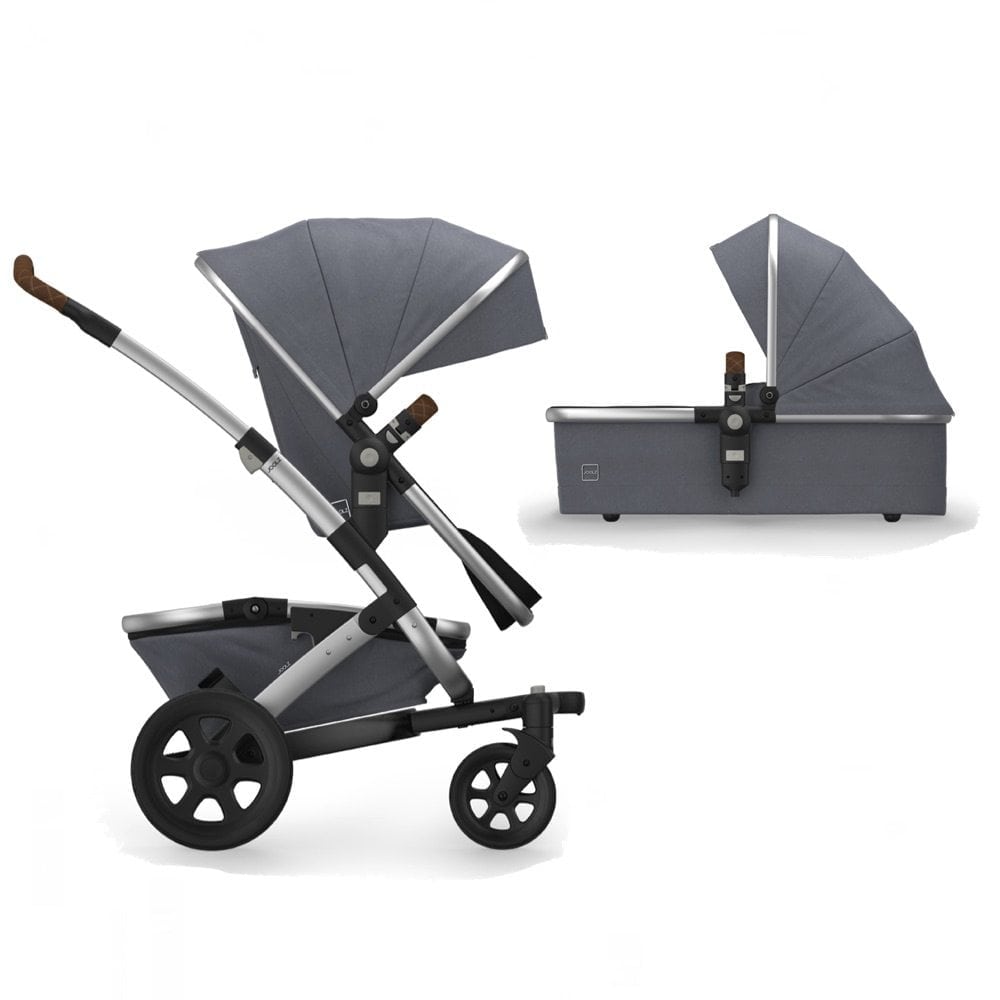 DESCRIPTION: Joolz is a very new entrant to the market. This Australian company hinges its products on sustainable and eco-friendly renewable design and materials.
The Joolz Geo² Studio Complete Stroller features a modular design that offers 3 different configurations that make it the ultimate stroller for any family adventure. The award-winning design captures ergonomic comfort, ease, style, and maneuverability. It can be used as a toddler stroller, a modern pram for newborns, and an infant car seat carrier
CELEBRITY OWNERS: Harry Judd, Carey Mulligan
UPPA BABY

DESCRIPTION:
Another American company is Boston, Massachussets-based UPPAbaby which makes innovative, high-quality strollers and car seats that fit the needs of parents, while appealing to the sense of style they've always had.
The VISTA convertible stroller allows for multiple configurations to transport up to three children, making it a great choice for growing families. The included bassinet features a longer, ventilated mattress, while the toddler seat is perfect as your little one grows. It has a telescoping handlebar and a large, easy-access under-seat basket that holds up to 30 lb. make the VISTA fuss-free for parents.
CELEBRITY OWNERS: Reese Witherspoon, Drew Barrymore, Katherine Heigl 
PEG PEREGO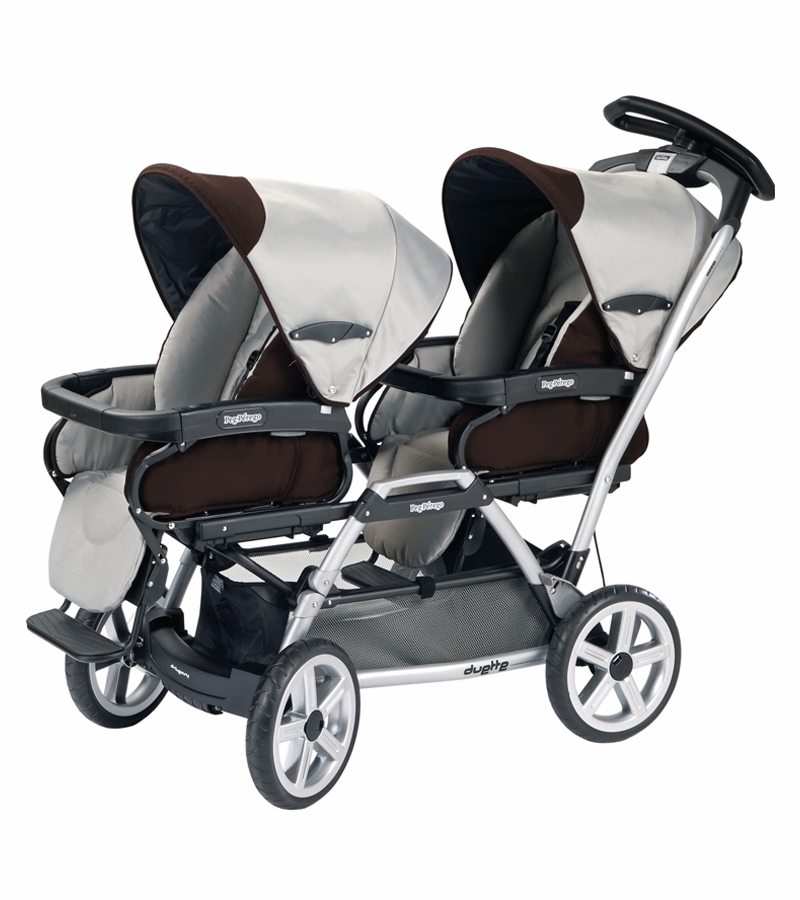 DESCRIPTION: When I started having a family, the Peg Perego was the it stroller. It is an Italian family-owned brand which makes baby strollers, car seats, high chairs and kid-sized riding toys for children and babies all over the world.
The versatile and agile Duette Piroet inline double stroller by Peg Perego can easily pass through narrow places, folds compactly, and is travel system ready. Comes with two independent adjustable seats with reclining backrests and two-position footrests. Peg Perego Duette Piroet features a versatile and extremely agile Italian inline double stroller design that can easily go through narrow pathways and allows various seating configurations for twins or different age siblings
CELEBRITY OWNERS: Rachel Zoe, Minnie Driver, Gwen Stefani, Heidi Klum
BABYZEN
DESCRIPTION: This is another relatively new arrival for city dwellers and traveling families. Babyzen manufactures and markets baby products and designs, produces, and sells collapsible baby strollers. Babyzen offers its produces to retailers throughout Europe and internationally.
The BABYZEN YOYO+ comes ready to roll, complete with the YOYO Newborn and Seat Color Pack Fabric Sets. The YOYO+ is an incredibly lightweight, compact stroller and steers easily even with one hand, allowing you to navigate corners and tight spaces. An underseat storage basket makes a convenient spot for on-the-go items, and an included travel bag is perfect for storage.
CELEBRITY OWNERS: Eddie Redmayne, Amanda Seyfried , Justin Timberlake, Keira Knightly
QUINNY
DESCRIPTION: Yet another Dutch stroller manufacturer whose name has been synonymous with top quality is Quinny. This company is among Europe's most respected stroller brand and set the standard for engineering, design and trendsetting style.The Quinny line offers clever solutions for the confident parent of today; solutions that are made with parents and their lifestyles in mind.  Stroll with ease and in stylish comfort with the rugged and innovative
The Quinny Mood Stroller features a unique hydraulic system that automatically unfolds stroller, plus never-flat, all-terrain tires that allow you and baby to conquer any terrain.
CELEBRITY OWNERS: Allyson Hannigan, Ali Landry
AUSTLEN
DESCRIPTION: This is another American baby product company. The Austin, Texas company boasts a staff of in-house engineers, mostly made up of parents, that make products to accommodate the daily lives and frustrations of new moms and dads. They've stopped at nothing to create intuitive, purpose-driven, well-made products that make family life easier and more fun — giving parents more freedom to live in the moment without being overwhelmed by more and more.
The flagship model, the Entourage, is perfect for families on-the-go. This one-handed expandable frame has three positions, 5 recline positions, a market tote and expandable lower storage area, giving you the freedom to travel anywhere in comfort.
THULE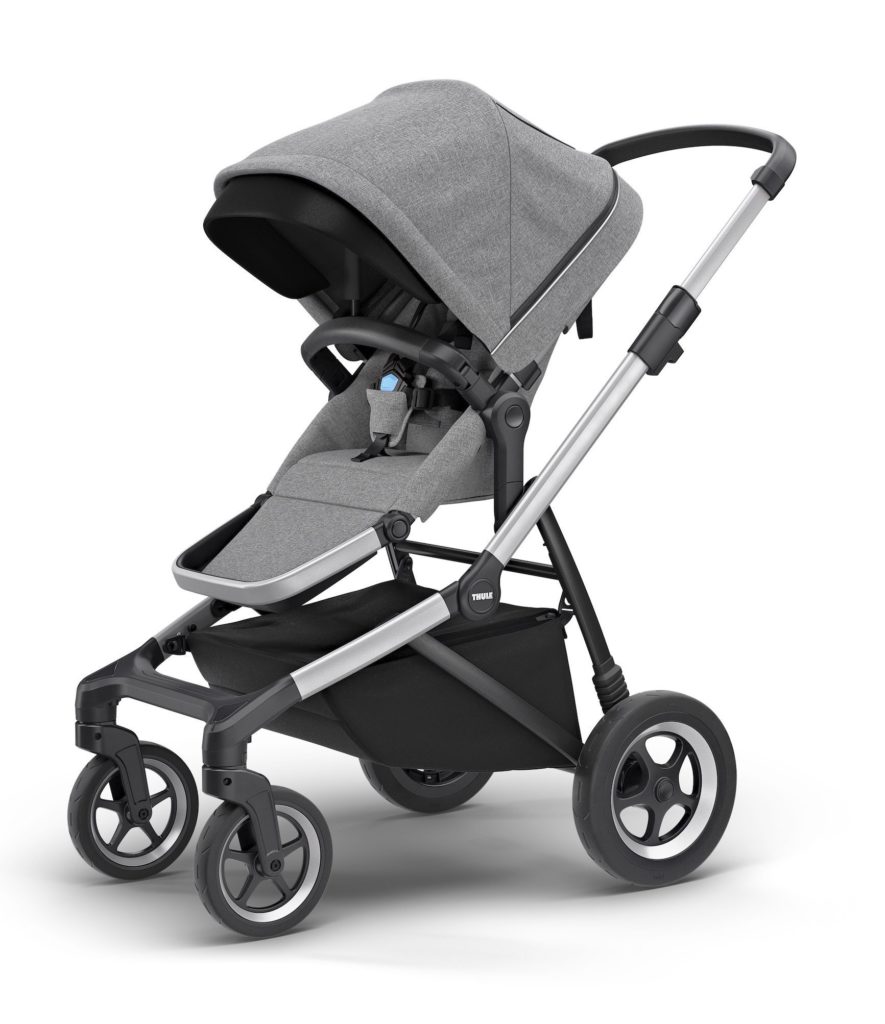 DESCRIPTION 
Thule is an established Swedish outdoors and transportation products manufacturer that is a leader in cargo carriers for automobiles. It recently expanded to get into the stroller biz.
The Thule Sleek is a stylish stroller for on-the-go travel adventures with the ever-innovative, marvelously multifunctional which features a ventilated canopy, a convenient window, a reversible seat, generous seating options and more.
MAXI-COSI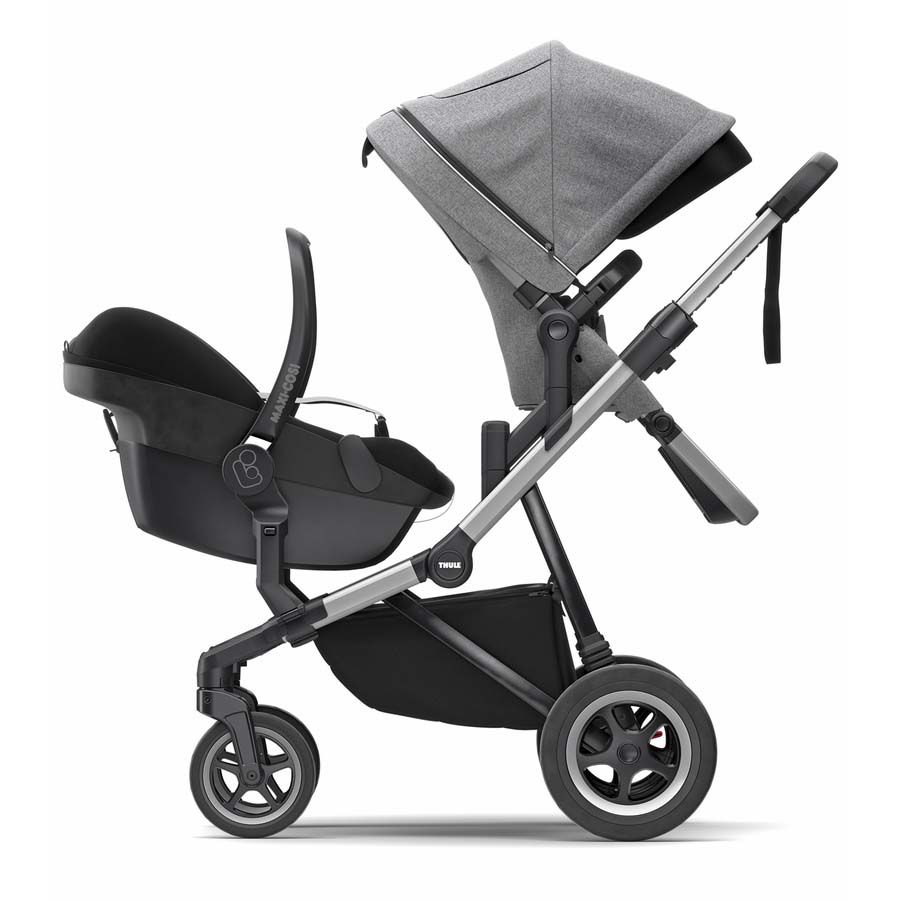 DESCRIPTION: Another Dutch company is Maxi-Cosi which started in the 1980s as one of Europe's first permiere car seat manufacturers. It has since expanded and updated its quality of strollers to the point that is competes with the other exquisite brands out here.
Travel everywhere with ease with the Lila Modular Stroller is a convenient, compact and extra comfortable, making it great for dining out, shopping or vacation that is good with maneuverability and can accommodate an infant seat. It's perfect for a growing family because it can easily turn into a dual stroller.
BABY JOGGER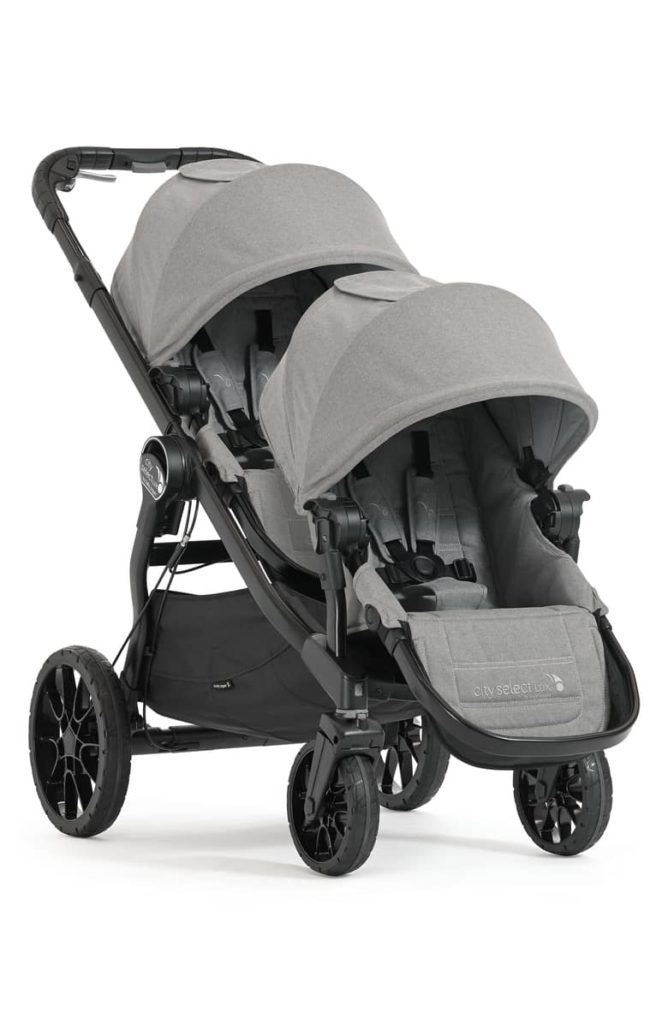 DESCRIPTION This Richmond, Virginia-based company launched one of the first jogging strollers in the 1980s. It designs and manufactures jogging strollers and all-terrain strollers and offers strollers and joggers, such as urban use and three wheeled all-terrain strollers; and accessories. The company also provides dependable push chairs for children and adults with physical disabilities.
The City Select LUX is a rugged yet streamlined stroller features an extra seat with a telescoping handlebar adjusts to just the right height, while the hand-operated decelerating and parking brake provides additional peace of mind.
CELEBRITY OWNERS: Toby McGuire, Ellen Pompeo, Elizabeth Banks, Miranda Kerr
NUNA
DESCRIPTION: This Dutch company started out as a baby furniture maker and expanded to strollers. Today, it is a premiere must-have stroller for the upper echelon. I love the logo.
The Nuna MIXX Travel System includes a stroller and the company's featherlight PIPA Lite LX Car Seat which makes one superb travel system. An ideal set for you, but especially for your little one.
CELEBRITY OWNERS: Gwen Stefani, Molly Sims, Jaime King
There you have it! Good luck stroller shop or social climbing, whatever floats your boat!
cover photo Cella Jane, Pinterest