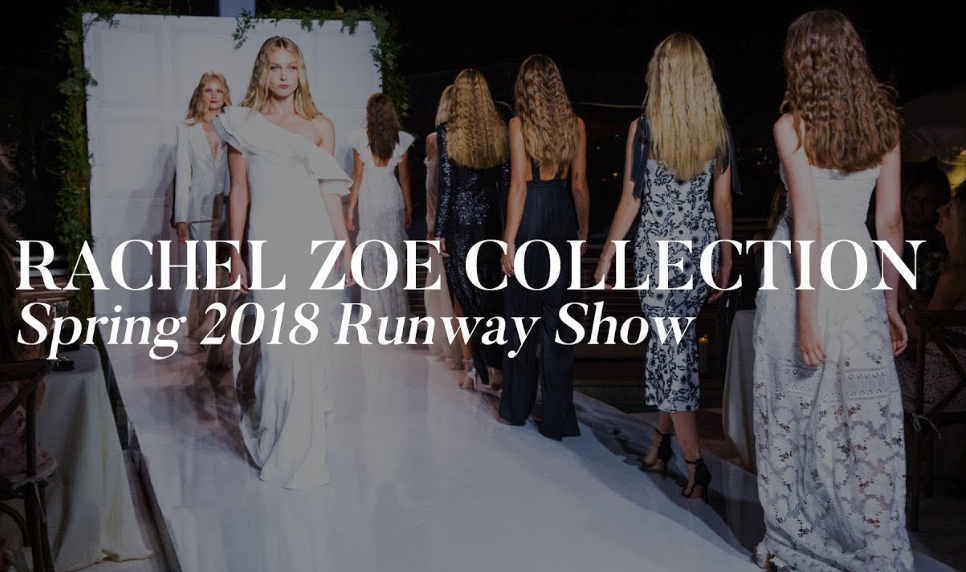 This is New York Fashion Week.
The iconic week of runway shows, parties, glamour and glitz gave a couple of our Bellyitch Bumpwatch alums, Rachel Zoe and Jessica Alba, a perfect opportunity to collab.
For Rachel Zoe Spring 2019 Collection show held on Tuesday night, Alba's new cosmetic line, Honest Beauty, made up the models who walked the runways to Zoe's show.
"I am so excited to have Honest Beauty partner with the Rachel Zoe Collection since both brands are all about achieving an effortless, chic style" Alba shared about the look that her lead makeup artist  Monika Blunder created.  "I especially love the look that she did on the eyes using the Honest Beauty Eyeshadow Palette. The palette is foolproof and has versatile shades that are perfect for taking your look from Summer to Fall."
Honest Beauty lead makeup artist Monika Blunder offered some deets on the look she gave the girls.
"I wanted to create a fresh-faced, Parisian inspired look utilizing monochromatic pink shades that are subtle and allow your skin to shine through," Blunder said of her inspiration for the look. "I'm obsessed with how chic the lips are in this look – I just added the Honest Beauty lip crayon to the center of the pout and blended outward to achieve that effortless, flushed look."
If you want to create a similar look, here's how it broke down:
FOR THE SKIN:
Makeup Remover Wipes ($6.99)
Elevated Hydration Mist ($13.99)
Everyday Radiance Moisturizer ($27.99)
Tip: Start and finish your makeup with a spritz of the Elevated Hydration Mist to condition and soothe the skin and lock in moisture.
FOR THE EYES:
Extreme Length Mascara + Lash Primer ($14.99)
Eyeshadow Palette ($19.99)
Tip: Brighten up your eyes by sweeping Iced Cotton across your entire lid for a shimmery base followed by the Matte Plum from lash line to crease and a touch of Soft Bronze on the outer corners. Mix and smudge all three shades across the lower lash line and finish with a coat of the Extreme Length Mascara + Lash Primer.
FOR THE COMPLEXION:
Everything Primer Matte ($21.99)
Everything Cream Foundation ($21.99)
Invisible Blurring Loose Powder ($19.99)
Creme Cheek Blush in Peony Pink ($12.99)
Luminizing Powder in Midnight Reflection ($19.99)
Tip: Before applying foundation, start with the Everything Primer Matte to ensure your skin is shining in all the right places.
FOR THE LIPS:
Magic Beauty Balm ($12.99)
Lip Crayon Demi-Matte in Fig ($12.99)
Tip: Glide on a flush of color using the Lip Crayon in Demi-Matte Fig and complete with a tap of Magic Balm for a glossy finish (Apply any extra Magic Balm on Honest Beauty products are available at Honest.com, Target.com and select Target retail locations