I think I've already expressed that I am currently obsessed with Converse sneakers Chuck Taylor's already. And wouldn't you know it, while searching for which pair I want to acquire, I discovered that there are a bunch of new styles that do not even look like the popular brand of Converse sneakers.
Like these bright yellow High Rise Boots from Finish Line. They literally look like the yellow brick road. I love them. And these studded Chuck Taylors would be awesome if I wanted to channel my inner rocker girl.
Feeling patriotic? Ready for Memorial Day or the Fourth of July are these Converse All Star Specialty Ox trainers. Fab!

But I think I would probably stick with the regular white in a wedge boot style to give me a little height. At 5 feet 3 inches, I can use all the boost I can get!

Check out these very different styles of Chuck Taylor's. Which is your fave?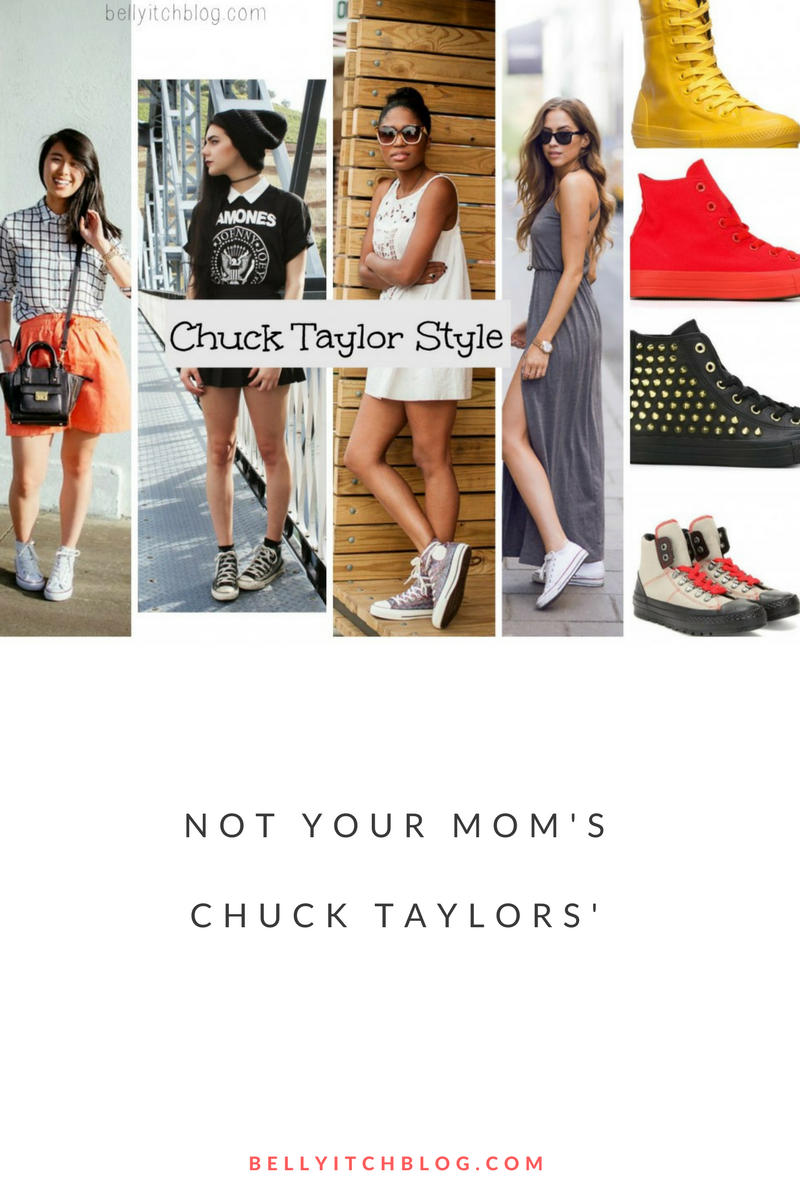 Photos Courtesy: Stylecaster