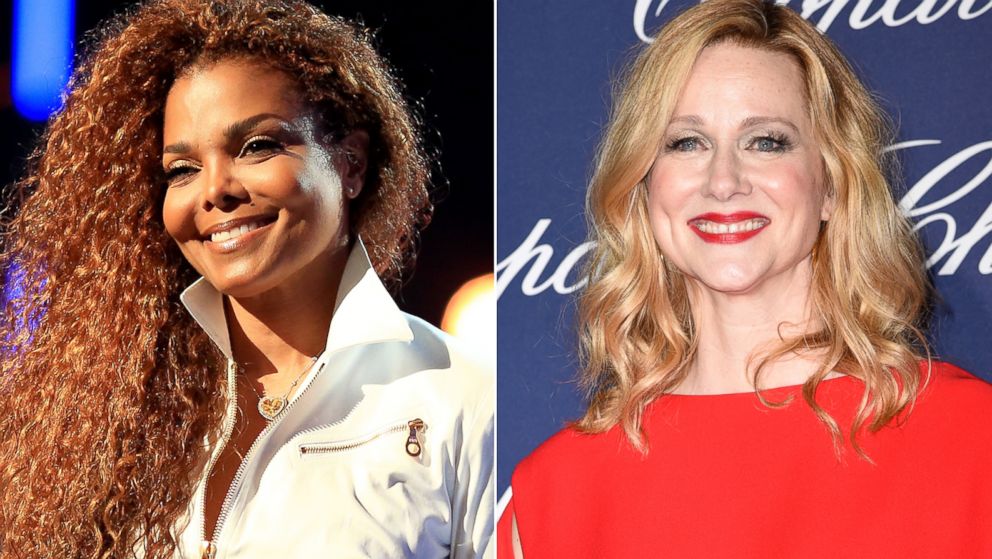 When Actress Laura Linney gave birth at 49 she had escaped all the excessive scrutiny and blow back that 50-year old Janet Jackson got when the singer announced last month that she was pregnant with her first child.
During an appearance on Live with Kelly (with co-host, husband Marc Consuelos), Linney explains that she wasn't purposefully keeping it a secret but because it took her so long to finally successfully conceive and carry a child to term, she didn't want to jinx it.
"I wanted to make sure that my child actually arrived, and was safe and healthy,"the John Adams HBO series star told Kelly Ripa.
She also clarified that she wasn't purposefully hiding the pregnancy, but didn't advertise it either. It's just I "didn't have a sign that said, 'Hi, I'm pregnant now," she added.
"I was just very, very quiet about it — I didn't hide it intentionally, I just didn't advertise it," she added. "So, it was the right thing for me and my family…
The Love Actually actress also  that no one ever questioned her about her pregnancy either.
On the flip side, after Jackson announced she was carrying her own child and not using a surrogate as many people assumed given Jackson's age, the actress/Jackson family royalty was roasted by all the critics [read: members of the public] who thought she was too old and selfish for welcoming a child so late in her life.