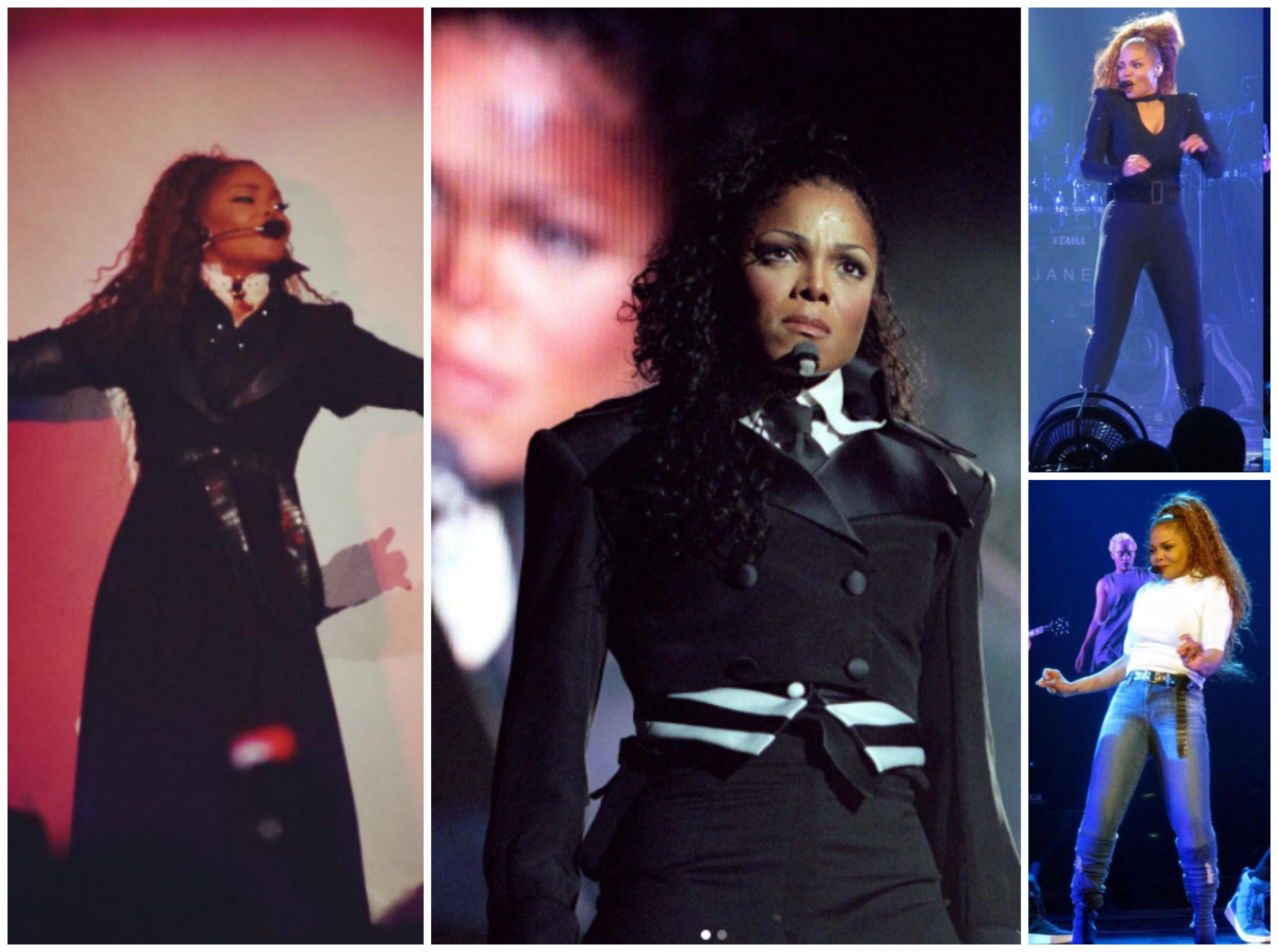 Approximately 8 months after giving birth to her first child at age 50, Janet Jackson is back in action! A newly refreshed and insanely svelte and trim Jackson kicked off her new "State of the World" tour in Lafayette, Louisiana at the Cajundome last night on September 7.
She reportedly has lost 50 lbs ,  and we assume all those dance rehearsals for the tour helped a lot! (WARNING: Do Not Try this at Home)

There had been rumors that she would skip the next stop on the tour, Houston Texas, this Saturday, September 9, but she announced in a social media message to fans that  not only will she be honoring her commitment to the fans at that Hurricane-ravaged city but planned to go earlier to visit some of the" shelters and do something special for victims," she said in a video posted on her tour organizer, Live Nation's Twitter account! That's our girl!
.@JanetJackson's tour kicks off TONIGHT at the @CAJUNDOME! She has a special message for you and for Houston. Tix: https://t.co/jXZ4xLC5sv pic.twitter.com/B2BaOW4SD7

— Live Nation NOLA (@LiveNationNOLA) September 7, 2017

She also opened her tour by denouncing White Supremacy and domestic terrorism. WATCH:
Janet Jackson opens the #StateOfTheWorldTour denouncing white supremacy! #RESIST #TheKnowledge #SOTW pic.twitter.com/NQVzpzgJvw

— #JanetsLegacyMatters (@janetslegacy) September 8, 2017