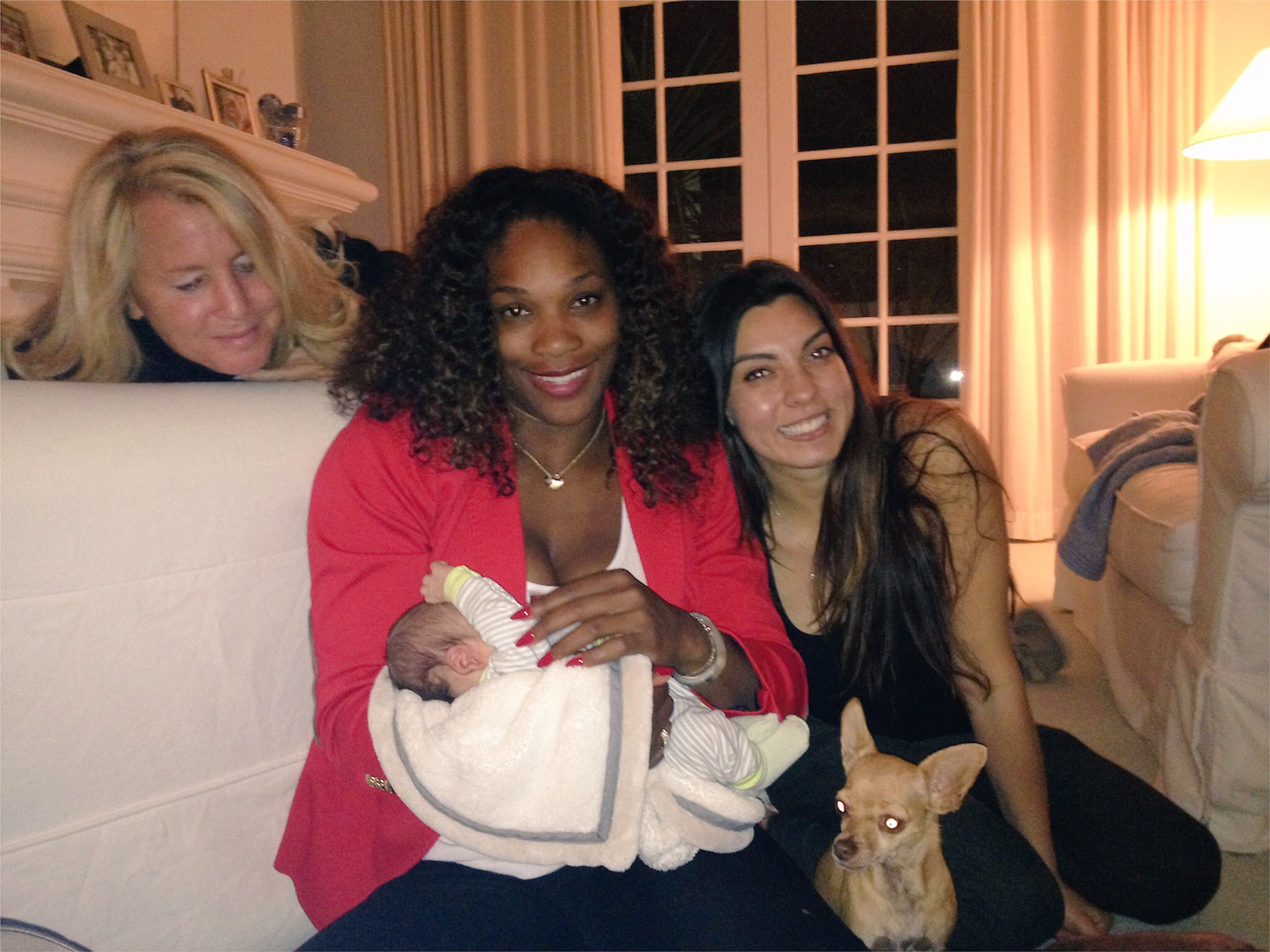 Serena Williams is doing "beyond perfect" as she completes her first week as a mom, E! News has learned.
It was announced last Friday that the tennis champion gave birth to her and fiancé Alexis Ohanian's first child, a baby girl.
"Serena is doing beyond perfect. She feels great and is just glowing about being a mother for the first time," a source told E! News exclusively Friday. "Her baby girl is healthy and beautiful."
"Her fiancé is the nicest man alive," the source added about Alexis. "He really is so in love with Serena and is really supportive not only as a new dad but also as a partner. He is a busy man but puts Serena first in everything he does."
More than a week before Serena gave birth, Alexis posted on social media a video of him getting her some groceries to fulfill her late-night pregnancy cravings: A bunch of fresh vegetables.
The Reddit co-founder and Serena have been engaged since December 2016. She announced her pregnancy on Snapchat—by accident—this past April.
The source also told E! News that both Serena and Alexis' family members have been helping out since the child's arrival and that "a few close friends have seen the baby." Serena has not revealed her daughter's name and has not shared a photo of her publicly.
The source said Serena sent her sister Venus Williams photos and videos of the baby after she was born.
Last Friday, after it was reported Serena had given birth, Venus was asked about the arrival of her new niece as she prepared to step out on the court at the 2017 U.S. Open.
"Obviously I'm super excited," she said. "Words can't describe."
The source also told E! News Serena "got some beautiful flowers sent to her hospital from big-named celebrities."
No names were disclosed. Serena is friends with the likes of Beyoncé, Kelly Rowland, Ciaraand Eva Longoria.
This article originally appeared in E! News: http://www.eonline.com/news/878769/inside-serena-williams-first-week-as-a-mom