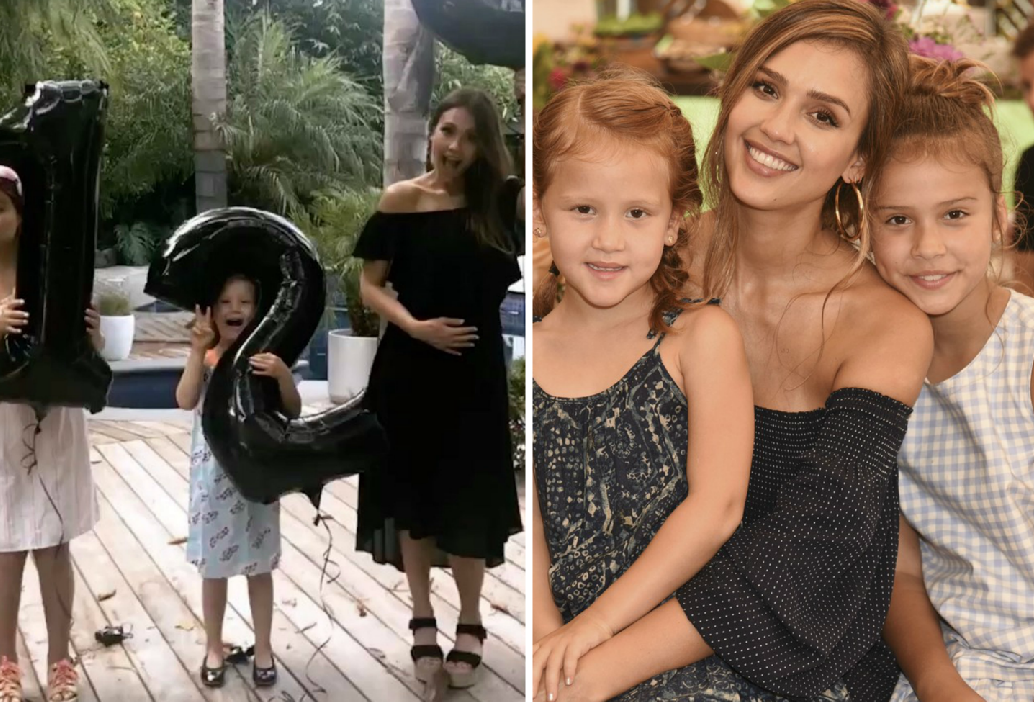 Jessica Alba and her hubby Cash Warren are expecting their third child together, but could there be more babies after this one?
Not so fast…
E! News caught up with the actress to chat about The Honest Company's new Honest Cleaning Collection during which she opened up a bit about about work, family and her pregnancy.
"Last one," she quipped, laughing when we asked about being pregnant with baby No.3. She's already a mama to two daughters, Honor, 9, and Haven, 6.
And we don't blame her! How does someone raise three children, uphold a successful acting career and manage her own company all at the same time?
Well, that's actually something she explained a bit more in-depth.
"I think it's the quality of time that you put in at work and how you're fed at work and what you bring home," Alba explained. "And also what you let go of when you come home."
She continued, "A happy work place actually makes for a healthier person and healthier children. If you work five hours a day but you hate your job, your attitude when you come home and what that imposes on your kids outlook and their life and their relationship with them, it actually really affects it. But if you're happy—even if you come home late and you're working long hours—if they see that you're happy and you're in a good mood and you're present with them that's way better than you spending ten hours a day with them in misery."
This is a topic Alba has taken into consideration when it comes to running her business.
"I try to create as healthy and inspiring and creative of an environment for everyone, whether you're a chemist, or you're an [operations] person, or you're a developer, an engineer… I hope people feel inspired, and I hope they feel like they can be creative, think outside the box, push the envelope."
Meanwhile, as she gets ready to welcome another baby into the world, we had to pick her brain on how she balances her kids' healthiness with letting them be every day kids.
"I want them to get into the dirt and play," she said. "You know it's important for kids to be exposed to things in the environment. If you put a bubble around them, then their immune systems actually are weaker so it is important for that."
She continued, laughing, "I think there's a balance between filth and sharing snot and then letting them get dirty, right? There's a balance. So washing hands is important in the house."
As far as healthy eating, Alba says kids will mimic their parents.
"Your kids are just going to really mirror what you do," she explained. "If you're sitting there chowing on processed food and fake food all the time, and you don't have any healthy options and you're trying to only make then eat differently, they're going to see that you're a hypocrite. So I think it's like walking the walk and not just talking the  talk."
This article was originally published in E!Online and has been reprinted with permission