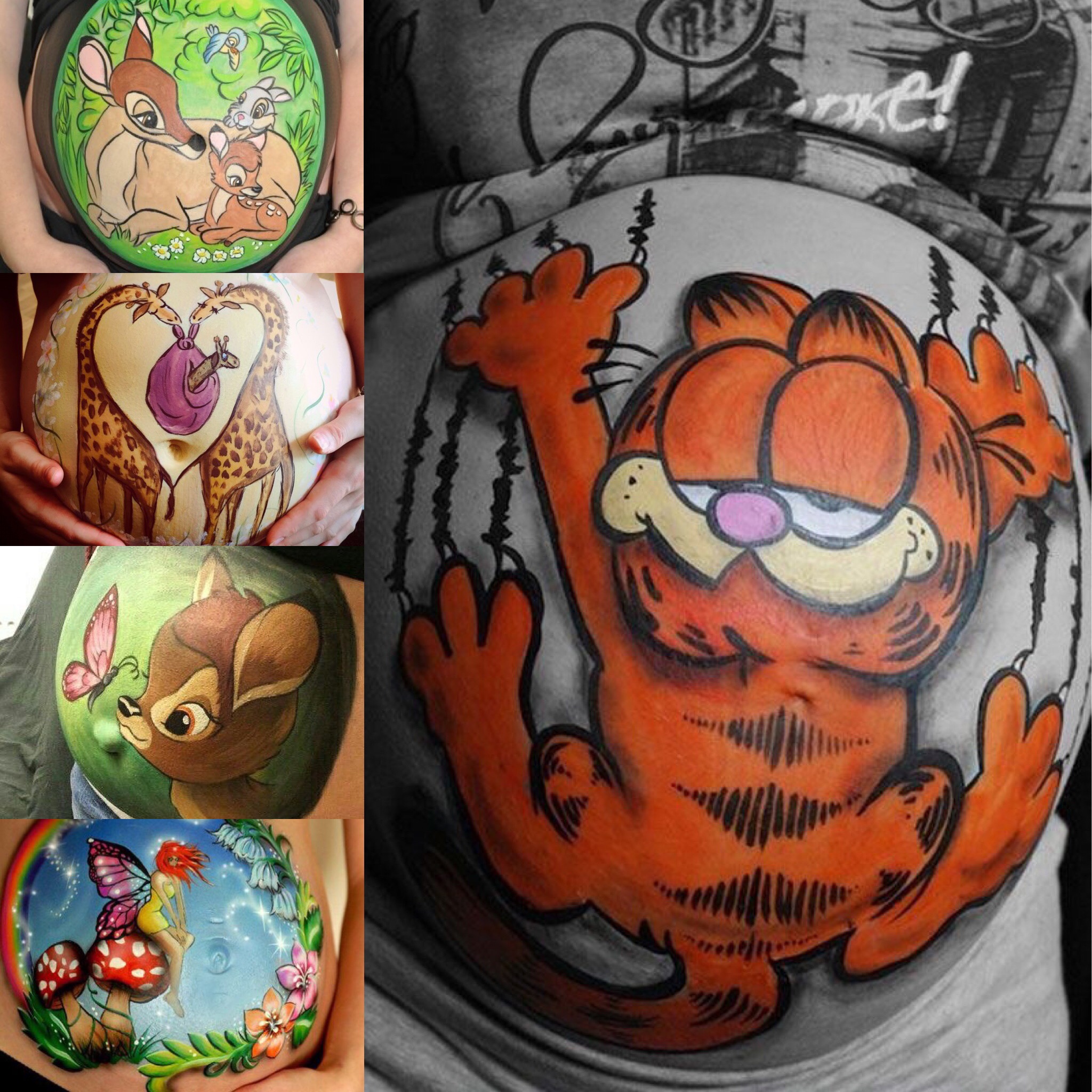 When mamas-to-be think of painting their pregnant bellies for Halloween, they often think of pumpkin or Jack-O-Lanterns !
However, a review of the past trends will reveal that there is a trend towards more creative images.
We pinned our faves on our Pinterest page! Check them out below and click here to get the image source for more details.