This Thanksgiving, depending on how far along you are in your pregnancy, you're going to have to dress your bump for dinner appropriately. We have some style suggestions of looks to consider or inspire you as your plant your outfit for family gatherings this holiday weekend.
For the first trimester, you should go with an A-line blouse or collared shirt under a cropped sweater or jacket to draw the eye away from the tummy area if you are still not telling others. You may not be in maternity jeans  yet so wearing a top that covers the zipper area will allow you to leave it unbuttoned. Accessorize it with a cute tote and some fun pumps in classic colors fall colors like wine, navy, deep orange.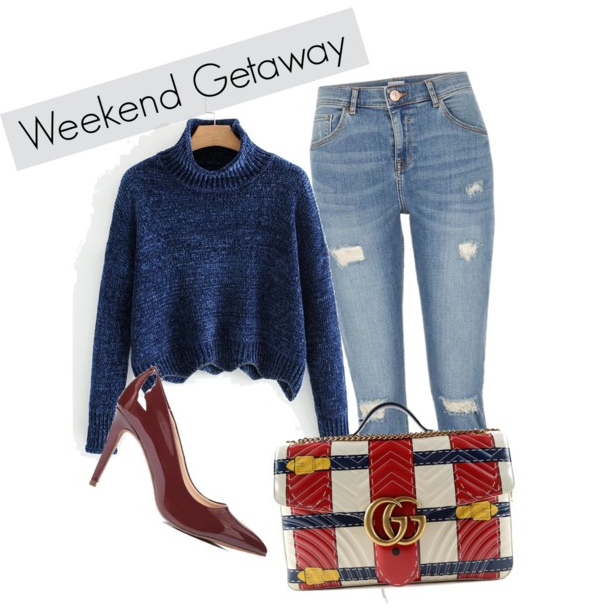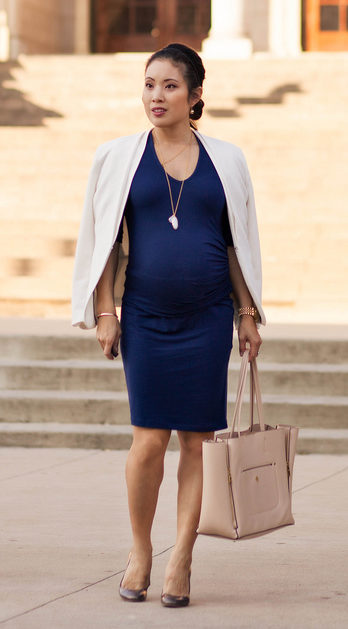 For a second trimester look, I take my inspiration from Kileen of Cute and Little blog. Go with a bump-hugging shirt dress like the Arran dress by Isabella Oliver. Throw over that a lightweight blazer. Add light jewelry and make up and top it off with a pair of low heeled pumps and a shopper bag.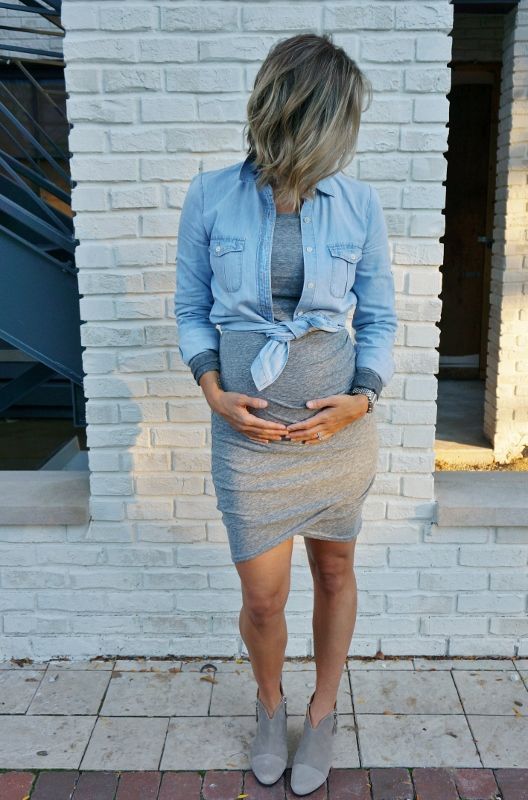 Another second trimester casual look I adore comes from
Suzanne
from
My Kind of Sweet
fashion blog. I like how she kept it simple with a shirt dress underneath a denim shirt that she tied above the bump. A pair of grey booties complimented the outfit perfectly.
If you're in your final trimester, you're getting close to delivery and style and fashion may be the furthest things from your mind. Keep it simple with a comfy maternity dress under a duster jacket  like this: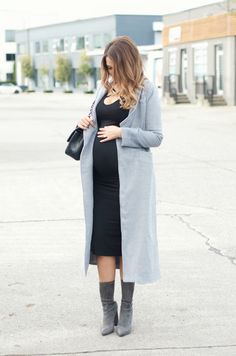 Good luck moms trying to keep those grimy hands off your bump, this Thanksgiving and Holiday season! ha!