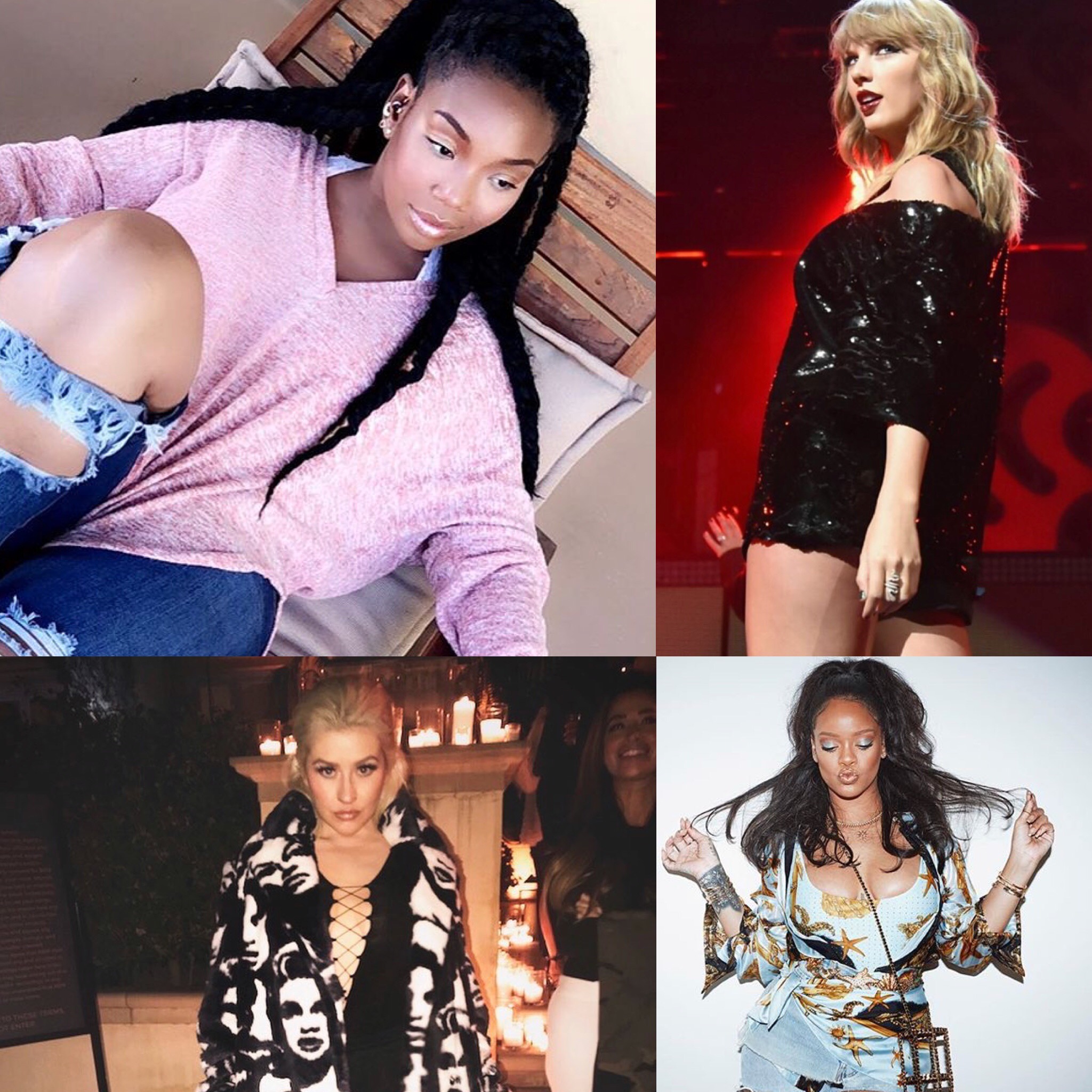 There is one common and often made misconception about any female celebrity who is also famously known for being very thin: that they are pregnant.
Recently, it happened to Rihanna here, Brandy here, Christina Aguilera here, and Taylor Swift here. 
I see it all the time and more recently with several female recording artists, including two of our past Bellyitch Bumpwatch alums: Christina Aguilera and Brandy Norwood. Both of these two ladies exploded on the scene in the early 2000s at very young ages before becoming moms and since then, they've both added a few pounds, taken off some and fluctuated like most women do. When the metabolism slows, priorities change, and old bad habits are abandoned weight fluctation happens.
Recently, two other A-list pop sensations have been feeling the sting of body shamers.
Rihanna has embraced a curvier frame and has been showing it off deliciously in seductive clothing as usual, but not all in social media have received her fab bodacious body. I do not care to elevate mean people so I will skip sharing the proof of the horrible stuff I've seen from random folks in her mentions.
Similarly, Taylor Swift has been wearing sheath dresses much and her thighs and body overall is not as rail thin as before. She is older, and reports state in a different place in her life and as such has been less consumed with meeting that Hollywood super thin standard.
Good for all of them.
And the common thread is that members of the public and then consequently, the gossip press push forward stories that they are expecting and hiding it with baggy clothes.
Most of the times, they are just living their best possible life and happy being free of restrictions and ultra strict diets! And Romper credits the pregnancy tag to the loose baggy clothes trend! Aaaah! Makes sense!
Keep on rockin it hard, ladies!