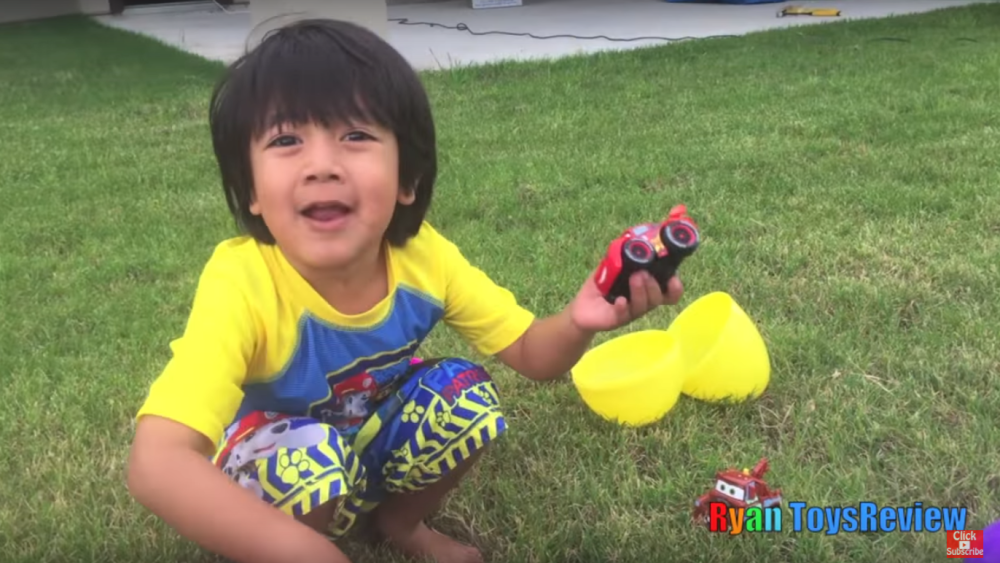 Forbes released its list of the highest paid YouTube stars and on it was a 6-year old!
The child behind the account Ryan's Toy Reviews was ranked number 8 with $11 million in revenue between June 1, 2016, and June 1, 2017, before management fees and taxes.
He tied with the comedy channel Smosh, created by Anthony Padilla and Ian Hecox.
The Washington Post
reports
:
What has grown into a viral phenomenon began with a simple, unremarkable 15-minute video about a Lego Duplo train set. When his family started recording and posting the videos in March 2015, the 3-year-old barely had any views let alone reviews, according to a profile of Ryan in Verge. In his first video, he simply opened a Lego box, set up the blocks, and played with them.

"Ryan was watching a lot of toy review channels — some of his favorites are EvanTubeHD and Hulyan Maya — because they used to make a lot of videos about Thomas the Tank Engine, and Ryan was super into Thomas," his mother, who declined to be named, told TubeFilter last year….

"Ryan ToysReview" took off. Views started doubling every month. In January of 2016, he hit 1 million subscribers. A year later, he had more than 5 million. Now, he's at more than 10 million subscribers.

In June, TubeFilter ranked "Ryan ToysReview" as the most viewed YouTube channel in the U.S. for the 40th week in a row. In September, NBA player Kevin Durant was featured in one of Ryan's videos performing a children's science experiment.
Wow!
continue reading