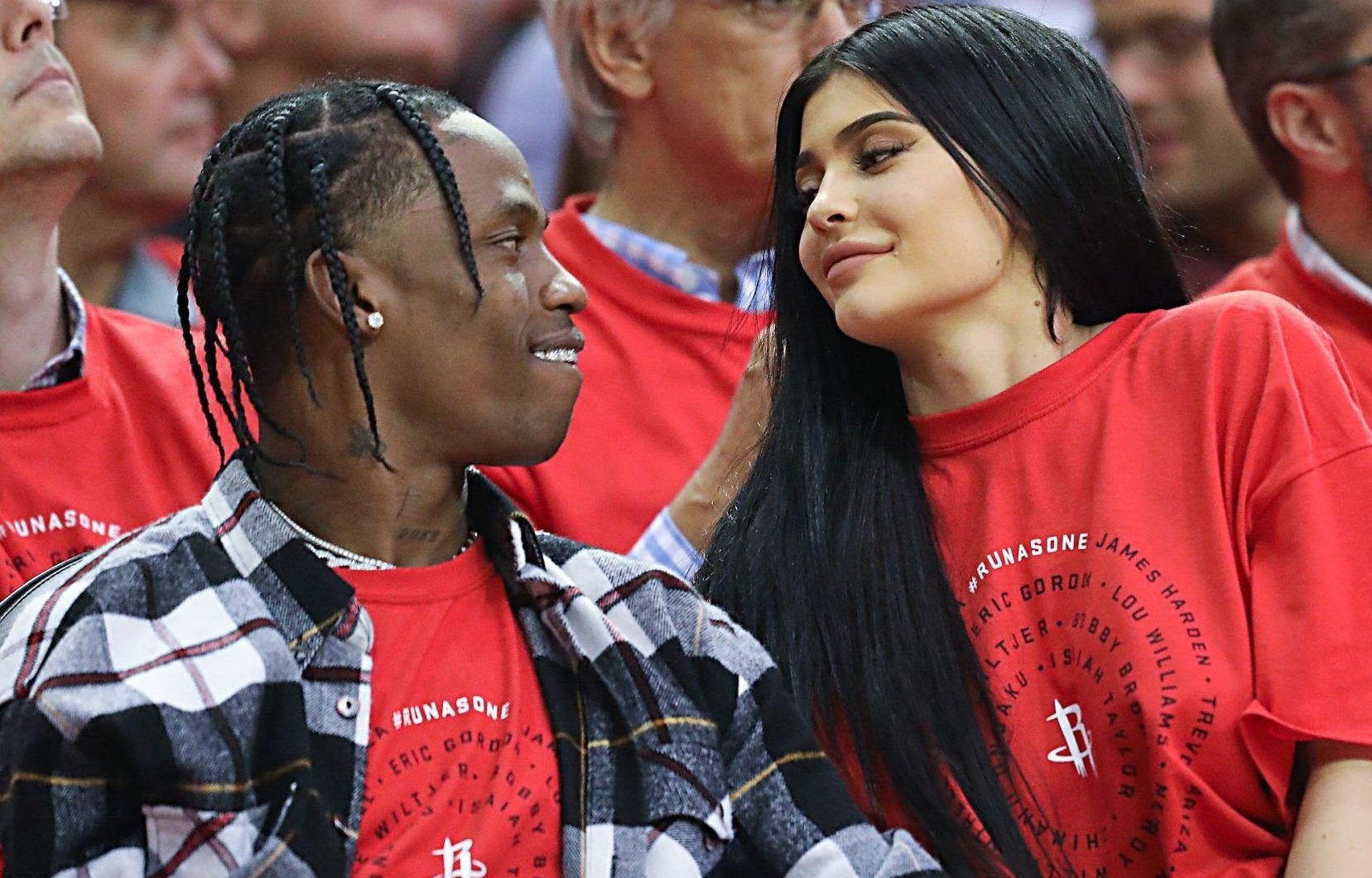 The speculation and anticipation is over. Kylie Jenner, the youngest member of the Jenner-Kardashian clan, announced today that she has given birth to her first child, a daughter, with boyfriend, rapper Travis Scott (real name Jacques Webster.)
The makeup mogul and reality  TV star left a long heartfelt note on her Instagram account with the news  about the February 1st birth:
"I'm sorry for keeping you in the dark through all the assumptions," she captioned the share "I understand you're used to me bringing you along on all my journeys. My pregnancy was one I chose not to do in front of the world. I knew for myself I needed to prepare for this role of a lifetime in the most positive, stress free, and healthy way I knew how. There was no gotcha moment, no big paid reveal I had planned. I knew my baby would feel every stress and every emotion so I chose to do it this way for my little life and our happiness."
The Kylie Cosmetics founder continued:
"Pregnancy has been the most beautiful, empowering, and life-changing experience I've had in my entire life and I'm actually going to miss it," she said. "I appreciate my friends and especially my family for helping me make this special moment as private as we could. My beautiful and healthy baby girl arrived February 1st and I just couldn't wait to share this blessing. I've never felt love and happiness like this I could burst! Thank you for understanding."
This is the first child for them both. Her mom, boyfriend and sisters were seen leaving Mt Sinai Hospital in Los Angeles, California where she gave birth recently.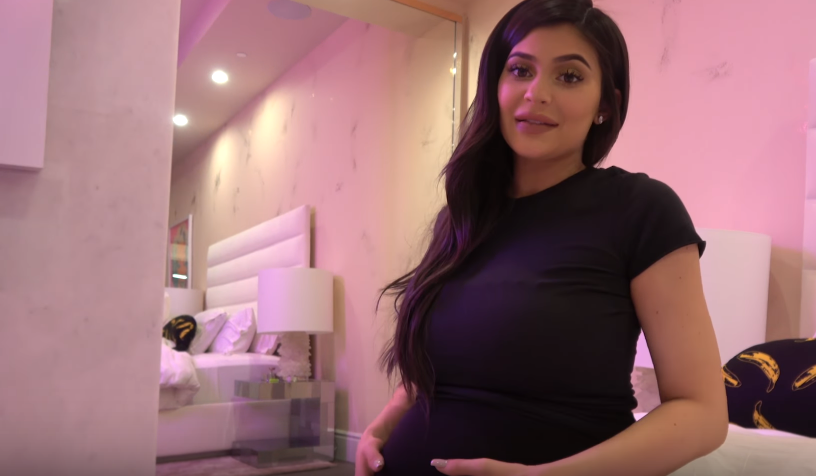 She posted a video documenting the experience on her YouTube Channel:
From E!:
In January, a source told E! News that Kylie was nervous about giving birth but was "counting down the days" and had "everything ready to go," adding that her mom Kris Jenner had been especially helpful with the baby's nursery and "getting everything set up." Her family, the insider said, "are all ready to meet the baby."
In mid-November 2017, it seemed like the mom-to-be hosted a floral, pajama brunch-themed baby shower, complete with "hundreds of pink roses that looked like a wedding," one source told E! News. "There were pink rose petals scattered around the pool and the posts to the tent were all wrapped in pink roses. There was also a big wall of pink flowers and a little stage."
In January a source told E! News that Kylie was "nervous" to give birth but "excited" to become a mom.
"Kylie is nervous about giving birth," the insider explained at the time, but said her sisters were "helping calm her fears and letting her know what to expect."
The source added that despite any nerves, Kylie is "so excited to finally be a mom and have the baby in her arms."
Congrats!