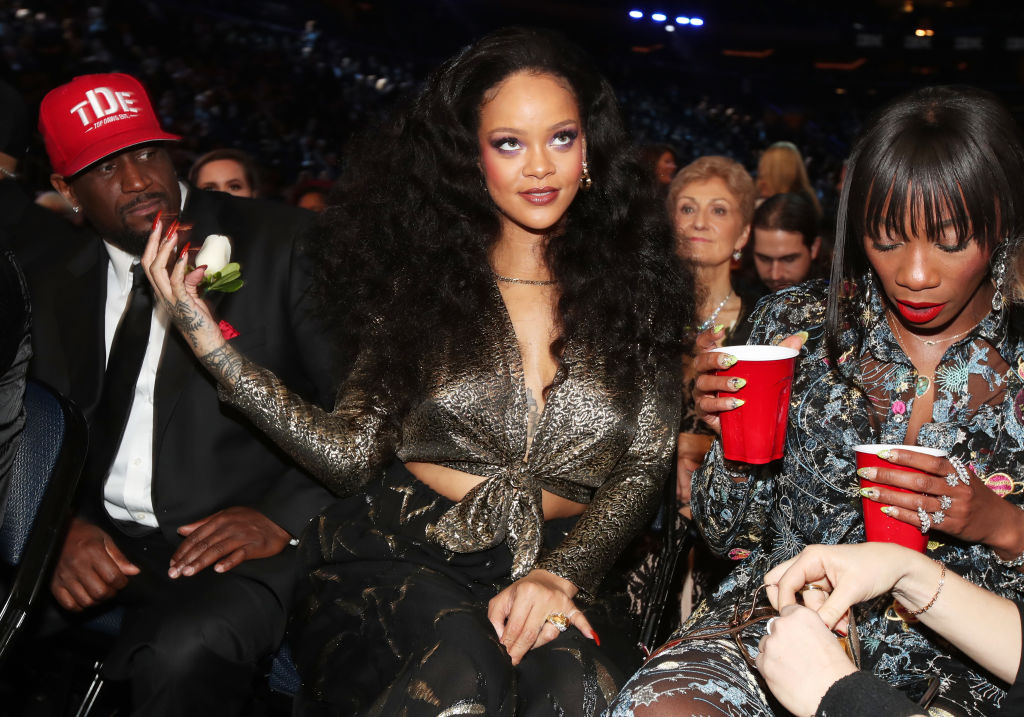 I am one of those people who think that the only people asking if pop singer Rihanna are pregnant are those who do not appreciate weight gain and the fact that once-svelte younger celebs do have metabolism slow downs and days off constant diet and exercise to maintain their weight.
But there was reason to speculate recently on the Bajan singer who is dating billionaire heir Hassan Jameel. The "Anti" recording artist was spotted leaving a Grammy after party last week wearing a silver jumpsuit and black cape with her hands cupped in a protective fashion over her stomach as pregnant women often do.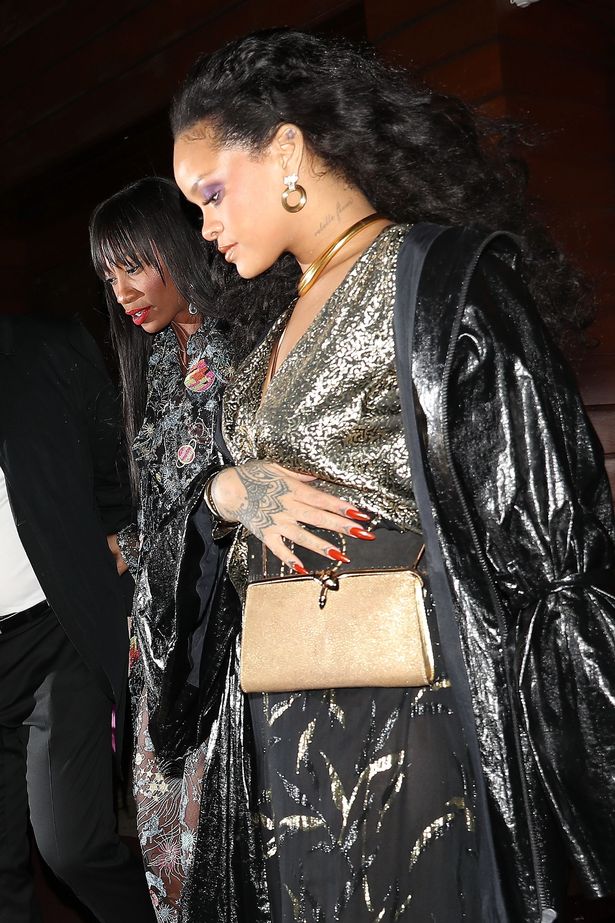 She had previously addressed this issue in an issue of New York Magazine's The Cut, saying simply that she has "fluctuating body type."
She said: "I actually have had the pleasure of a fluctuating body type, where one day I can literally fit into something that is bodycon, and then the next day — the next week — I need something oversized; I need a little crop here and a high-waist there to hide that part, you know?"
Got it? Good!
Now this hard working singer, business woman, make up mogul, brand ambassador, singer-songwriter, actress and all things fantastic can continue to do what she does best and "shine bright like a diamond!"
photos: Getty