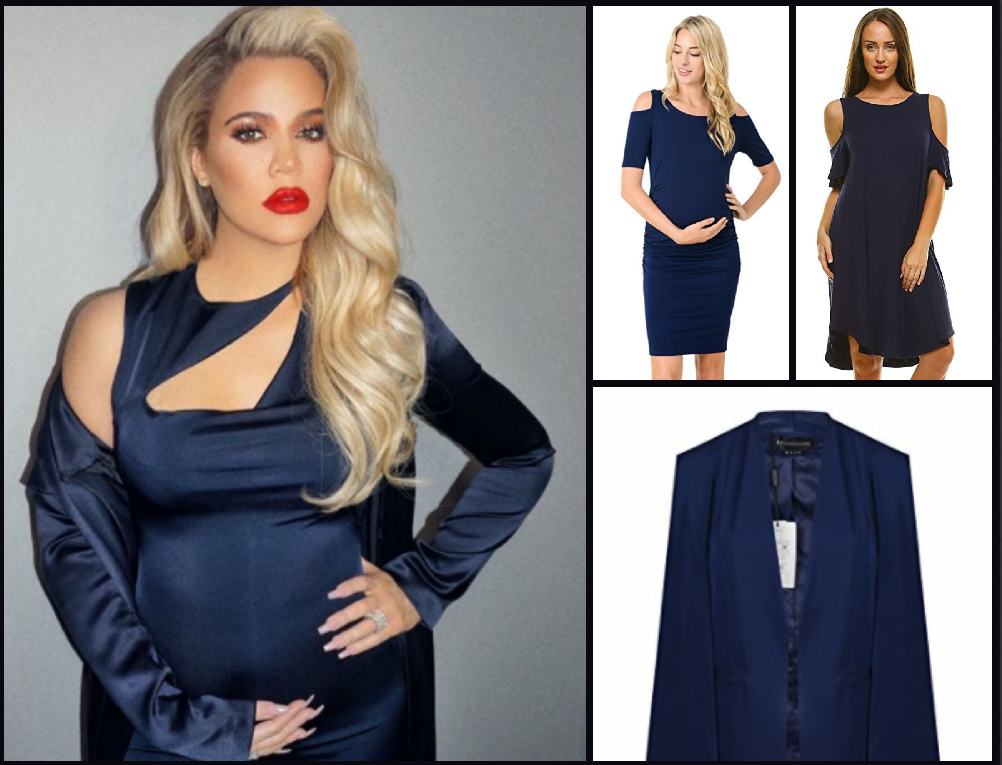 Not just Chrissy Teigen, but Khloe Kardashian is another hard working expecting mom. The first-time mom-to-be has wrapped a busy promotional calendar for her E! TV show Revenge Body with Khloe Kardashian which just returned to the air last month.
She gave several interviews during that time and we spotted some pretty cute ones we'd like to cop, like the navy satin Cushnie et Ochs Black Pyramid Pencil Dress cut out dress she wore on an appearance of Jimmy Kimmel Live about a month ago.
The label is a fave of stars like Selena Gomez, Camila Cabello, Teigen and Michelle Obama and is known for its intricate cut outs and asymmetrical lines.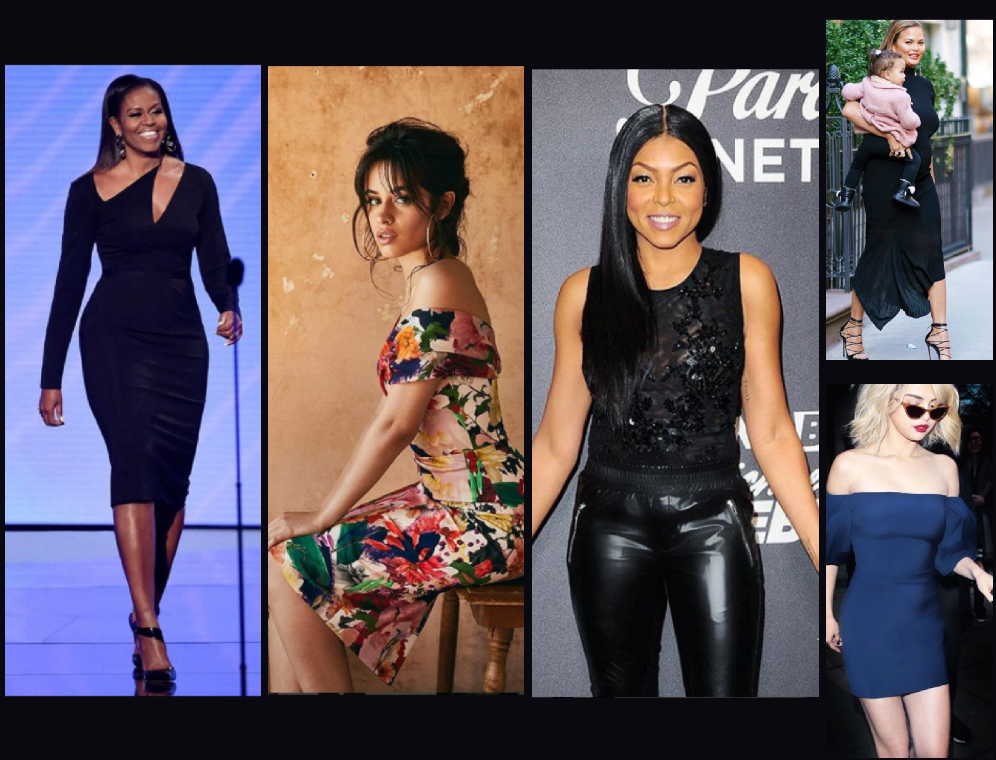 The Good American Apparel co-founder draped a similar color  trench jacket by Galvan which retails for $1,175.  The dress goes for $1,695.
If you want a much less costlier version and don't mind getting it shipped from Amazon, you can pick up a similar dress by Hello MIZ. Their Women's Cold Shoulder Knee Length Fitted Maternity dress starts at $19.99 and has gotten great reviews from customers who bought the dress!
And Amie Finery has a similar Cut Out Cold Shoulder Dress that isn't just for pregnant women but comes in a loose fitting A-line so it could accommodate them too. That dress too starts at about $20 bucks! Add an Open Front Cape Trench Duster coat by HaoDuoYi which retails $26.94 and you've recreated Khloe's  nearly $3,000 look for about $50! 
Score!
But if you insist on copping the original, the line has pieces that start about $250! Totally doable!