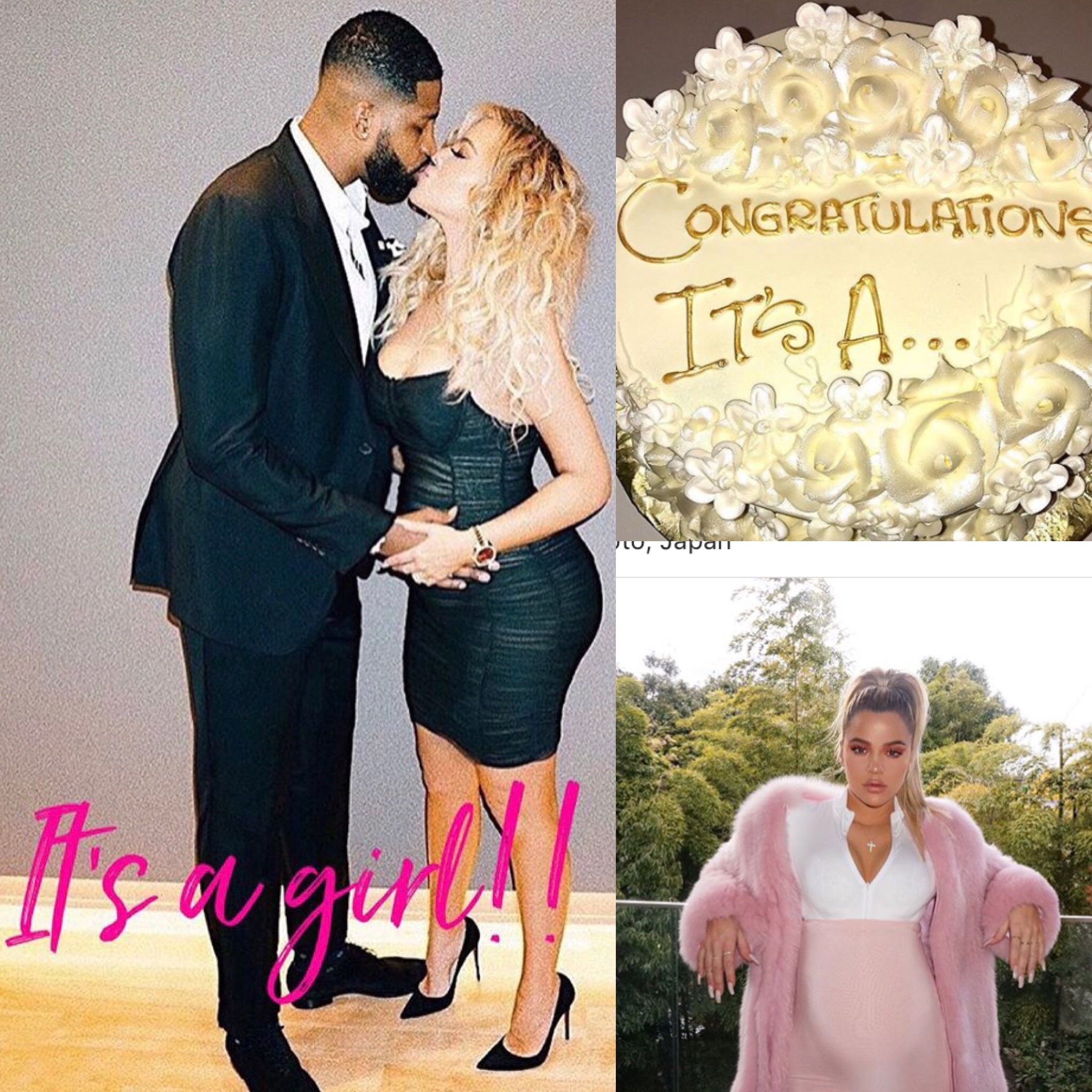 Khloe Kardashian officially announced the gender of her first child with beau Tristan Thompson during the latest episode of Keeping Up With The Kardashians.
After the episode, the youngest followed up with an Instagram post.
"It's a girl!!! SO blessed!! I can't wait to welcome another beautiful baby girl into our family! Congrats my beauty @khloekardashian and @realtristan13 !! God is good!! ? ?
On the episode this past Sunday, Khloe was certain she was having a boy.
In a clip from that episode, Khloe is talking with sister Kim and says, "I am pretty much convinced I am having a boy." Kim agrees with Khloe and the expectant mama goes on to admit, "I have such anxiety and nerves to find out what I am having."
After baby sister Kylie Jenner, new mom to daughter Stormi Webster,  calls with the news that Khloe is also having a girl, Khloe says after hanging up that she hopes Kylie was lying.
She apparently really had her mind on boy.
The Revenge Body host later explained her reaction.
"God gives us what we need! His timing is never wrong! My hormones were IN RARE FORM for that news," she tweeted. "I am now so excited my daughter will have forever best friends with Chicago and Stormi!! God is great!!! Thank you Lord for our princess."
Congrats!