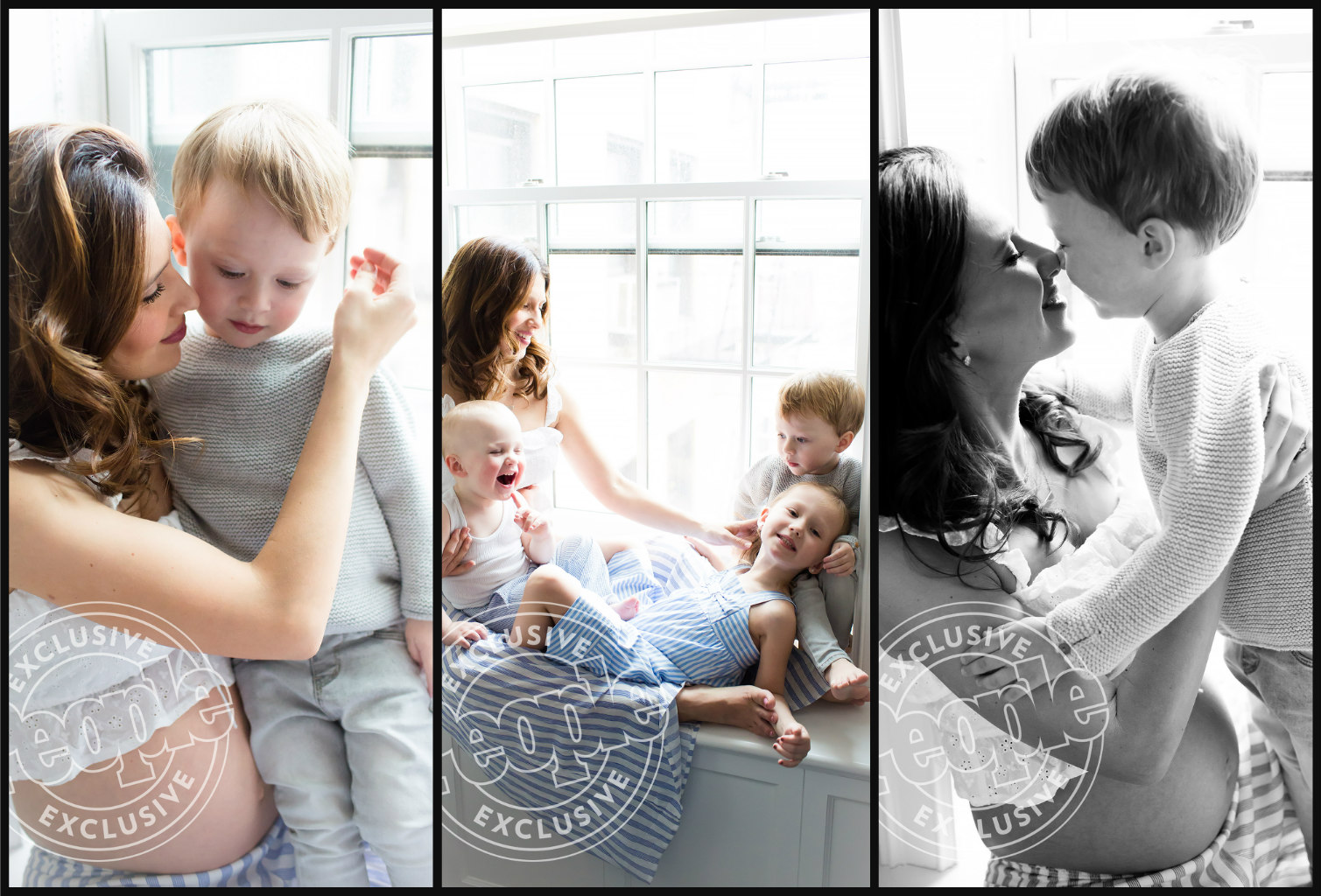 Hilaria Baldwin is nearing the end of her fourth pregnancy in four years.
The supermama and celebrity yoga instructor gave People Magazine an exclusive interview which also included a  maternity shoot featuring her three children:  4-year old Carmen, 2-year old Rafael, 19-month old Leonardo.
In the interview, Baldwin, whose husband is actor-director Alec Baldwin, shares what has enabled her to balance so many little kids, her work and busy life.
"We make it fun. We don't have an agenda," the 34-year old revealed. "The moment when I try to make my kids line up, which I will try sometimes, it never works out. Just playing, capturing them in their element. It's more about creating a relaxed environment."
She talked about nesting and recycling and upcycling.
 "It's my third boy in less than three years so there wasn't a lot to do," she said. "Hand-me-downs from my other children. I'm recycling the crib from before so it was a very easy thing."
Good stuff
Read more about her the interview and see more photos inside PEOPLE!
photos: courtesy Eroula Dimitriou for PEOPLE