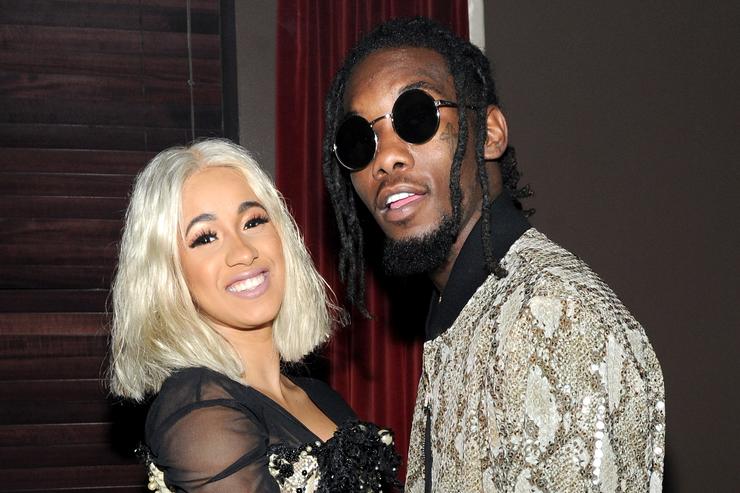 Cardi B and her fiance cover the July issue of Rolling Stone magazine.
Posing semi-naked in an open ballgown whilst Offset kisses her baby bump. The "I Like It Like That" performer sports  heels, and an off-the-shoulder dress, which hangs completely open,  showing off her peacock tattoo.
Rolling Stone writes in the caption for the social media release of the cover: "Here's a first look at our upcoming cover featuring Cardi B and Offset. You can pick it up on newsstands July 2nd. Photograph by Ruven Afanador":
The "Bodak Yellow" rapper followed up with her own post:
"I guess it was too much to ask to wait until the official July release of our @rollingstone cover! This cover is so special to me and means so much! Thank you to everyone who helped put this amazing cover together! Even tho it was leaked and suppose to be In gray fuck it ??‍♀️??‍♀️??‍♀️My daughter made it to the Rollin Stone cover !!!! Official release in July.You can't ruined what's for me ❤❤❤❤ROCKSTARS @offsetyrn."
Congrats!