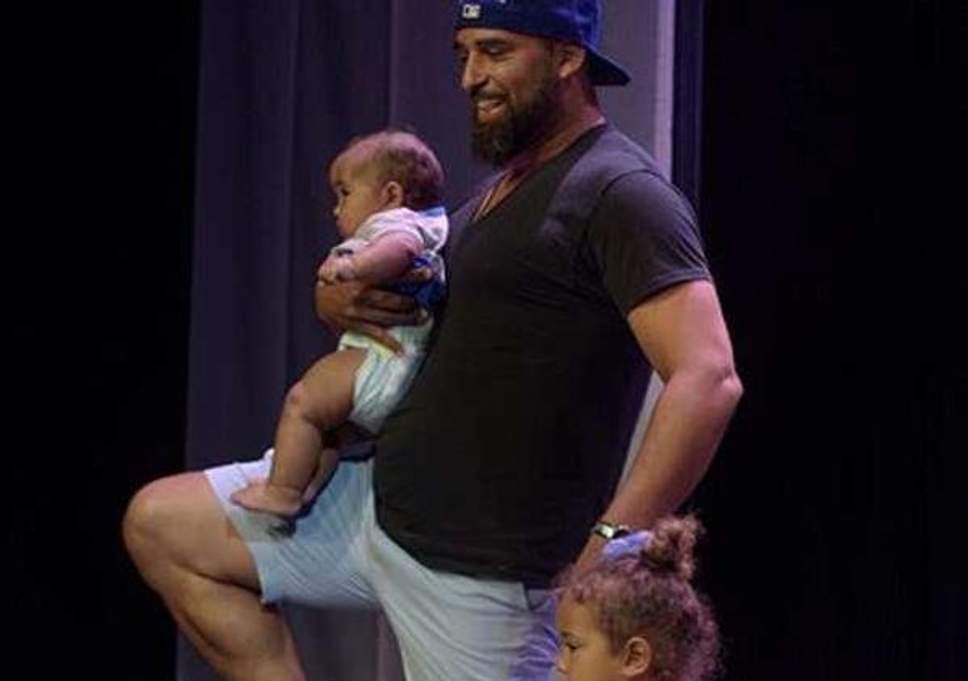 Fathers relentlessly work for their families to ensure everyone is happy and content. More often than not, they are also a shield to protect their kids from any harm and help hold their hands to sail through the difficult times. One such father was crowned as "best dad of the year" on social media for his adorable gesture to help his little girl perform in front of an audience.
In a footage going viral, a doting dad rushed to the stage to help his daughter – Bella, who was fighting stage fear. Initially, he tried to give her company from the wings but when that didn't work, he wasn't shy to match steps with her with utmost finesse and style during her first dance recital. What melted many hearts was how he went onto the stage with another infant in his arms
In Motion School of Dance posted video of the event to Facebook where it went viral with more than 400,000 views.
"In Motion Dads are the best," the school said. "Sometimes, you simply need your dad on stage to help bring out your inner ballerina!"
WATCH