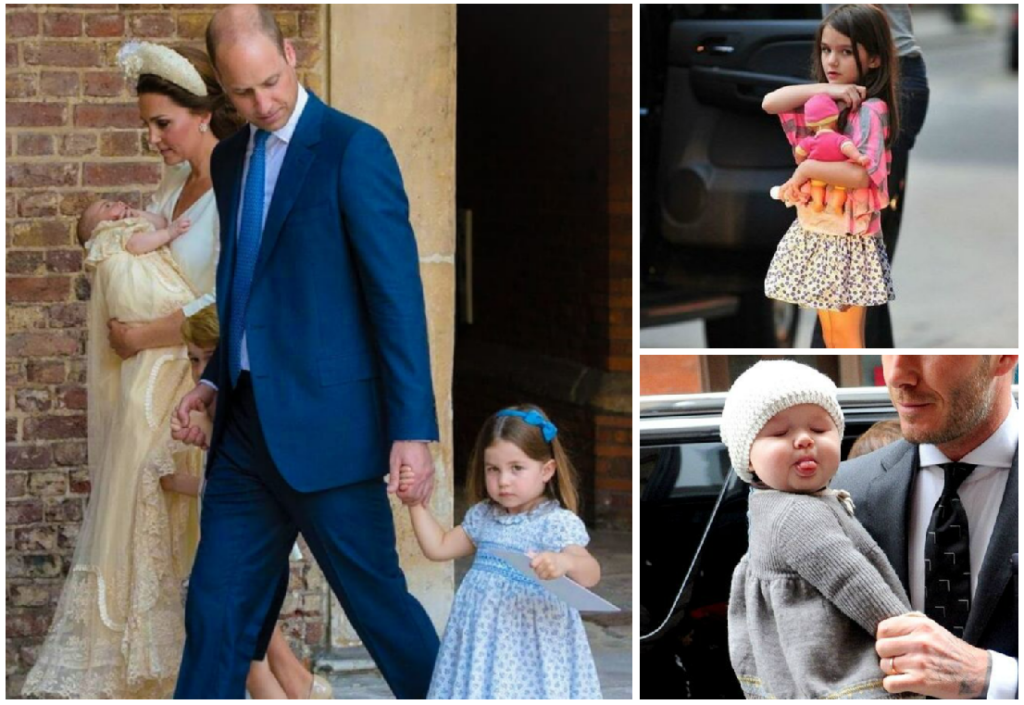 Yesterday, the fact the Queen of England wore a brooch The Obamas gave her while meeting US President Trump was trending as people in social media referred to her as the "Queen of Shade". It looks like her great granddaughter, Princess Charlotte, has some snarky non-verbal shading skills of her own.
While attending her baby brother Prince Louis' Christening at St. Jame's Palace in London on July 9,Prince George and Princess Charlotte entered holding their father Prince William's hands, while mom, Kate Middleton followed behind holding Prince Louis in her arms.
Charlotte shot the snapping press one fierce look that was reminiscent to Suri Cruise and Harper Beckham back when those two were the "it" celebrity baby darlings.
Dressed in a blue floral frock with her hair parted in the middle, the princess wore a blue headband that had a bow attached at the to with matching blue shoes and white socks.
Big bro donned navy knickers and a crisp white short sleeve shirt paired with navy socks and shoes.
Duchess Catherine stuck with her fave Alexander McQueen. Kate wore similar ensembles for George and Charlotte's christening's marking Louis' as the third time wearing the beloved designer. Kate nailed her look and as the saying goes if it isn't broke don't fix it.