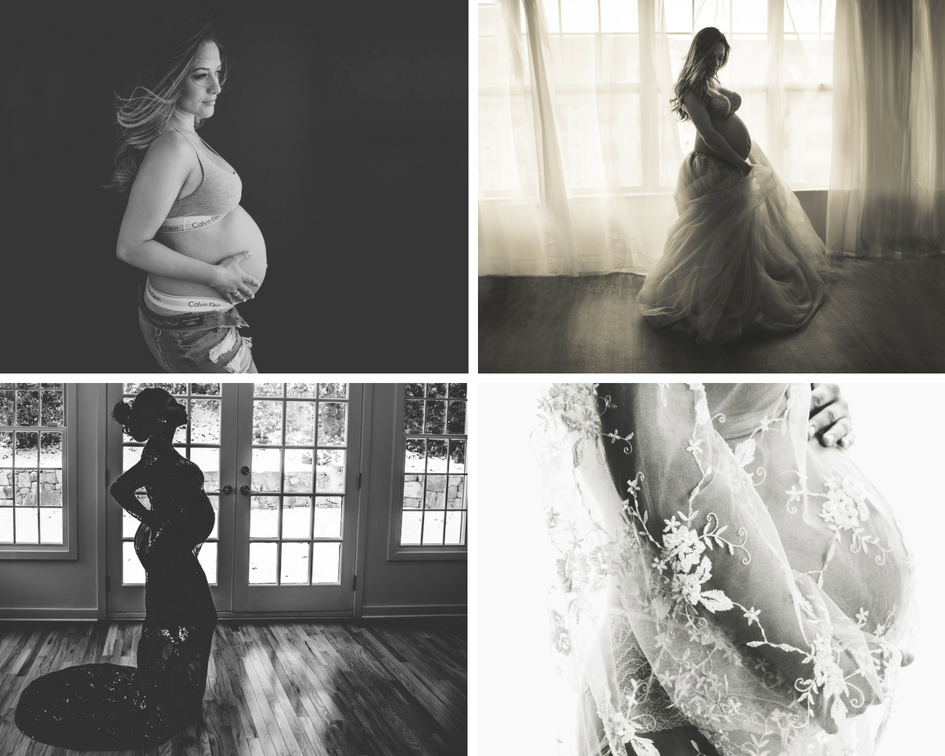 After the excitement of a positive pregnancy test, there comes a point where that test becomes more of a reality as a cute little baby bump begins to appear. Pregnant moms have a lot on their
minds, but sometimes a question enters their series of thoughts with, "Should I really invest in maternity photos?"
Photographer Alicia Levy of JoopaShoots Photography explained how at the time of her pregnancy, she didn't even known maternity photos were an option.
"I was not a photographer at the time I was pregnant and I loved being pregnant. I loved the way I felt and looked and now wish I had something more than cell phone photos to document it,"
Levy said.
Being pregnant is a special moment and most special moments like these deserve to be captured.
"It is a special fleeting time of such growth inside and out," Levy added.
One of the number one reasons a mom-to-be might hesitate about taking maternity photos is that they're feeling uncomfortable in their own skin. Some pregnant women proclaim about the
pregnancy glow, others feel the pregnancy blow to their self-esteem.
"I totally understand a woman being uncomfortable with her body, it happens when we are not pregnant too," Alicia explained. "I am very deliberate with how I photograph my Moms to be and
first and foremost everyone I work with is there to make my Mommies feel special and beautiful,from my makeup and hair artist to my assistant, we are all Moms ourselves and the whole day
feels very communal and special."
A photoshoot is the perfect excuse to get dolled up and feel empowered about giving life to a new human being. Mothers don't pamper themselves enough, and maternity photos give them
that moment to sparkle and take that time to reflect on the beauty of pregnancy.
"This special time though is so finite, I find that my Mommies are so surprised with how beautiful they look and value them exponentially more over time. These photos are for the present, yes
but they grow even more special as time goes on as my Mommies see the beauty in them more and more as their babies grow."
Alicia Levy uses a very editorial style when she photographs moms-to-be. She has an artistic,unique approach and really focuses on who they are and what they are feeling to bring that out
into the photo.
"I truly feel beautiful and pregnancy glow is a real thing. I love ethereal, goddess like photos because these women are creating something and their photos should reflect how beautiful that
is."
JoopaShoots Photography is based in Fairfield, CT and provides maternity shoots, newborn sessions, family portraits, elevated school portraits and headshots. She does travel for photography, please find more information about packages and sessions here.