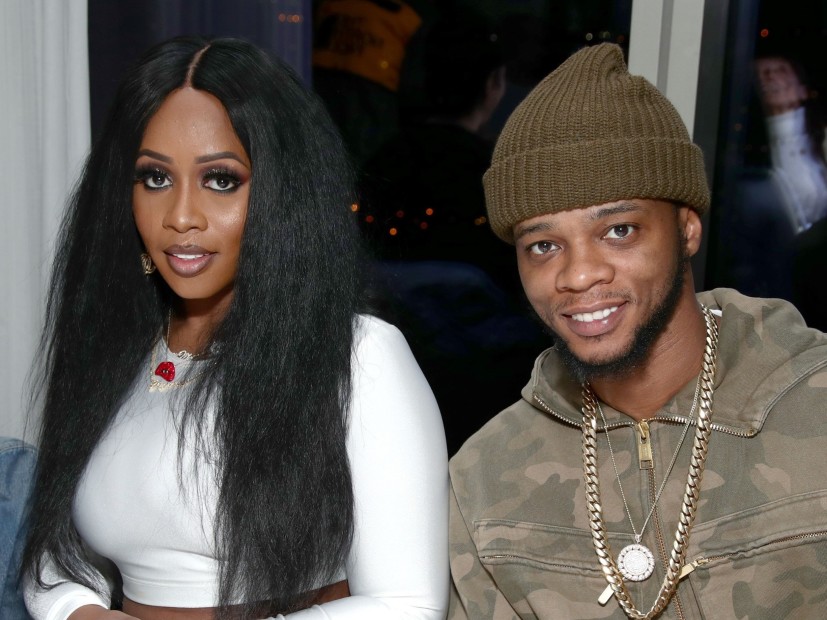 Rapper Remy Ma's husband Shamele "Papoose" Mackie could possibly be the most excited expecting celeb dad around by the looks of his social media posts about having his first child with his wife. The Love and Hip Hop star announced in July this year that she is expecting and the baby is due in December.
The "Melanin Magic" performer posted recently about giving her spouse a hard time about his ecstatic joy, meanwhile he jokes about her posing for photos in social media in a way to shield her bump.
In an adorable video, Remy Ma(real name: Reminisce Smith) performer shared on Instagram, she said that even though he was giving her grief, she felt elated to see her husband so excited about her pregnancy. This is true especially given the couple suffered a miscarriage (or maybe more) before undergoing  IVF treatment to get pregnant successfully.
"I give him a hard time because if I don't he will OD more than he already does??‍♀️buttttttt in all actuality, there's no better feeling than your husband being this excited about your pregnancy," she captioned the vid. " We love you Daddy @papoosepapoose ?-from RemyMom & "The Golden Child"
Watch the video above to see her bump! 
Fans ate up the endearing interaction
"If my man don't act like this when I get pregnant, then I don't want him," one wrote, while another sweetly added, "Congratulations! Y'all love each other so much! I just love it!"
The couple announced the news of the pregnancy during a garden vow renewal ceremony.
"Oh yea…and then this happened," Remy captioned her post, discussing her weight loss and road to motherhood. "I've been eating right, working out, and preparing for this for almost a year. We are so happy; thank you to everyone that prayed for us and sent blessings our way."
Nice!