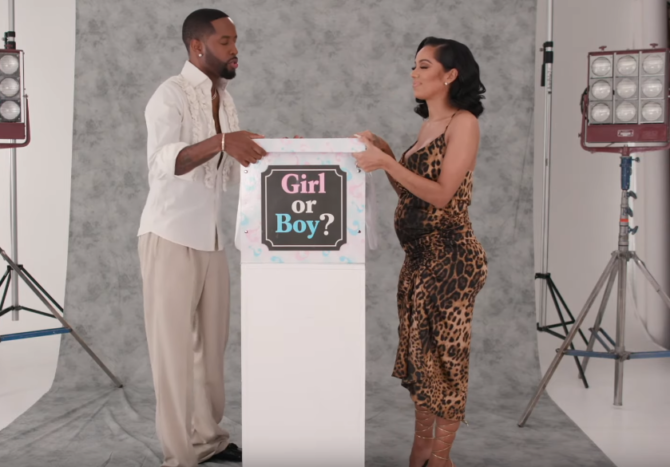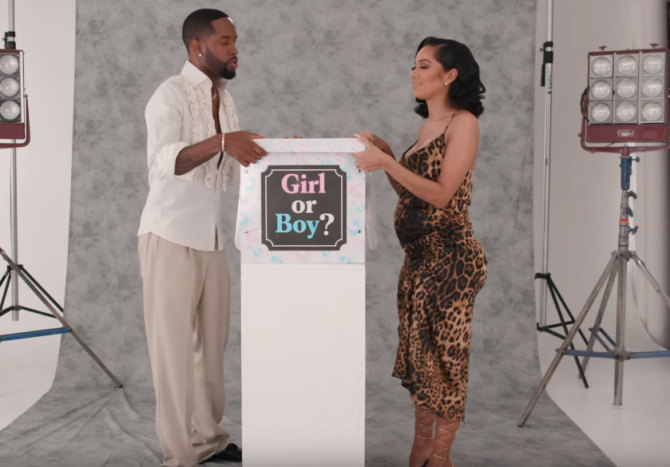 Before the birth of their first child together, the married VH1 stars of the hit show Love and Hip Hop  Safaree and Erica Mena performed a series of gender reveals to find out whether they're having a boy or girl.
In the set of stringed-together shorts, they try three very popular gender reveal tactics to determine if they are having a boy or girl for their first child together. First, they cut open a white frosted several-layered cake hoping to see a pink or blue colored inside but no luck!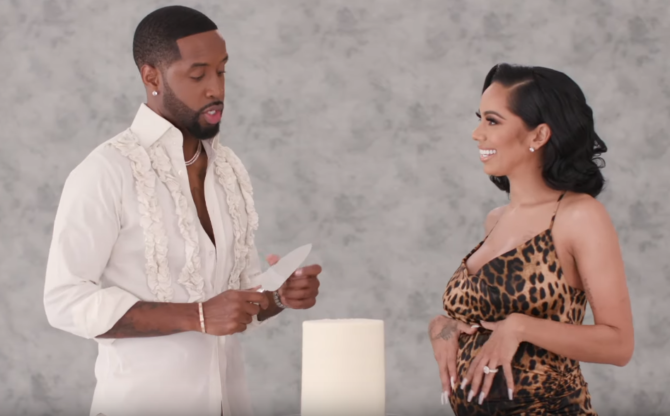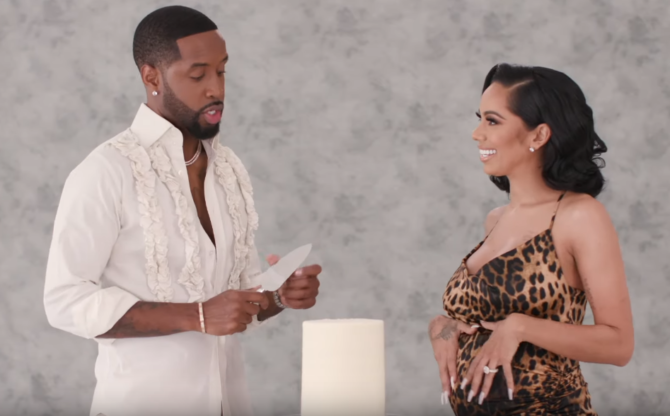 There is a set of different colored layers of a rainbow cake. Womp Womp Womp!!! Next up…the balloon reveal. Will this trick reveal the baby's sex or no?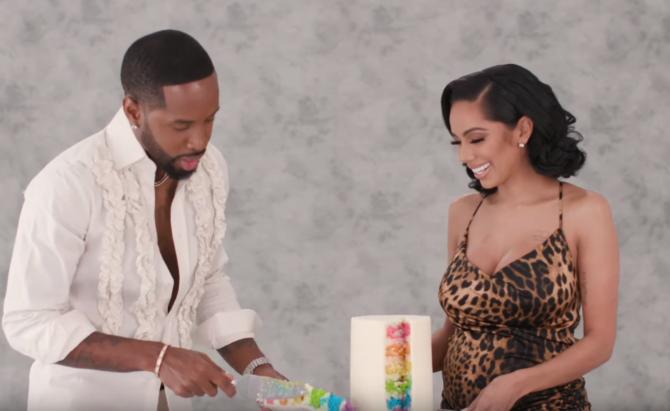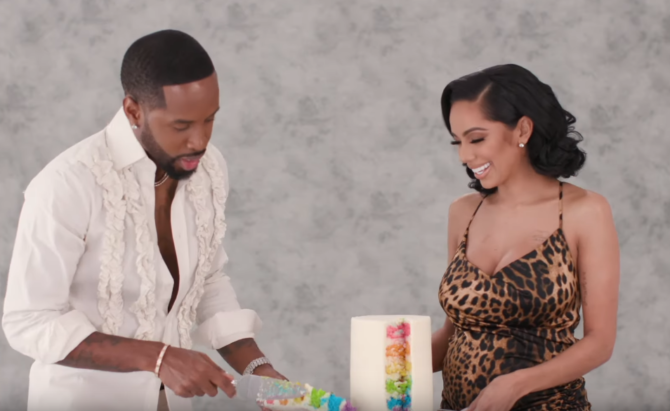 A bunch of white balloons drift out when they open it together at the count of 3 so… no luck there, either. Their banter is pretty funny in between each "reveal." Finally, they dry the usual poppers which usually stream out pink or blue confetti if done right.  But for the Samuels, they get a bunch of tiny bills flowing out! Not "tiny" as in $1s but as in miniature bills! ha!
It's a fun reveal and in the end, we still do not know. Stay tuned!
Love & Hip Hop New York follows the lives and relationships of hip-hop artists as they make their mark on the Big Apple. The cast includes the outspoken Joe Budden, Cyn Santana, Remy Ma, Papoose, Juelz Santana, Kim "Kimbella" Vanderhee and more.