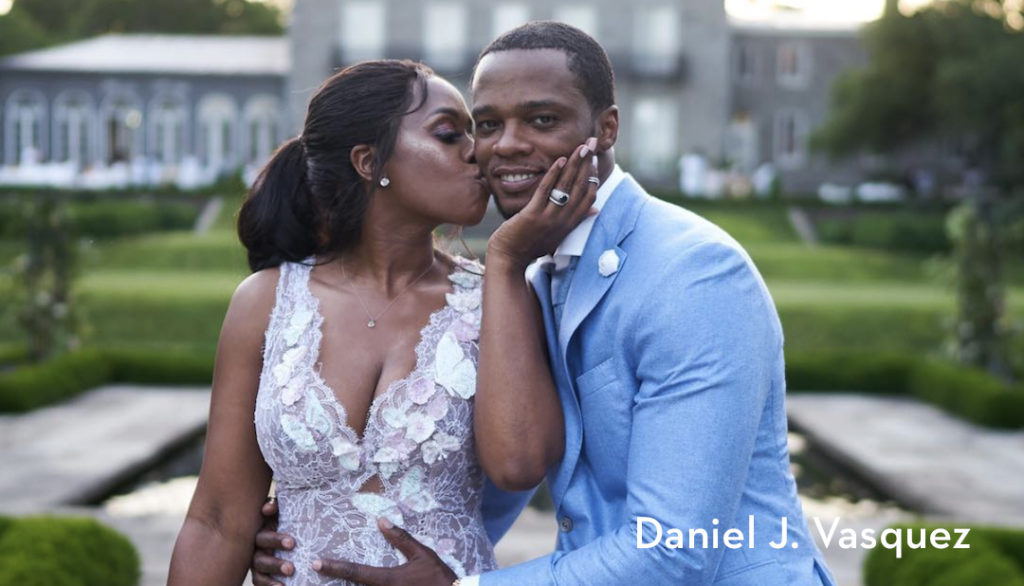 Rapper Remy Ma casually announced during her lavish vow renewal with her husband Papoose (real name: Shamele Mackie) that she was expecting her first child after suffering a miscarriage, infamously referenced during her rap beef with Nicki Minaj  last year.
In the caption to a photo taken by photographer Daniel J. Vasquez, the "Melanin Magic" singer, added the hashtags, "#16weeks #BabyMackie."
The renewal ceremony itself was an intimate affair with all the guests wearing white and playing Jenga, oversized Connect Four and other lawn games at the garden event.
Papoose followed up with his own  announcement by sharing his excitement:
"Y'all already know I'm on level 1 thousand! Man I almost told y'all so many times! But my wife would've killed me. She wanted to wait until after the first trimester!" he captioned a video from the formal portraits taken during the ceremony. "Words can't describe my happiness. I'm just working/building on myself… So I can be the best father possible! God is good #blacklove."
Since then, he has posted several times sweet shares about his excitement about finally becoming a father.
She has a teenage college-bound son named Jace and he has a teen daughter Dejanae, both from previous relationship.
Congrats to them both!