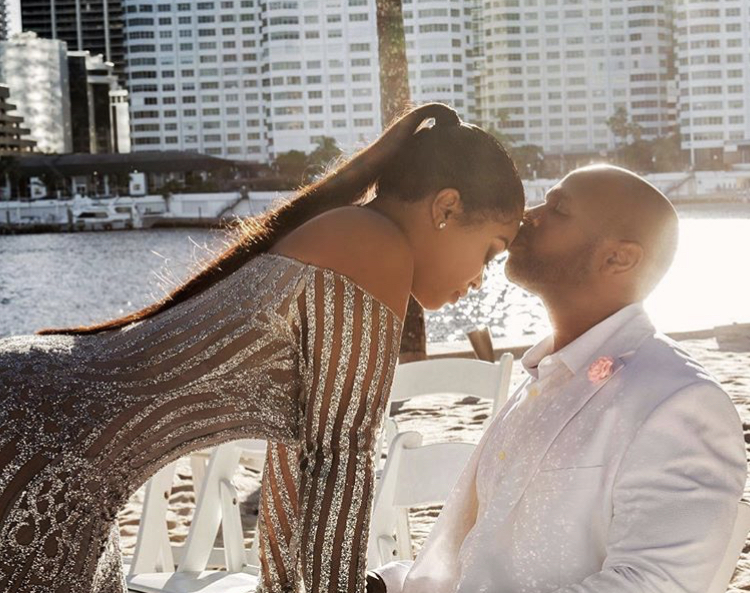 "It was the worst experience of my life," is how Love and Hip Hop star Rashidah Ali describes losing her first child at just 5 months gestation, in a recent exclusive interview with PEOPLE magazine.
The celebrity shoe consultant who owns a chain of boutique shoe stores told the magazine that she woke up the morning of May 26 experiencing excruciating pain that she just chalked up to normal pregnancy symptoms.
When the pain became too much to bear, Ali, also known as Rah Ali, explained, she got help.
"I called my husband and he rushed home," the former Bad Boy and Def Jam records intern told PEOPLE. "The ambulance came and they took me to the hospital. That's when they told me that my cervix was completely open and that my water had broken."
At just 20 weeks along, she was forced to deliver but sadly, the doctors told her the baby was too young to survive outside the womb, and the newborn who she had decided to call Sanaa passed away.
"I held her … and she slept in the room with us until the morning when they took her away," she shared solemnly. "I felt like I lost my soul."
Ali said she has found solace from reflecting on the strong bond she developed with her baby when in utero and said she believes the strong connection was because God knew she would not have much time with her child.
"Every single day, I would get up and feel her kicking and I would talk to her…Not like a baby, but like a person," she shared. "I would say, 'What are we eating this morning?' Or, 'Okay, you're getting agitated and feisty. I know you're hungry and I'm going to eat something.' "
Still, the unexpected delivery blindsided her, she explained.
"When you're pregnant with your first child, it's a whole mental thing just knowing that you're going to deliver," she told the mag. "Every day you count down and see [your due date] getting closer and closer. At five months, I hadn't even come to the realization that it was going to happen. It was the worst experience of my life."
Since this horrific event, the reality star said she found comfort from loads of messages she has gotten from other women who survived similar losses, while ignoring any mean-spirited comments about her former friend, Remy Ma who has previously suffered a miscarriage