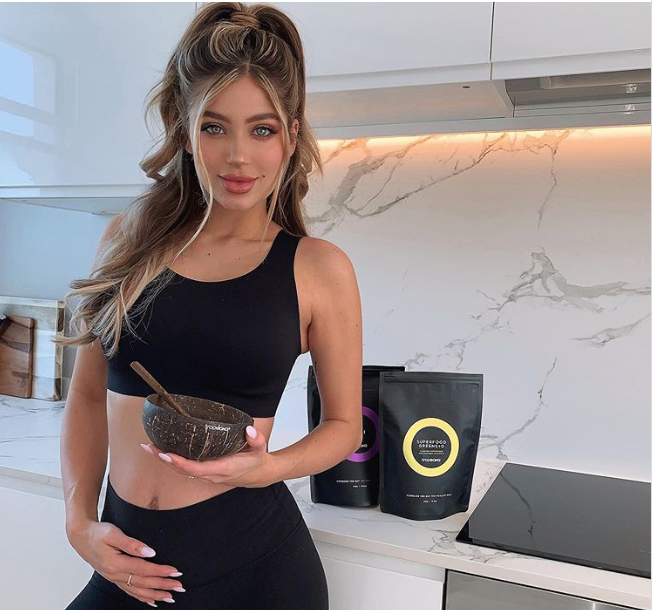 Yet, another super thin and ultra fit Australian Instagram model is being shamed in social media for carrying amazingly small well along in her pregnancy.
Sydney, Australian model Belle Lucia posed in a two piece bikini while vacationing in Spain.
The 24-year-old captioned the image: "Beach and bump" with the hashtags "23 weeks pregnant" and "six months bump."
As could be expected, a bunch of her followers marveled and commented on the size of her "bump."
Read a round up from FOX News here.
The model took to her Instagram story to defend herself and her tiny bump:
"As you can see, women show very differently but are all carrying a little life," she shared to her 1.4M followers. "Just because I'm not showing as much as you like doesn't mean my pregnancy is 'unhealthy' or that I'm promoting a 'skinny' pregnancy."
She continued:
"It's just my body and I can't help it if it doesn't look the same as other women," she continued. "Body shaming is not okay no matter how 'big' or 'small' someone is."
Good for her!
Previously, other Australian Instagram fitness star Daegen Coyne had to defend herself, as did Hannah Polites and Revie Jane Schulz also from Australia dealt with similar bump backlash.