Real Housewives of Atlanta star Kenya Moore is sharing her pregnancy journey from ultrasound pics to weight gain with her fans and followers in social media.
On Friday, the 47-year old mom-to-be shared her latest ultrasound video and pregnancy weight in her Instagram stories.
She stepped on the scale to reveal that she's at 183.3 lbs., adding a shocked emoji. She attached the tag "Baby Twirl" to her Ultrasound video, based off her famous line from previous seasons on the hit Bravo TV show.  Moore also learned learned that her blood pressure was a little high, too.
She did share that she and her new husband restaurateur Marc Daly do not know the gender of the baby yet because it is too soon.
"Even though my doctor says 'Barbie' she meant to say baby. It was too early to tell the gender," she said, concluding her post: "Again, thank you for the love, prayers, and hope. #blessed #thankyouJehovahgod #babytwirl #nevergiveup #yougotnext #dreams #love #family #life #IVF #mytime #myjourney #motherhood."
This isn't the first time Moore has showed her fans a glimpse of one of her ultrasounds.
Earlier this month, she shared a video that shows the sweet moment she heard and saw her little one's heartbeat.
"My heart is overwhelmed by all the kindness and well wishes many of you have sent our family," Moore wrote in the comments, thanking her fans and followers. "I felt compelled to share this video of one of our early ultrasounds when I saw my baby's heart beating for the first time."
She shared that the moment she first heard her baby's heartbeat, "I cried like a baby myself!" she said. "I couldn't believe this miracle was growing inside me. And its heart was beating so fast!"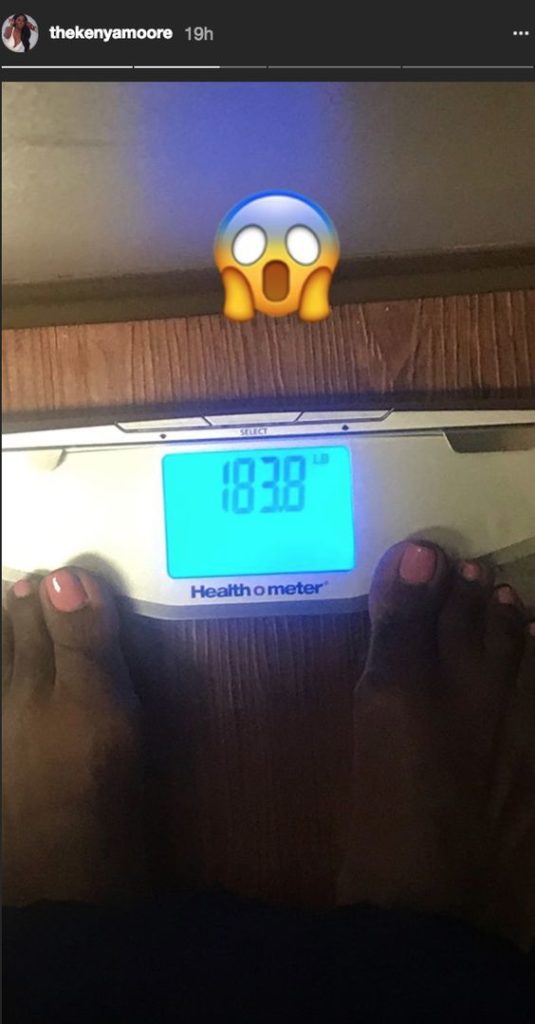 "I've waited 47 years for this moment," Moore told PEOPLE at the time. "I didn't really want to announce it too soon because I feel it's very early on in our pregnancy. But I have suffered so much in my life when it comes to wanting a family around me. So this is the day I've been waiting for my entire life. It's a dream come true."
Moore, who conceived through in vitro fertilization, also told PEOPLE that her life has changed since pregnancy. "I'm tired obviously. I don't have the stamina that I had before, so I'm taking it a little easy — not working out and going on long walks with the dogs. But it's nothing … I don't feel that bad," she said.
She recently shared a pic with Kandi on her Insta with Kandi cradling her co-star's bump.
h/t PEOPLE