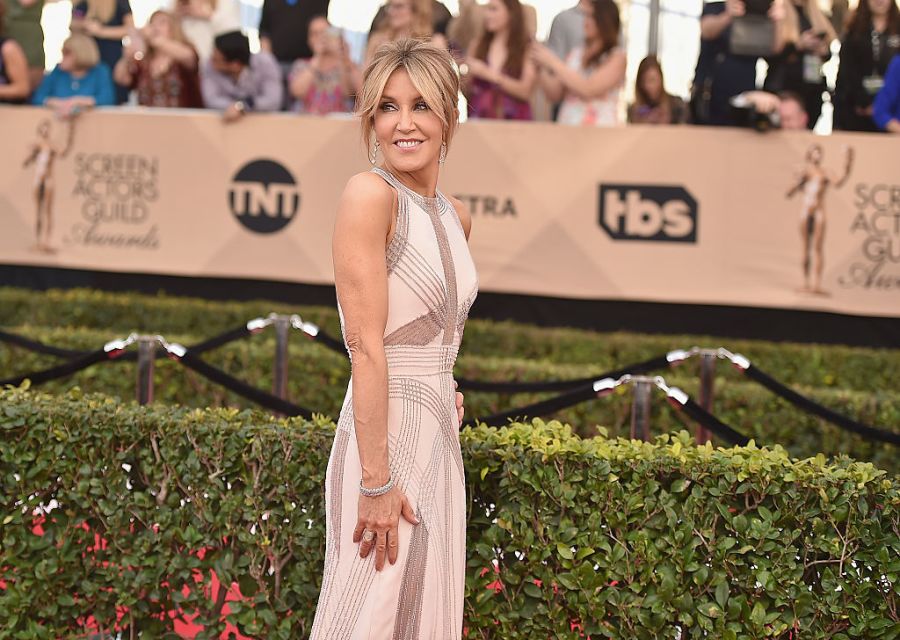 I was just in the middle of assembling a mega post and feature for the blogon the "college entrance game" from pre school and beyond, when news breaks about a FBI and IRS bust of 33 people involved in a cheating conspiracy involving a Bellyitch frequent red carpet fave actress Felicity Huffman and Full House alum Lori Loughlin who is married to fashion designer Mossimo Giannulli.
All of them were among a list of 13 people arrested by the FBI for their alleged involvement in "Operation Varsity Blues," according to FBI spokesperson Laura Eimiller.
The alleged college admissions cheating scam involved payments of up $1M to a facilitator, who created a bogus charity to funnel the bribe payments through and who garnered select athletic admission slots for children who didn't even play the sport and committed other acts to guarantee admissions for the children of wealthy parents to get into elite colleges and universities including Yale, Georgetown, the University of Southern California and Stanford.
"Dozens of individuals involved in a nationwide conspiracy that facilitated cheating on college entrance exams and the admission of students to elite universities as purported athletic recruits were arrested by federal agents in multiple states and charged in documents unsealed on March 12, 2019, in federal court in Boston," the FBi stated in a release says.
Athletic coaches from Yale, Stanford, USC, Wake Forest and Georgetown, among others, are implicated, as well as parents and exam administrators, the release says.
The schools involved are extremely competitive: or first-time, full-time undergraduates, only 5 percent of applicants get into Stanford, 17 percent get into Georgetown, and 18 percent get into the University of Southern California, according to the U.S. Department of Education.
A Stanford sailing coach was arrested. Federal authorities intercepted telephone calls to confirm the conspiracy .
Huffman and Giannulli were arrested at their homes. The FBI served a warrant for actress Lori Loughlin but she was not home at the time.
All 13 defendants will appear in federal court in downtown Los Angeles after 5 p.m. ET today, CNN reports.