Shahs of Sunset's MJ Javid isn't the only Bravolebrity to get trolled during her pregnancy.
Real Housewives of Orange County alum Gretchen Rossi has been battling fans trolling her in the comments suggesting that she really isn't pregnant at all but is using a surrogate and faking it!
"There's the line in the middle of my stomach that you don't really get unless you're pregnant, and my belly button's starting to pop out," she pointed out in her story to shut down the allegations. "So, really? I'm definitely pregnant. I'm not faking it or have a surrogate or all of the other crazy things some of you are saying."

The fit mom-to-be is carrying small and that is throwing fans off.
"I mean, I guess I could just take it as a compliment, but who cares if a woman's carrying small, medium, large?" Rossi added. "I mean, shouldn't it just be about respecting each woman's own pregnancy journey and what they're going through?"
To drive home the point, she angled her mobile phone to her tummy to further explain what she learned from her docs told her she isn't showing as much.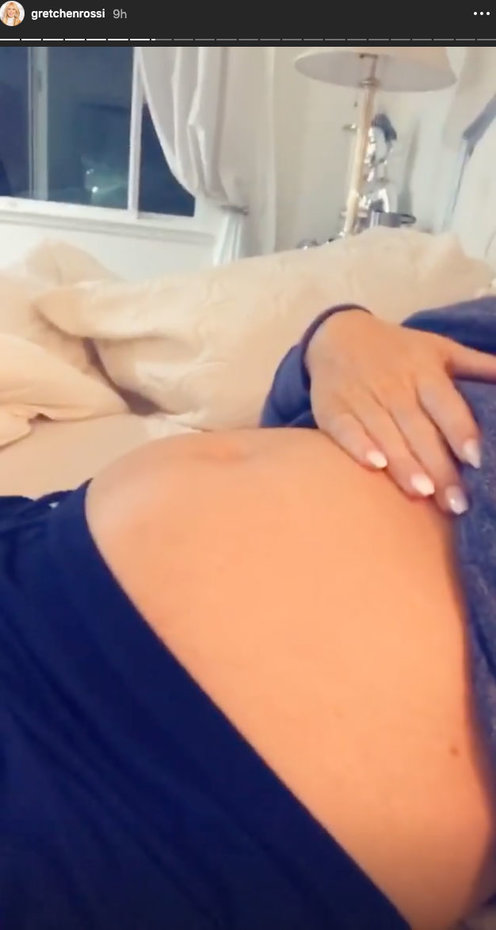 "I mean, my doctor told me I have a longer torso. She also told me it looks like I'm carrying her in my back, my placenta's in the front, so it takes longer to pop," she explained. "And she said because I was pretty fit before, it's just gonna take longer for those muscles to stretch out."
She dismissed the talk as "just silly" adding, "like, really, I'm gonna fake an ultrasound, I'm gonna fake a full-blown pregnancy? It's just like some of your comments are ridiculous.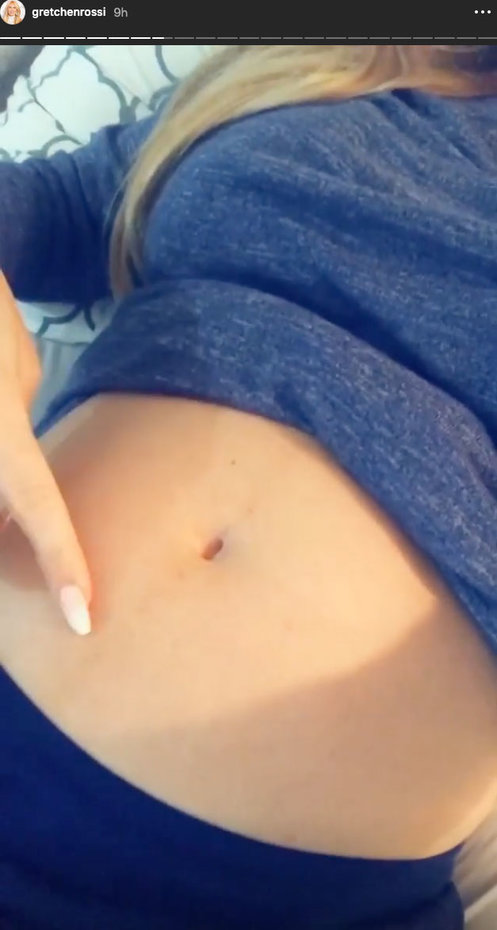 "Anyways, have you ever thought about the fact that maybe I just know how to take pictures at good angles? Or maybe I just know how to find maternity clothes that are more flattering? I don't know. Like, it's just silly the things that people come up with."
Not to give all the attention to the haters, she ended her talk by shouting out the supporters.
"By the way, I do see the other like 952 comments that are kind and sweet and uplifting and encouraging and all the other things. So I love you guys for that. I'm working on the four or five comments from people that are being silly. I think it's just because I'm laying in bed, and I'm grouchy because my back hurts," she said. "Anyways, I really do love all of you out there that put [out] such kind, nice things, so muah [blows kiss]."
Rossi and her husband Slade Smiley announced that they are expecting their first child together in December after suffering a series of miscarriages and losses.